La Roux, Trouble in Paradise, album review: 'supremely self-assured'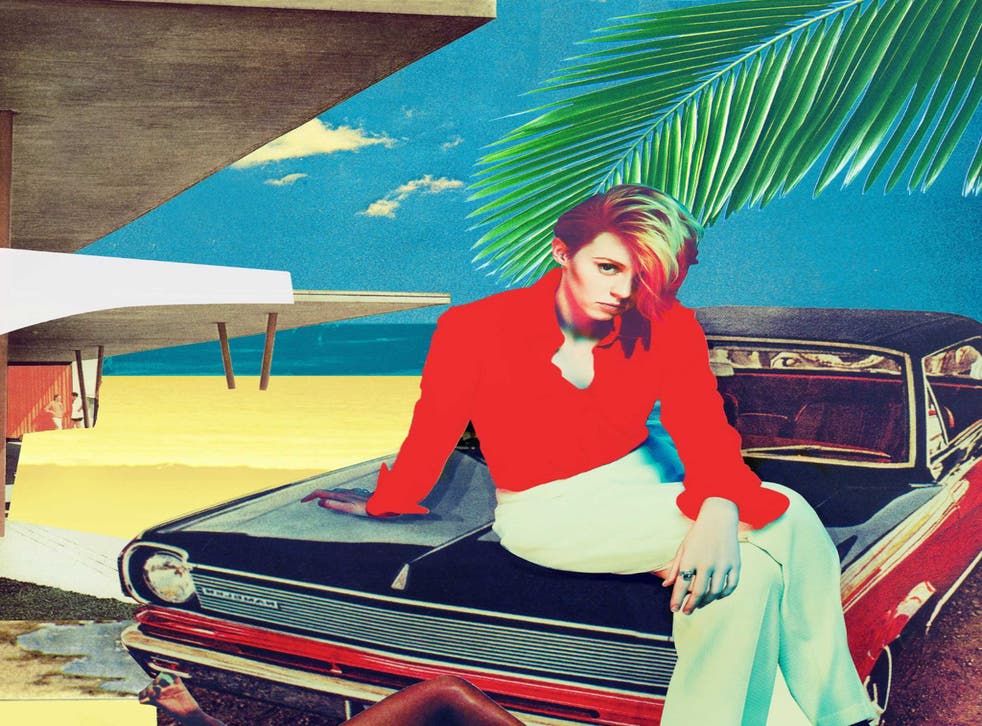 This isn't the way it's meant to go. Back in the mists of pop time, aka 2009, singer Elly Jackson and producer Ben Langmaid, aka La Roux, led a wave of 1980s synth-pop fetishisation with a couple of sleek hits and a lesser album. But when it came to following it up, delay followed delay, Jackson split from Langmaid, and the charts moved on to 1990s house fetishisation. It seemed safe to assume that La Roux's future lay as a pub quiz answer ("or was it Little Boots?")
What a wonder this is then: a supremely self-assured work from the now-solo Jackson that sees the temperature rising, to quote opener "Uptight Downtown". Gone is the chilly retro-futurism of yore, replaced by a lissom tropical-pop sound, complete with funk guitar, calypso rhythms and love among the palm trees. Indeed, it's the full aural package holiday, ranging from the the Club Tropicana kitsch of "Kiss and Not Tell", to the sunset-primed chillout ballad "Paradise is You".
It's no mere summer sojourn, though: the vacation vibe belies Jackson's exquisite craftmanship. Which is to say songs continue to stretch and bend beyond their killer choruses: see "Cruel Sexuality", which begins as a jaunty funk number but turns unexpectedly tortured via a claustrophobic, clubby middle-eight. Or "Let Me Down Gently": a fragile electro-torch song that builds into a euphoric, cathartic barnstormer, complete with skyscraping sax solo.
At only nine tracks long, but with every one of them worthy of single status, it displays, as pop albums go, both rare economy and staggering consistency.
Sorry Ms Jackson, we know you're for real.
Register for free to continue reading
Registration is a free and easy way to support our truly independent journalism
By registering, you will also enjoy limited access to Premium articles, exclusive newsletters, commenting, and virtual events with our leading journalists
Already have an account? sign in
Register for free to continue reading
Registration is a free and easy way to support our truly independent journalism
By registering, you will also enjoy limited access to Premium articles, exclusive newsletters, commenting, and virtual events with our leading journalists
Already have an account? sign in
Join our new commenting forum
Join thought-provoking conversations, follow other Independent readers and see their replies