Lake of Stars, Malawi, festival review: 15th year offers a vibrant mix of musical discovery and unbridled hedonism
It may make a swampy Glastonbury sound like a doddle, but 2018's event turn outs to be a perfect sandstorm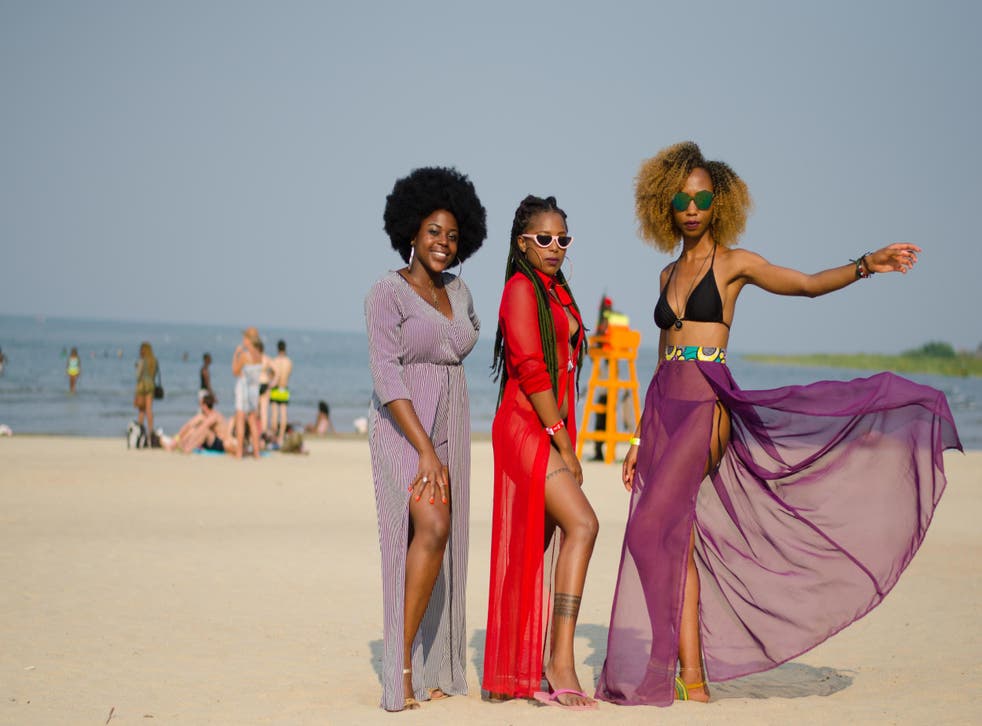 There are various moments at the 15th Lake of Stars festival in Malawi where you could easily mistake it for the set of Mad Max. Three vehicles catch fire in the car park. A truck gets stuck in a ditch and flips over. A crocodile casually loiters in the giant Lake Malawi, which borders the hotel location and its two small stages. And on Sunday night, during US global bass trio Major Lazer's closing set, a mighty wind whips up the beach and blasts the audience, forcing them to duck as much as dance. At times the unfolding action was so unbelievable that you half expected a backcombed Tina Turner to pop up at any moment.
But while it may make a swampy Glastonbury sound like a doddle, despite the drama, 2018's event turn outs to be a perfect sandstorm: a vibrant mix of musical discovery, unbridled hedonism and unpredictability.
Started by British promoter Will Jameson in 2003, Lake of Stars is one of the most established arts offerings in Africa and is routinely called one of the best festivals in the world by international media. It attracts an even spread of affluent locals, NGO workers from across the continent and intrepid tourists who are passing through, who help generate upwards of $1.5million for Malawi's threadbare economy each year.
Crucially, Lake of Stars plays a pivotal part in giving artists from the country and the neighbouring regions a platform alongside acts from Europe and the US. Young Fathers and The Maccabees have played previously; this year Frightened Rabbit, whose frontman Scott Hutchison died in May, are replaced by Diplo's aforementioned chart-toppers. Traditional music and dances are represented but the focus is on the contemporary, and so there is Malawian hip-hop (Suffix), singer-songwriters (George Kalakusha), Afro-pop (Kim Of Diamonds) and psychedelic gospel (Faith Mussa, whose Ed Sheeran-style loop pedalling was particularly brilliant). Here, African music doesn't have to mean antiquated folk; it's about forging a forward-looking identity.
More cutting-edge club sounds are represented by Malawian Afro-techno producer Drew Moyo, who masterfully weaves together the sounds of indigenous school chants with robust electronic beats. The Beating Heart DJs – a duo who raise money for Malawian projects via a sterling series of remix compilations – are also a pulse-raising highlight, until their set is cut short by a lighting rig that has gone the way of the Leaning Tower of Pisa.
Makatumbe, meanwhile, are typical of Lake of Stars' sometimes scattershot programming: are they four elvish German dudes whose Balkan beats are one tie-dye pair of trousers away from a musical embolism? Or is their melange of accordion, scatting and Primus-style bass guitar a refreshing change? It's tough to tell, as is why they're on the lineup.
Clearer is how the festival is a joy for the musicians who play there. "When I was growing up, all you saw about Africa was children with flies on their faces," says a pumped Love Ssega from the Lake of Stars main stage on Friday night, excited to finally be playing his music in "the motherland". The British-Ugandan solo artist and former member of Clean Bandit has just delivered a thrilling Technicolor fusion of discofied Talking Heads rhythms and adds emphatically: "This festival is about changing perceptions."
When it comes to challenging perceptions, though, the king of the festival is Lazarus. He is a Malawian busker with albinism and who performs at Lake of Stars for the first time this year with his protest gospel-folk. He has brought with him a troupe of tribal "Gule" dancers, who wear tragic-comic tasselled masks and prance around in prosthetic penises. They carry him on their version of a pantomime lion through the festival crowds, all the way up to the main stage after Major Lazer's dialled-in set, where he delivers a speech about stopping the stigma around albinism. Those with albinism here are believed by many to bring good fortune and are, horrifically, hunted for their body parts to use in witch doctor ceremonies. Lazarus's appearance felt like a victory of visibility.
Isle of Wight Festival

Show all 16
It's flashes of affirmation like these that outweigh Lake of Stars' logistical challenges and live up to Malawi's nickname, the Warm Heart of Africa. These are memories that will stay with you long after you've cleared out the last bit of sand from your ears. Roll on another 15 years.
Join our new commenting forum
Join thought-provoking conversations, follow other Independent readers and see their replies