Le Guess Who festival, review: A truly eclectic experience
The independent music festival based in Holland was a rich and nourishing affair 
Casper Hughes
Wednesday 15 November 2017 17:41 Comments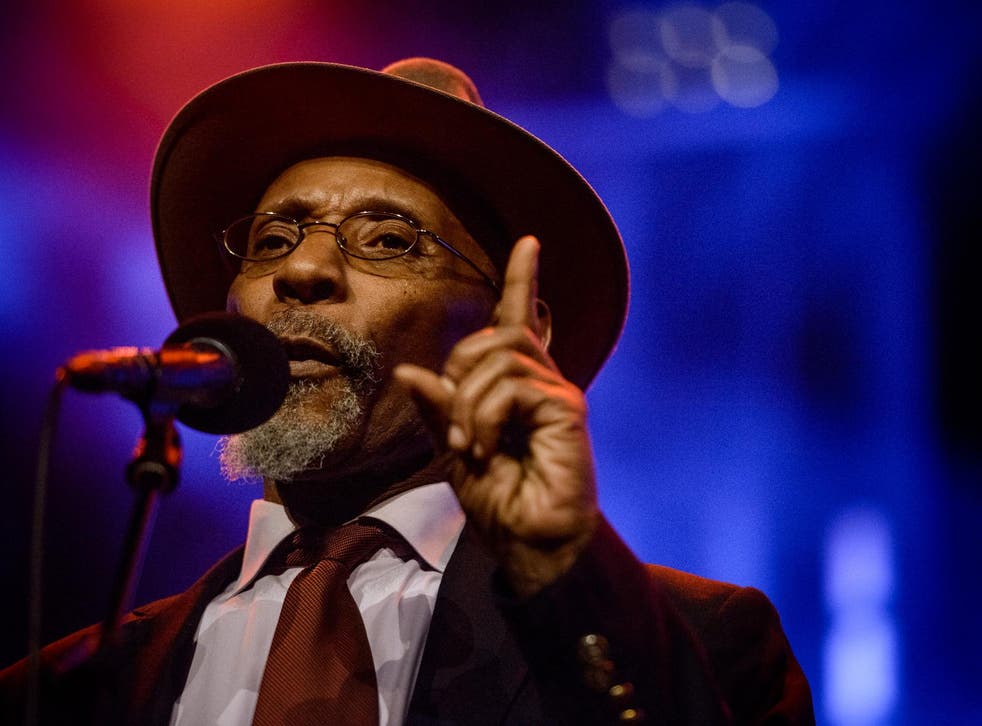 Set across the music venues of Utrecht over the course of four days – although mainly in the huge cultural centre, the TivoliVredenburg – Le Guess Who? is a rare thing: a truly eclectic festival. Ranging from Arabic psych-pop to minimalist accordion to avant-garde jazz, wherever you found yourself in one of the Tivoli's six venues, or in another of the city's nooks and crannies, you were bound to stumble across something out of the ordinary.
Sun-Kil Moon was perhaps the biggest name on the bill on the Thursday evening. Playing in the Grote Zaal, a concert hall and the Tivoli's plushest venue, Mark Kozeleck's tender musings were interspersed with more combative, political lyrics – "Trump's going to build a wall like I'm going to fly to the moon" – before retreating into something more typical: a song about a dead friend called Butch, sung over wistful, weaving guitars and delicate percussion.
A mixture of classic rock, traditional Tuvan gravelly throat singing and droney fiddle, Yat-Kha a three-piece from Southern Siberia played a rollicking set in one of the Tivoli's smaller venues, Pandora. Up a floor in the giant cultural centre – of which the UK has nothing to rival in terms of size – Sudan Archives sang with verve, playing bursts of violin over swaggering house and hip-hop beats.
The most anticipated performance of the weekend was Mount Eerie (real name Phil Elverin), whose partner had died in July 2016, and who had written an album in the immediate aftermath to make sense of his grief. Wanting to create an atmosphere suited to the solemness of the artist's situation and material, the organisers asked all guests to stay for the duration of the performance. They needn't have bothered. Played to 500 silent people in Jacobikerk, one of the city's many grand Protestant churches, Elverin's stories of his grief were spell-binding and heartbreaking in equal measure.
Their matter-of-factness made them all the more devastating. "Death is real/Someone's there and then they're not… when real death enters the house all poetry is dumb," he sings, to an audience captured by his truly sad, human story."I don't want to learn anything from this I love you." The most heartbreaking lines are often reserved for him and his partner Genevieve's child: "Sweet kid/ What is this world we're giving you/ Smouldering and fascist/ With no mother."
If no less musically interesting, the rest of the weekend was certainly a little lighter. Saturday included a trip to the more DIY fringe festival, Le Mini Who?, the highlight being Manchester band DUDS having to clamber in the back window of a packed tiny coffee shop to deliver a sweaty, furious set of jagged post-punk. Later that evening, avant-garde jazz legend Pharaoh Sanders played to a packed out Grote Zaal, a chair placed at the back of the stage which he would potter back to and rest on in between his sax solos. James Holden, who had part-curated the festival, played alongside band The Animal Spirits in a performance driven by bleeping and whirring arpeggiated synths, blaring horns and clattering percussion. Later that evening, one of Holden's picks Hieroglyphic Being, got everyone partying with his relentless funky mash of rhythms and frequencies.
The Sunday lineup was a wholesome foil to the euphoria of Saturday night. Linton Kwesi Johnson, a legendary anti-racist campaigner and dub poet, charted the history of UK black resistance movements, reciting his revolutionary poems in a soothing Jamaican Patois. Another cult hero Mary Margaret O'Hara, played perhaps the set of the weekend in the Grote Zaal. Somewhat of an enigma, O'Hara released album Miss America in 1988 to huge critical acclaim and hasn't released anything since. O'Hara's singing style is perhaps best described as contorted crooning – her stutters and squeals into the mic were interrupted with moments of soaring beauty. Accompanied by the free and loose playing of cellist Peggy Lee and multi-instrumentalist Aidan Closs, who flitted from drums to guitar to piano, O'Hara was also joined by her brother Marcus who seated behind her with a mic'd up a balloon. It was an utterly bizarre set.
Yet it was completely entrancing. Covers of "Somewhere Over The Rainbow" and "Cry to Me" were twisted and warped till they were almost unrecognisable, to the point of almost nonsense – but it was exhilarating, beautiful and wholly uncontrived. You can tell O'Hara couldn't do it any other way. A fitting end to a festival full of rich and nourishing music.
Register for free to continue reading
Registration is a free and easy way to support our truly independent journalism
By registering, you will also enjoy limited access to Premium articles, exclusive newsletters, commenting, and virtual events with our leading journalists
Already have an account? sign in
Join our new commenting forum
Join thought-provoking conversations, follow other Independent readers and see their replies