Leon Bridges at Shepherd's Bush Empire, gig review: A talented young artist with real soul
Bridges is old-school romance: with the velvet drapes and standing lamps at his back he could be straight out of a 50s high school dance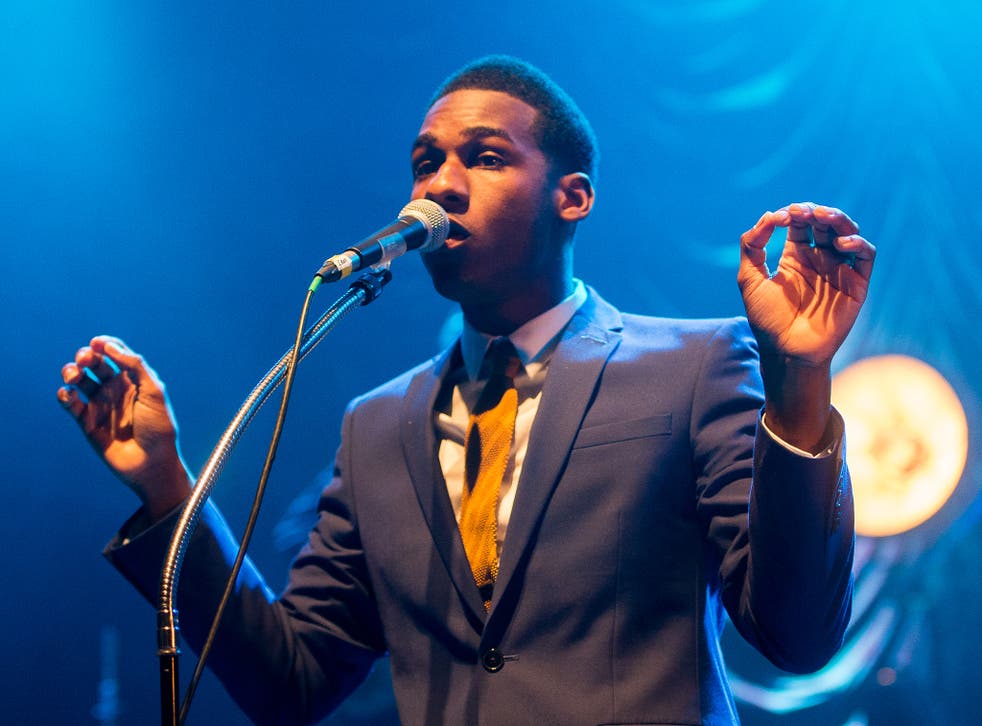 Blessed by an unusually active London audience and 18-year-old support act Grace, who impresses with renditions of Lesley Gore's "You Don't Own Me" and Kendrick Lamar's "Swimming Pools", Leon Bridges is having a good night.
Sharp suit and skinny tie like a uniform, he moves easily round the small stage. Live, his voice is deeper and richer; his six-piece band are tight and well-turned out, and it's easy enough to understand the comparisons to legends like Sam Cooke and Marvin Gaye.
Bridges is old-school romance: with the velvet drapes and standing lamps at his back he could be straight out of a 50s high school dance.
Really, the 26-year-old best as a crooner, enrapturing listeners with the gospel-infused confessions of "River" and the ode to his mother, "Lisa Sawyer", but his faster-paced tracks ("Smooth Sailin'") are also obvious crowd pleasers with plenty of tenor sax solos.
Bridges' unabashed enthusiasm for the music means he can be forgiven for crossing the line, on occasions, into full pastiche mode. This is soul for the people who weren't there to experience it the first time round, sung by a talented young artist who sounds as though he could have plenty more to offer.
Register for free to continue reading
Registration is a free and easy way to support our truly independent journalism
By registering, you will also enjoy limited access to Premium articles, exclusive newsletters, commenting, and virtual events with our leading journalists
Already have an account? sign in
Register for free to continue reading
Registration is a free and easy way to support our truly independent journalism
By registering, you will also enjoy limited access to Premium articles, exclusive newsletters, commenting, and virtual events with our leading journalists
Already have an account? sign in
Join our new commenting forum
Join thought-provoking conversations, follow other Independent readers and see their replies