Album reviews: Liam Gallagher – Why Me? Why Not. and Keane – Cause and Effect
Follow-up to the former Oasis star's debut solo album feels more authentically 'him', despite more help from songwriting heavyweights, while Keane's comeback is surprisingly good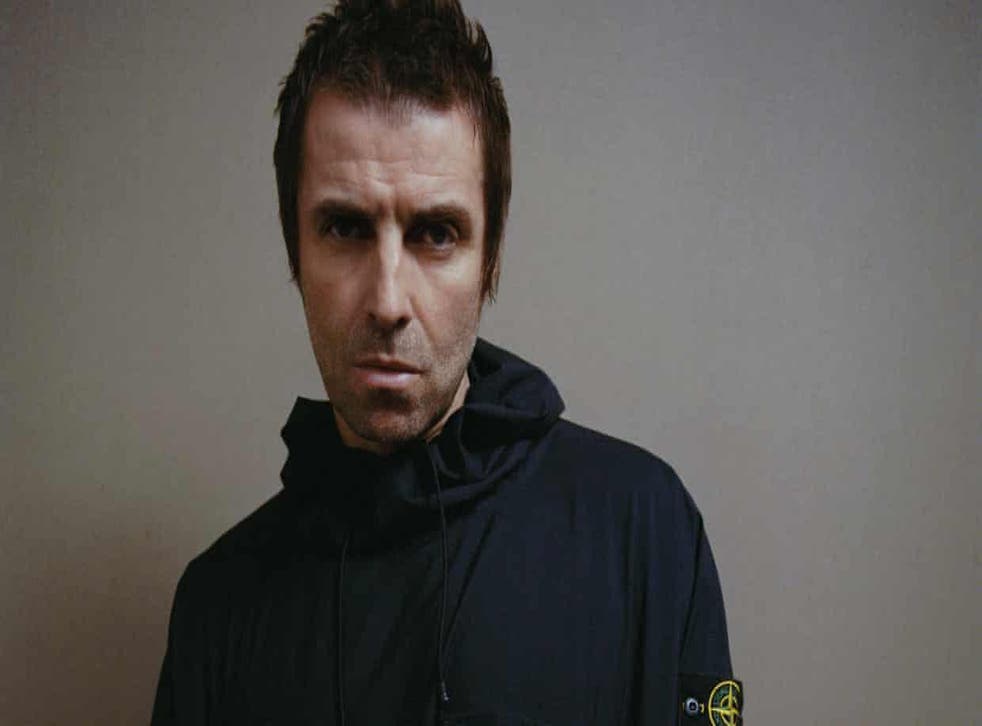 Liam Gallagher – Why Me? Why Not.
★★★★☆
Liam Gallagher's first solo record since the dramatic collapse of Oasis, 2017's As You Were, was an album that was both him and not him. Regardless of its commercial success, comfortably eclipsing the post-Oasis output of brother and perpetual nemesis Noel, it was a vaguely stodgy listen, full of catchy if perfunctory stadium rock that only occasionally nodded towards personal introspection or even the kind of glorious boastfulness that has always made Gallagher such a fun pop-culture figure.
Intriguingly, Why Me? Why Not., his follow-up, is its inverse – more lyrically open and more authentically "him", despite being entirely co-written by songwriting heavyweights including Greg Kurstin and Andrew Wyatt, both of whom were mere supporting players on As You Were.
In theory, this should result in an album that presents an "impression" of Liam Gallagher, rather than anything particularly real. On occasion, this is true. "Meadow", with its more-Lennon-than-usual vocal inflections and hallucinogenic guitar instrumentation, is such an on-the-nose Beatles pastiche that it hurts. And "The River", with its clunky references to "money-sucking MPs" and political protest, showcases Gallagher at his least comfortable. But Why Me? Why Not. otherwise feels fascinatingly autobiographical.
The best albums of 2019 (so far)

Show all 67
Where As You Were was full of lyrical skittishness, Why Me? Why Not. is enjoyably defiant, Gallagher embodying a settled and contented aura. "Gotta live for something besides yesterdays," Gallagher snarls on "Be Still". The downbeat "Once" forgoes easy Noel-bashing for a mournful glance at the years when the pair were still speaking ("I remember how you used to shine back then... but you only get to do it once"). And "Now That I've Found You" is even somewhat sickly-sweet in tone, a cheery tribute to his daughter Molly, whom he met for the first time when she was 21. "I know it's late for lullabies, but the future is yours and mine," he sings, alongside upbeat whoops and Radio 2-friendly guitars.
Backed up by polished and expensive-sounding production, notably some lovely piano work on "Alright Now" and a hazy blur of strings and Kurt Vile-like chanting on "One of Us", this is a strong, nicely workmanlike record, Gallagher never totally rocking the boat but delivering something far more personal and (for him) experimental than he easily could have done. And, deliberately or not, Why Me? Why Not. proves once and for all that, when Liam is as good as he is here, there's little reason for an Oasis reunion beyond pleasant if vaguely pointless nostalgia.
Keane – Cause and Effect
★★★☆☆
Of all the Noughties bands to announce comebacks in 2019, Keane seemed like the one you'd be least likely to put money on. Singer Tom Chaplin was enjoying a relatively lucrative solo career when he contacted principle songwriter and pianist Tim Rice-Oxley. The result is Cause and Effect, the English group's first album in seven years.
Chaplin has always possessed a wonderfully resonant style of delivery – his voice is rich and mellifluous, and he does justice to Rice-Oxley's lyrics, which were composed in the aftermath of a divorce. It's strange that Keane manage to sound like so many of their contemporaries – but that's not necessarily a bad thing: "The Way I Feel" has the propulsive momentum of a Killers anthem; "Put the Radio On" could be a B-side from Editors' 2015 album In Dream.
The band's metier has always been short and sweet pop numbers. It's intriguing, then, that "Strange Room", a tender and drawn-out song played over muffled notes from an old piano, is the clear standout here. Chaplin takes great care to hold back, making lyrics about facing the reality of a long-term relationship ending even more affecting. Cause and Effect isn't Keane breaking any new ground, but in the quieter moments it's surprisingly good.
Join our new commenting forum
Join thought-provoking conversations, follow other Independent readers and see their replies