Little Mix at the O2 Arena, London: Glory Days tour finale showcases empowering pop that's impossible to resist
Going to a show like this is a reminder of the joy pop music – and pop music alone – can bring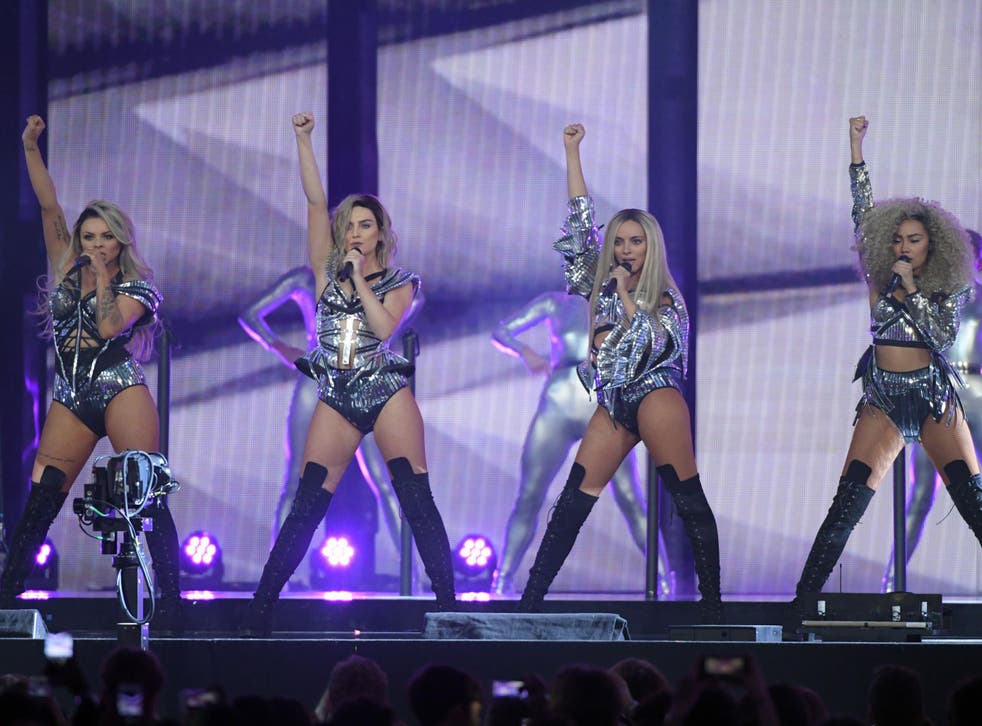 Walking into the O2 Arena on a Sunday night and you could have sworn you'd got the wrong evening for Little Mix's final show of their Glory Days tour. It seems deathly quiet, just a few people milling around the restaurants on the way to the venue.
The moment you get inside, however, and you hear the screams – no, the roars – of thousands of children, teenagers, adults, already in their seats, as Beyonce's "Who Run The World (Girls)" blasts out as a herald for the arrival of one of the biggest pop acts in the world.
Going to a show like this is a reminder of the joy pop music – and pop music alone – can bring. The quartet – the most successful British girl group since the Spice Girls and some of the hardest-working performers in the industry – are hypnotic the moment they step on stage. They blow kisses to the crowd and shout delightedly as they recognise one who has been following them round the world on this tour. And they bring their catalogue of undeniable hits: from the formidable "Power" to the more sensual "Touch" and back to "Black Magic".
Clever use of footage from backstage is used to sate impatient fans in between intervals as they rush back to change costumes, from leather and chains to a glitterfest featuring sparkly boots and feather boas. A catwalk descends from the ceiling and they stride across it, followed dutifully by a few of their dancers. Their dance choreography is superb, on "Salute" they strike fierce poses in between bursts of flame and move at whiplash speed, yet never slip up on a note.
It's surprising that production for this tour is so muted; asides from some pyro and a glitter canon things are relatively low-key. There are some shockingly budget-looking graphics during the first half on the giant screen behind them, but these improve in quality about halfway through the set. The huge stage could easily fit a backing band, although they would have to duck during the hair-flicks.
Still, Little Mix are a force to be reckoned with in their own right, stomping in sync for "Salute" and pushing their "girl power" message with touching sincerity. Leigh-Anne Pinnock seems emotional as she dedicates "Secret Love Song" to their LGBT fans. What the group often seem underrated for, ironically, is their voices: tonight they're on superb form, tossing out Mariah Carey vocal acrobatics on "Wings" and singing in beautiful a cappella for "No More Sad Songs". This is proper, uplifting, empowering pop, and it's impossible to resist.
Join our new commenting forum
Join thought-provoking conversations, follow other Independent readers and see their replies