Live at Leeds recap: Circa Waves, Blaenavon and Louis Berry turn up the heat on a sweltering weekend
Festival took place over a gloriously sunny bank holiday weekend in Leeds
Roisin O'Connor
Music Correspondent Comments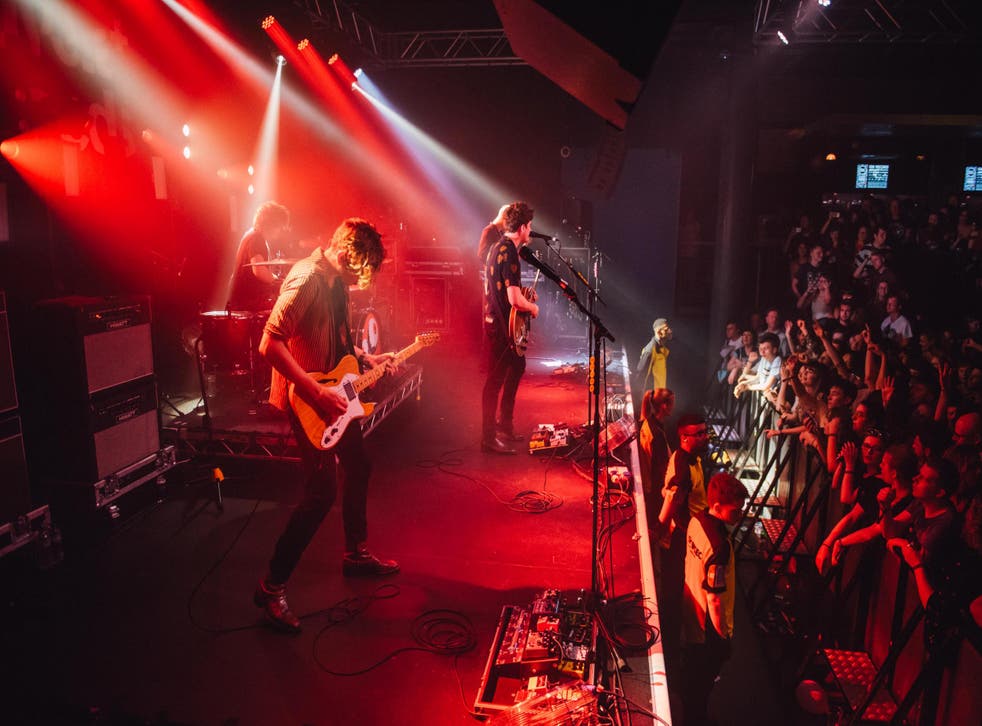 Live at Leeds took place on a glorious, swelteringly hot day last weekend, where The Independent hosted a stage at Stylus that was jam-packed with music fans from the off, featuring great sets from emerging artists including Sam Fender, The Night Café and The Indigo Project.
Superorganism played a raucous, colourful set which included their pop banger "Everybody Wants To Be Famous".
Then the magnificent Louis Berry took to the stage for rousing performances of songs like ".45", "Restless", "25 Reasons" and "She Wants Me".
Berry's husky voice and a swaggering, cheeky attitude made him an immediate crowd favourite; fans went nuts on each and every track, roaring appreciation for his band too, who were on particularly excellent form.
Somehow things got even rowdier with indie rock band Blaenavon as they aired out some new material from their upcoming second album and tracks from their gorgeous debut That's Your Lot, including the stunning "My Bark Is Your Bite".
Finally, it was time for our headliners Circa Waves, who stormed the stage and blasted through an intense set of some of their best work, including tracks from their brilliant second LP Different Creatures.
Beers went flying, fans moshed, it was carnage, but in the absolute best way.
Register for free to continue reading
Registration is a free and easy way to support our truly independent journalism
By registering, you will also enjoy limited access to Premium articles, exclusive newsletters, commenting, and virtual events with our leading journalists
Already have an account? sign in
Join our new commenting forum
Join thought-provoking conversations, follow other Independent readers and see their replies