Loyle Carner, Not Waving, But Drowning review: The south London MC at his most vulnerable
The album has an unpolished feel – a diamond in the rough – with its analogue sounds and snatches of conversation from the recording studio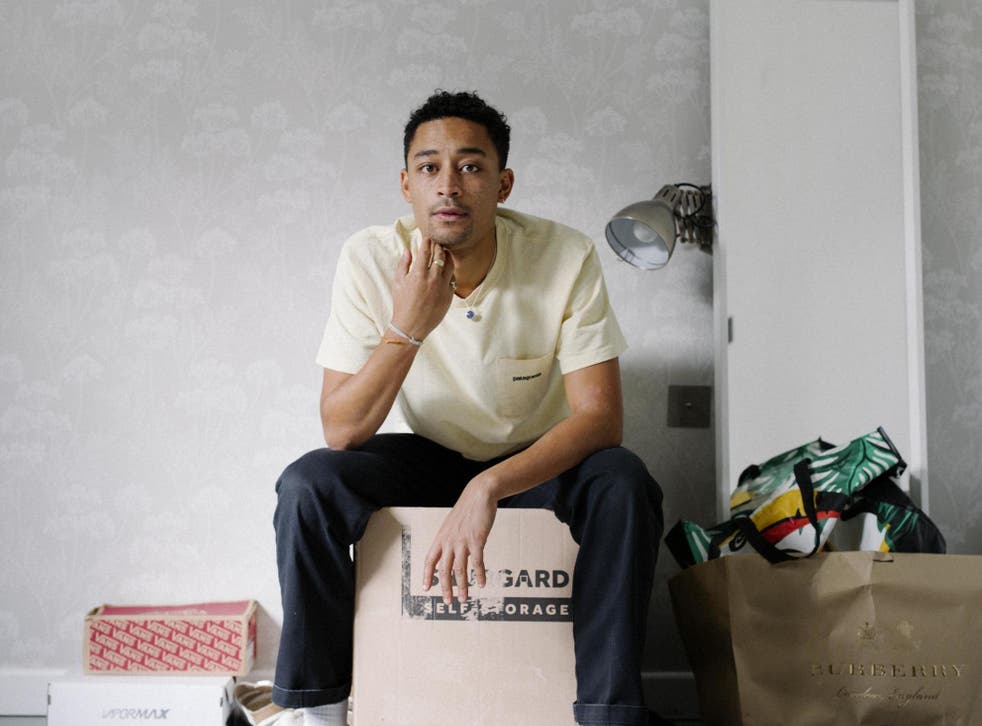 Few MCs rap about their mothers as much as Loyle Carner. Even fewer do so in such an affectionate way. Two years after the release of his Mercury Prize-nominated debut Yesterday's Gone, the south London hip-hop artist born Benjamin Gerrard Coyle-Larner unveils its follow-up, Not Waving, But Drowning. And if any two records could portray how quickly someone can grow from a boy to a man, it's these.
Familiar faces and themes serve as his trademarks. Carner's frequent collaborator, Tom Misch, is on board to contribute some mellow funk on the bass and his mellifluous vocals for "Angel". Fellow Mercury Prize nominee Jorja Smith and winner Sampha sound like old friends in their guest spots – they fit comfortably into Carner's landscape, built from classic hip-hop beats and warm piano loops. In a nod to his well-documented love of cooking, two tracks are named after chefs, Yotam Ottolenghi and the late Antonio Carluccio. Over all of it, he raps with an easy flow in gruff yet honeyed tones.
Conspicuously absent for the most part is Rebel Kleff, who produced many of the beats on Yesterday's Gone and with whom Carner has worked since his first EP. He appears in a small but significant way on "Krispy", which perhaps explains the reason for this absence: "Now two best friends who shared the torch barely talk / And when we do it's money not remorse."
The album has an unpolished feel – a diamond in the rough – with its analogue sounds and snatches of conversation from the recording studio. The 24-year-old is a gifted storyteller who is just as much a poet as he is a rapper. And as with Yesterday's Gone, the people and places he encounters each day become the main ingredients for those stories: recordings of visits to his local takeaway; the moment England scored in the World Cup, or a chat with his taxi driver.
Carner is intrinsically aware of his personal paradoxes, and also those of the country in which he lives. On "Looking Back" he thinks about his two fathers – a black man who shares his DNA but to whom he feels little connection, and his late step-father, a white man – and how "my great grandfather could've owned my other one".
The 40 greatest song lyrics

Show all 40
Above all, he is conscious of what family means to him, and so bookends the album with a poem from him to his mother Jean, and one from his mother to him. Carner would be the first to admit that he might not be completely "there" yet – wherever that is. However, Not Waving, But Drowning has an emotional intelligence that shows just how strong Carner is when he's at his most vulnerable.
Register for free to continue reading
Registration is a free and easy way to support our truly independent journalism
By registering, you will also enjoy limited access to Premium articles, exclusive newsletters, commenting, and virtual events with our leading journalists
Already have an account? sign in
Register for free to continue reading
Registration is a free and easy way to support our truly independent journalism
By registering, you will also enjoy limited access to Premium articles, exclusive newsletters, commenting, and virtual events with our leading journalists
Already have an account? sign in
Join our new commenting forum
Join thought-provoking conversations, follow other Independent readers and see their replies