Madness, O2 Arena, London
Nick Hasted
Monday 17 December 2012 12:04 Comments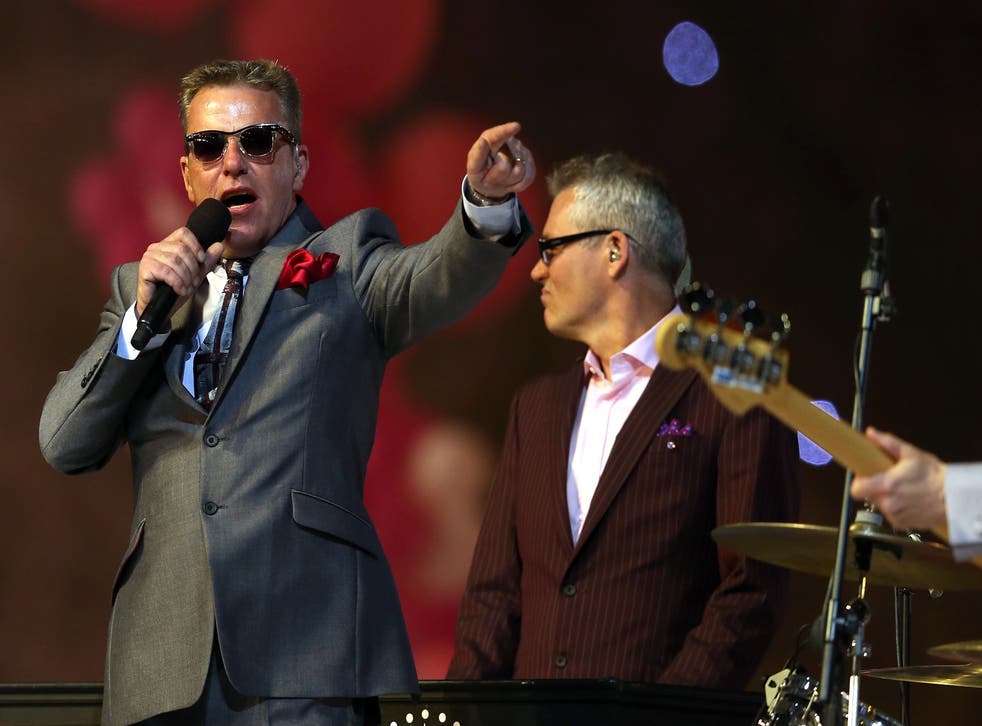 At some point between Madness performing at the Diamond Jubilee and as one of the redeeming features of the Olympics Closing Ceremony, the penny started to drop.
These always underestimated purveyors of bittersweet pop have again become one of Britain's biggest and best bands. Excellent London concept album The Liberty of Norton Folgate (2009) helped hugely, pulling them partially free of what Suggs calls "the black hole of '80s nostalgia." Its new follow-up, Oui Oui Si Si Ja Ja Da Da, relaxes into further pop songs, as if their chart progress was never interrupted by the band's exhausted 1986 split.
During this first of two nights at the O2 Arena, Madness's south London peers Squeeze are under the same roof, at bijou sister venue Indigo2. You hope the last middle-aged white working-class Londoner to leave home tonight turned out the light. You might also wonder where the current equivalent is of such intelligent working-class pop bands, able to passionately unite and inspire the sort of families filling this arena. Elbow aside, a dangerous gap has opened in pop's possibilities, triumphantly filled by Madness, just for tonight.
"Embarrassment", about a mixed-race child, describes teenage hard knocks and melancholy they didn't need to grow into. "Bed and Breakfast Man", another youthfully experienced vignette, relishes a master "loafer" who "never showed his hand". "The Sun and the Rain" sees umbrellas twirled in the crowd to a hit summing up English manic depression. "NW5", a Norton Folgate song of enduring middle-aged love in which "people change just like the weather", and the new "Never Knew Your Name", about the displaced, faltering feeling of "going into a discotheque on your own, at our age", take such stories on. Suggs, moving with almost athletic vigour, embodies the renewed confidence of a band bolstered by string and brass sections, and swaggering with slick power.
The set-list includes songs from Madness's incremental, eccentric 1980s decline after crucial songwriter Mike Barson quit – basically fine, odd singles such as "Michael Caine". The big hits are though, unusually, the best. "Baggy Trousers"' schoolyard memoir is recognisable to the bouncing kids here tonight. "Our House", the finest song outside of The Kinks about English family life, finds a perfect balance between the autobiographically specific and the universal. The second coming of the band who wrote it sees them finally claiming their dues.
Register for free to continue reading
Registration is a free and easy way to support our truly independent journalism
By registering, you will also enjoy limited access to Premium articles, exclusive newsletters, commenting, and virtual events with our leading journalists
Already have an account? sign in
Join our new commenting forum
Join thought-provoking conversations, follow other Independent readers and see their replies