Marc Almond, Brighton Dome, gig review: Eighties star still living life in his own way
"The Stars We Are" singer is on song
Pierre Perrone
Wednesday 22 April 2015 11:38 Comments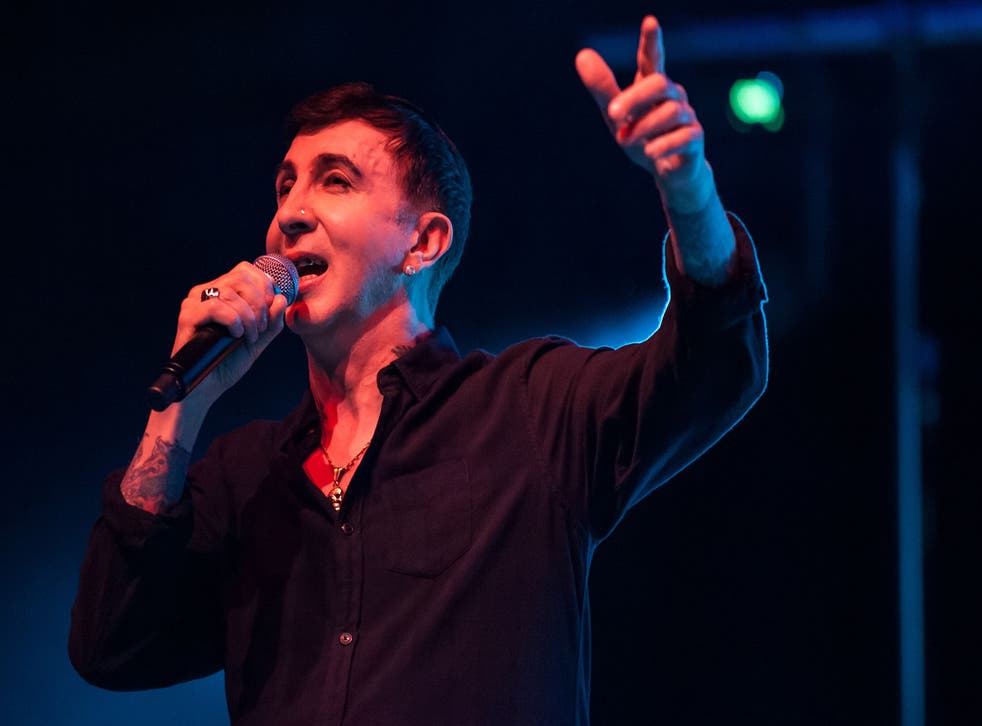 "I'm not an effing jukebox!" quips Marc Almond, one of the few voices of the '80s who has avoided the nostalgia circuit.
A decade ago, he survived a motorbike crash that put him in a coma and has seem hell-bent on making up for lost time ever since with covers albums and frequent touring.
He hits the stage running with the majestic ''Minotaur'', adding Greek mythology to the seedy Goth imagery he helped create 35 years ago, and ''Bad To Me'', his current single.
Both are drawn from The Velvet Trail, "the ultimate Marc Almond album" he made by swapping files with Chris Braide, a Los Angeles-based British songwriter and producer who has worked with Lana Del Rey and Beyoncé and convinced the former Soft Cell frontman to return to the studio.
Indeed, as Almond proves with the grandiose title track of the 1988 collection The Stars We Are, he could easily rest on the laurels of a rich back catalogue which also includes the apposite ''Darker Times''.
He chastises a member of the audience for taking a toilet break during ''Life In My Own Way'' – "you missed the whole crux of the show" – but delivers a crowd-pleasing, skittery synthpop finale of ''Bedsitter'' and ''Soul Inside'', and performs two more Soft Cell biggies during a generous encore starting with ''Gutter Hearts''.
It's impossible not to think about Oscar Wilde's famous quote "We Are All In The Gutter But Some Of Us Are Looking At The Stars."
Register for free to continue reading
Registration is a free and easy way to support our truly independent journalism
By registering, you will also enjoy limited access to Premium articles, exclusive newsletters, commenting, and virtual events with our leading journalists
Already have an account? sign in
Join our new commenting forum
Join thought-provoking conversations, follow other Independent readers and see their replies