Melanie C review, Melanie C: The former Spice Girl's best solo record to date
Sporty Spice's eighth album is jammed with glitterball grooves that nod cheekily to a crateful of retro dance floor classics
Helen Brown
Thursday 01 October 2020 15:22 Comments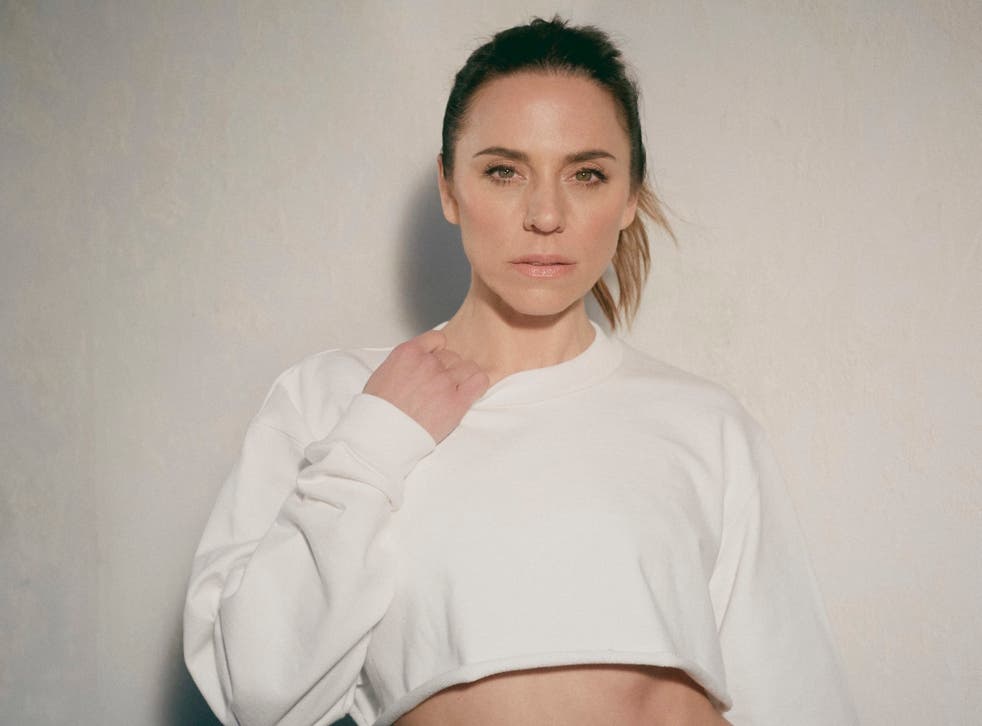 Dancing alone in her Hampstead home, Melanie Chisholm delivered one of the most joyful musical moments of the 2020 lockdown. Driven by the girl power of Beyonce and Lizzo, the DJ set she delivered for Radio One was a masterclass in the art of the solo party, whose giddy highpoint came as she smashed her old Spice Girls' hit "Who Do You Think You Are" into Nirvana's grunge classic "Smells Like Teen Spirit". I honestly laughed out loud as Sporty Spice flipped her pouty lip synching into a hair-thrashing air-drum solo. Grunge Power!
Although her eighth album isn't quite so elating, it's informed by the same liberated spirit. The theme is one of self-acceptance. In interviews, Chisholm has been speaking out about the depression and eating disorder that dogged her days in the world's most successful girl group.
Always the standout singer of the group, Chisholm was the shiest Spice away from the mic, and in 2016 said she had been bullied by her band members. Struggling with the relentless media scrutiny, she said, "I started exercising obsessively, I stopped eating properly and I began to become very, very ill. I think that was around the millennium, when I was feeling very low and was struggling to get out of bed. I felt quite hopeless." She was startled and relieved when her doctor diagnosed depression and she began "the long road to recovery".
Her eight solo albums – and critic-converting West End performances – have all charted the course of Chisholm's soul search. She's moved on from the angrier (but awkward) punk she essayed on 2001 solo debut, Northern Star, and now makes that tough 'tude mesh into her native electropop like the righteous disco divas of yore.
At 46, she's made her best solo record to date. It's jammed with glitterball grooves that nod cheekily to a crateful of retro dance floor classics. She channels the throb of 1970s Moroder classics on "Here I Am", while the sequin synths of "Who I Am" wink at Kylie. "In and Out of Love" dances round Rozala's mid-Nineties club staple "Everybody's Free (To Feel Good)" like a handbag: close your eyes and you can almost feel the sticky squeak of the era's ubiquitous Bacardi and coke under your trainers.
The lyrical mood is empowered confession. "When I look in the mirror," she sings, "I finally like what I see/ There's been so many changes/ I accept they're a part of me." The truth of Chisholm's hard-won ease in her own skin is born out in videos which show her looking refreshingly unbotoxed. The video for "Fearless" sees Chisholm enjoying an open-top road trip with Croydon rapper Nadia Rose, with little Spice Girl figurines stuck to the dashboard. The 27-year-old (who is Stormzy's cousin) adds crisp modernity to a funkily low-slung R&B vibe. "Learn to be fearless," they sing. "Take a dive into the deepest/ Ain't no better way to wear your crown."
This kind of sisterly self-affirmation is ubiquitous in 21st-century pop. But Chisholm's mature and confident vocals really sell it. Her voice, throughout, is full of flex and snap. That nasal tone might not be to everybody's taste, but there's no denying the high-kicking heart she slams into every chorus. And the scouse accent that grazes the ballads gives a friendliness to the more formulaic moments.
Chisholm lacks both the originality and super-wattage of a solo megastar. But her ability to sing to us with the gutsy warmth of a good mate on a karaoke night continues to make her enjoyable audio company. By the time the record's finished, you feel like Melanie C's bought a round of shots, dragged you onto the dance floor and then sat down with you on the pavement for a proper heart to heart. May she party on and on.
Register for free to continue reading
Registration is a free and easy way to support our truly independent journalism
By registering, you will also enjoy limited access to Premium articles, exclusive newsletters, commenting, and virtual events with our leading journalists
Already have an account? sign in
Join our new commenting forum
Join thought-provoking conversations, follow other Independent readers and see their replies