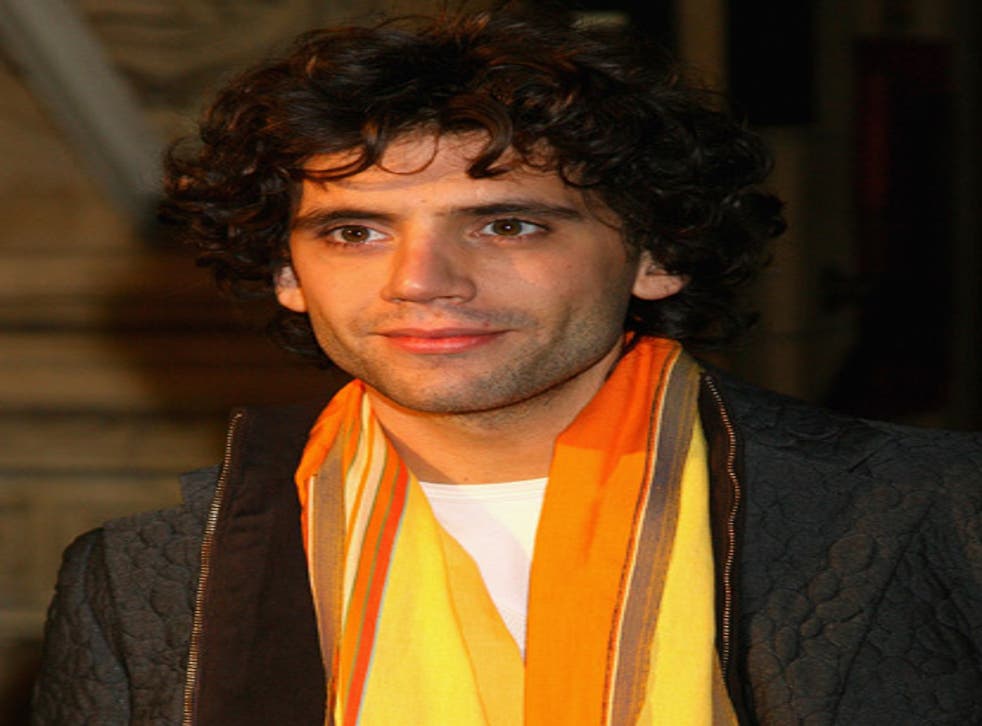 This may come as a surprise to those who haven't heard anything by Mika since he made a splash with "Grace Kelly" in 2007, but he is still making music. Tonight, he's writhing around stage, soaking up the adoration from the fans who've followed his career over the years, and who actually know, unlike some of the rest of us, that he's about to release his third album.
Mika is known for his glittery, glam-rock-inspired performances, so tonight's set of black-and-white bunting and matching giant balloons seems rather stark for Mika's flamboyant style. He's in black-and-white too: tight, tight black trousers, a black bowler hat and gleaming white shirt, which he rips off late in the set to reveal abs to rival some Olympic athletes, much to the joy of the crowd.
He may be trying to move away from his early glam-rock image, but Mika's idiosyncratic high notes pepper the evening and his high-energy dance moves create an infectious air of fun. During "Relax, Take it Easy" he lays down on the piano, comically cycling his legs in the air. Later he bounces on the piano stool as though riding a trotting horse. Towards the end of the set he climbs on the piano and mimes shooting himself in the head, getting the audience to cheer and clap to bring him back to life, like Tinkerbell.
Much of Mika's new work is simple pop that lacks the texture of his early work, but it still riffs on the same themes of wanting to be loved. "Love today", with the squeaky pleading "Love, love me!", seems to be a forerunner of the lyrics "Can't you see the love around you?/You know, you're crazy not to take it." from "All I want to do is Make You Happy", and echos the catchy lines "Why don't you like me? why don't you like me?" from "Grace Kelly".
Introducing the final song, "The Origin of Love", the title track from his new album, Mika explains: "This song talks about the church and love, and being proud and happy about who you fall in love with, even if that person is a man. It promises multilayered meanings, but delivers a straightforward pop melody, with simplistic lyrics like "Love is a drug and you are my cigarette/Love is addiction and you are my Nicorette." A bewildering end to fabulous evening.
Join our new commenting forum
Join thought-provoking conversations, follow other Independent readers and see their replies