Mitski review, Shepherd's Bush Empire: An extraordinary, provocative performance
No emotions pour out unbidden; they are carefully relayed through strange, exaggerated movements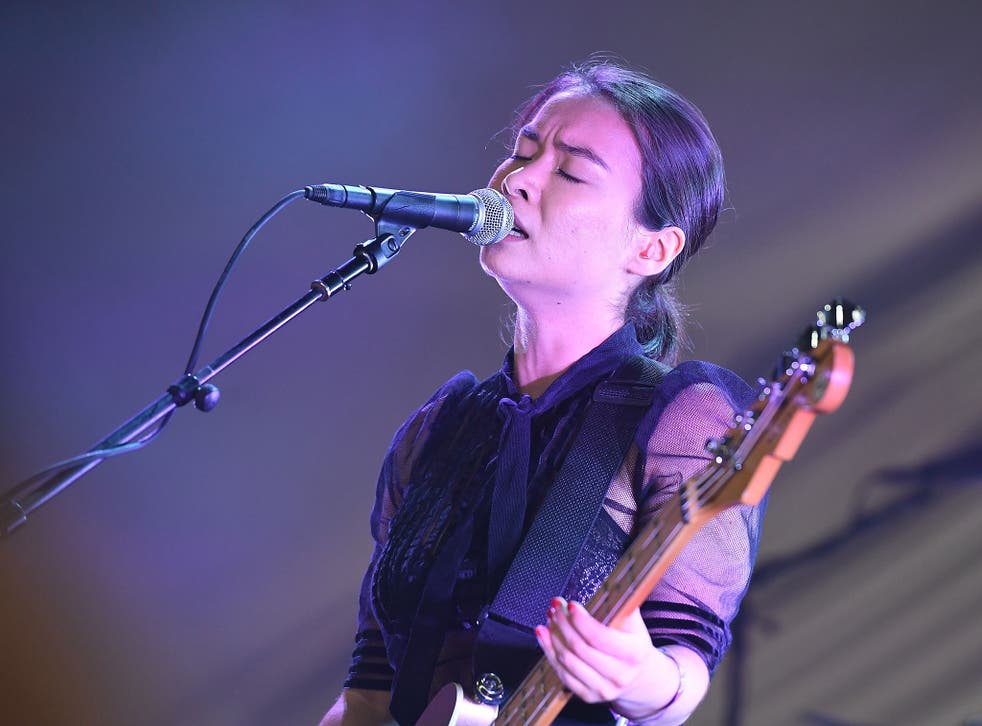 Mitski has a complicated relationship with intimacy – both the romantic kind (on her new album Be the Cowboy, she is desperate and lonely one minute, hardened and withdrawn the next) and the kind she shares with her fans.
Her music, which comprises five albums and exists in a space between fierce, guitar-led walls of noise and soft, delicate balladry, feels like an open wound. "One word from you," she sings on "First Love / Late Spring", "and I would jump right off this ledge I'm on."
On "Nobody", the second single from Be the Cowboy, she sings of loneliness with a wonderful, uninhibited self-pity. But when you open yourself up, too much can get in. Fans of Mitski tend to conflate their empathy with familiarity, convinced that relating to her songs has earned them the right to stake a claim to her.
"People want to take something of me to keep with them," the Japanese-American musician said recently, recounting a moment where fans ignored her pleas for space after a show, "and I don't want to be owned like that. I don't want to be someone's little treasure in their pocket."
Perhaps it is an act of self-defence then, or self-preservation at least, that at tonight's show at Shepherd's Bush Empire, Mitski performs as a sort of theatrical facsimile of herself. No emotions pour out unbidden; they are carefully relayed through strange, exaggerated movements. She thrusts her arms above her head, bobs up and down, slaps away her own hand. She is part ballet dancer, part automaton – every moment painstakingly planned out. When she collapses to the floor during "Thursday Girl", it might have seemed like a moment of impulsive despair were it not for the knee pads she has made no attempt to disguise.
Without a guitar to hide behind (an uncommon decision for her), and with a stark, almost empty stage design, Mitski might have seemed vulnerable and exposed – but she is absolutely in command. "I am stronger than you give me credit for," she sings on "I Don't Smoke", her preposterously agile voice building to a yell, her fist clenched.
On "Francis Forever", she paces back and forth across the stage like a grounded child, every stomp defiant and deliberate. During the manic, circus-like "Me And My Husband", she drags a chair out, sits down and slowly spreads her legs. It feels confrontational, not sexual.
Richest musicians under 30 in UK and Ireland

Show all 12
But the show, carefully calculated as it may be, is far from cold or unfeeling. "I Will", a song whose emotional frankness recalls Joni Mitchell's "All I Want", is soaring and evocative; "Geyser", which builds and builds upon itself until it threatens to topple, is even more powerfully purgative live than on record. When it finishes, she downs what's left of her water, throws it across the stage and leaps into the air.
It is an extraordinary, provocative performance, one which holds the audience at arm's length while beckoning them to come closer.
Join our new commenting forum
Join thought-provoking conversations, follow other Independent readers and see their replies