Mumford and Sons, O2 Arena, review: Intermittently lost in translation
The foursome work diligently through an erratic set list on a night that never quite settles down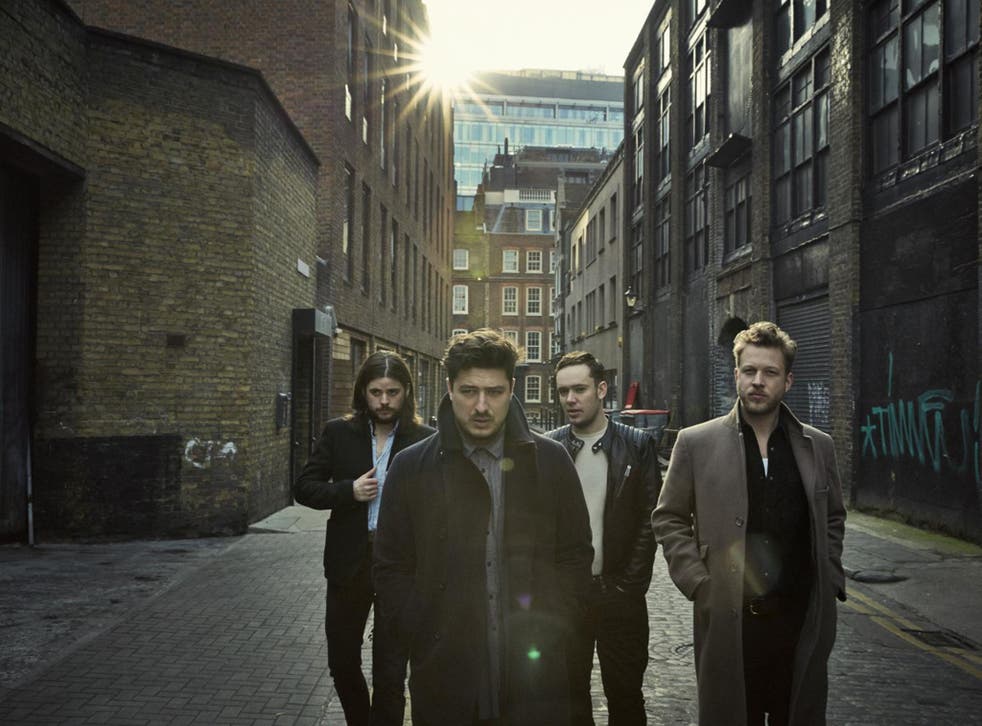 Not unlike their latest album, Mumford's arena show is all a little too considered.
Anything that might trip an association with the halcyon folk days of Sigh No More has been scrubbed away, yet in saying a firm goodbye to beige and tan and a half-hearted hello to leather jackets and bold red backdrops, Mumford have simply left a breadcrumb trail of self-consciousness behind their meandering search for an uninhibited image.
This confliction is apparent in a set that splices albums in a misguided attempt to play down stylistic polarisation. It ends up an uneven and oddly lumpy procession, as spindly electric 'Broad-Shouldered Beasts' rubs uncomfortably against euphoric harmonies on 'Awake My Soul'.
This isn't to say that any particular song flounders – this band doesn't do filler and there's nuance to every number - but the collection of strong threads is woven into a knotty mess of an evening.
Even the choice of Jack Garratt - electronic maestro and Brits Critics' Choice Winner 2016 - as support act feels like an overthought lunge outside of the box.
This conflicted show makes clear the need for Mumford to get over their identity crisis. Their music is bigger than waistcoats and leather alike.
Register for free to continue reading
Registration is a free and easy way to support our truly independent journalism
By registering, you will also enjoy limited access to Premium articles, exclusive newsletters, commenting, and virtual events with our leading journalists
Already have an account? sign in
Register for free to continue reading
Registration is a free and easy way to support our truly independent journalism
By registering, you will also enjoy limited access to Premium articles, exclusive newsletters, commenting, and virtual events with our leading journalists
Already have an account? sign in
Join our new commenting forum
Join thought-provoking conversations, follow other Independent readers and see their replies