Muse review, Simulation Theory: An overly polished, politically paranoid mess
Rock band's eighth album will be baffling to new listeners, and disappointing to old fans
Roisin O'Connor
Music Correspondent
Saturday 10 November 2018 18:48 Comments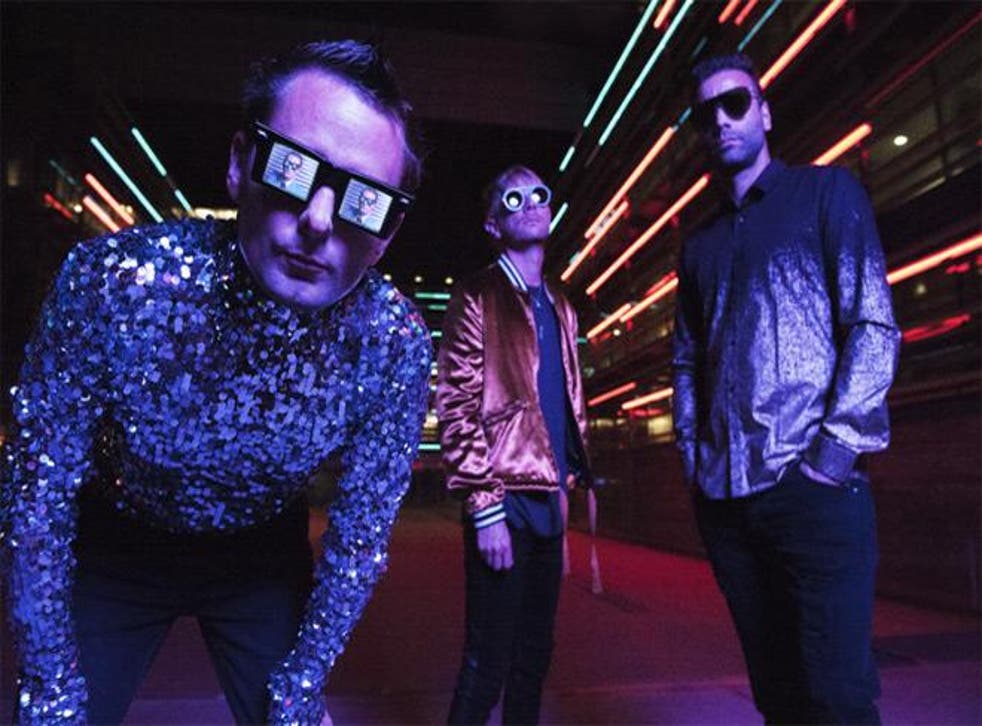 Exasperated Muse fans probably had relatively low expectations for the British rock band's eighth record, given the quality of its predecessor, Drones.
The question as to whether frontman Matt Bellamy is intent on turning Muse into a Spinal Tap-level parody of a band or if he still takes it seriously is a real distraction on Simulation Theory. Where 2009's The Resistance trod a thin line between Muse album and Queen tribute record – far too much of their new record sounds like the rejected scores from Daft Punk's Tron soundtrack, or The Neverending Story. This is the first Muse album to invite non-rock producers into the fold: chart pop and hip-hop stalwarts Mike Elizondo, Shellback and Timbaland are all present, and all responsible for the overly polished mess that ensues.
The melodrama of opener "Algorithm", with its low-pulsing synth line, is laughable, as is the wannabe menacing intro that vaguely mimics "Knights of Cydonia" on "Blockades". Bellamy's lyrical conspiracy theories read like the drug-induced ramblings of a 16-year-old schoolboy: "It's too late for a revolution/ Brace for a final solution," he preaches on the sluggish "Thought Contagion". You picture him drooling about "thought pollution" and "mind control" in front of a rapt, equally stoned audience.
His voice, and the band's technical skill, are still as impressive as ever – although on a song like "Pressure" vocals are occasionally drowned out in the mix (which shouldn't happen to someone with a voice as good as Bellamy's). "Pressure" itself is a pleasing semi-throwback to 2006's Black Holes and Revelations, with whispers and a chugging, heavy guitar riff that recalls "Supermassive Black Hole". It's one of the album's few high points.
Top Ten Musician Biopics

Show all 10
Simulation Theory seems to fall into two territories – songs are either half-hearted nods to the best of their heavier rock-opera back catalogue, or futuristic, electronic pop-heavy tracks that borrow from bands more adept at that particular sound, and the vast majority of which are burdened with Bellamy's political paranoia. For a new listener, it's baffling. For a former, diehard fan, it's disappointing.
Register for free to continue reading
Registration is a free and easy way to support our truly independent journalism
By registering, you will also enjoy limited access to Premium articles, exclusive newsletters, commenting, and virtual events with our leading journalists
Already have an account? sign in
Join our new commenting forum
Join thought-provoking conversations, follow other Independent readers and see their replies