Music review: Elton John - Rocket Man rolls back the years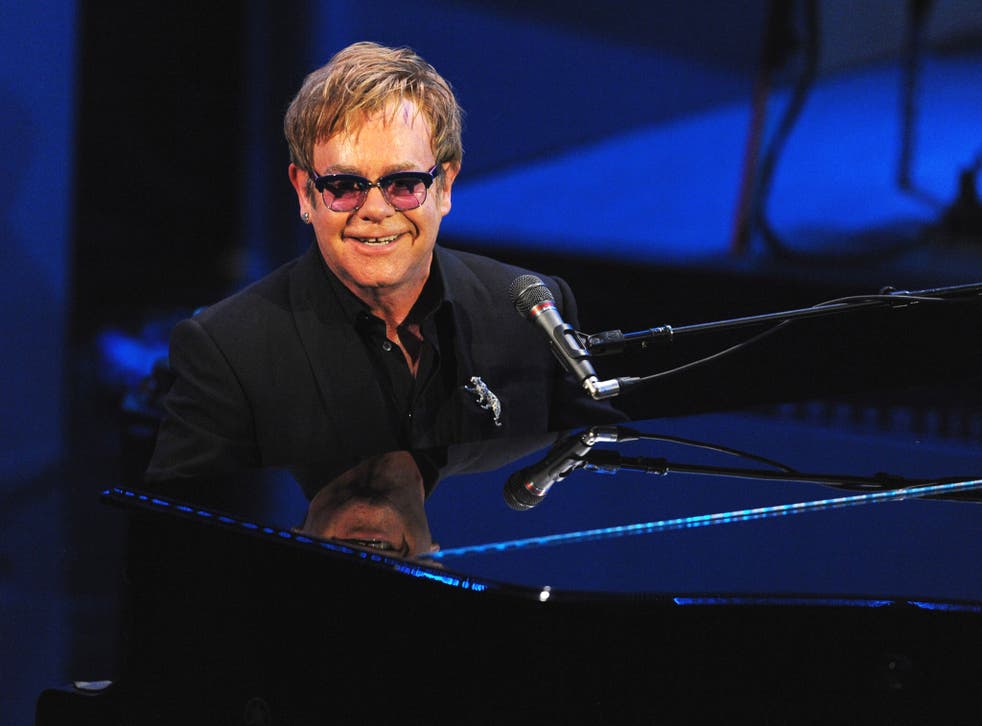 "It's small, isn't it?" Elton John ponders, looking around the theatre he associates with the showbiz pinnacle that was TV's Sunday Night at the London Palladium, half a century ago. He finds himself treading its boards aged 66 to film a TV special, built around being handed the first Brits Icons award, and the release of The Diving Board, his most consistently creative work since at least Songs from the West Coast in 2001, and perhaps even the run of seven planet-conquering 1970s albums which are the real reason we're all here at all.
It isn't exactly a gig, despite the presence of paying fans; more an opportunity to consider Elton close-up. Expertly deflecting the flattery of the somewhat specious award, he peppers his interview with Dermot O'Leary with references to John Grant and Josh Homme, maybe the only mention these fine alternative musicians will ever get on primetime, and unusably risqué comments. "It all brews up like an ejaculation," the teenage Kenneth Horne fan smirks of his art. "One of my favourite Cliff Richard records…" 
"I'm Still Standing", the swaggering 1983 comeback hit, is the first music he plays. 1970's "Your Song", with its Gershwinesque craft and self-reflexive conceits, gave him something to come back to. But the performance of the night is The Diving Board's "Home Again", a bittersweet song with elements of an exotic adventure yarn - typical Taupin - which the student choir and brass from the Royal Academy of Music where Elton once studied help him build to a thrilling finish.
As make-up men redust his face in the ad breaks, Elton plays piano ranging almost subconsciously through his influences, from classical music to the blues. The other The Diving Board song he attempts, "Mexican Vacation", proves equally revealing. The unfamiliar song runs aground three times, the tempo stubbornly straying. Cries of support from fans unused to seeing such imperfection are ignored, as a fourth attempt staggers across the line. But O'Leary is summoned, and the song summarily junked. Elton equated professionalism with "conscience" earlier, and getting through isn't good enough.
The mood is relieved by Rod Stewart, fresh off the plane from LA to mercilessly rib his delighted old pal. They finish by duetting on "Sad Songs Say So Much", as the years roll away from another pair of old showbiz troupers at the Palladium.
Join our new commenting forum
Join thought-provoking conversations, follow other Independent readers and see their replies