Music review: Two Door Cinema Club, Alexandra Palace, London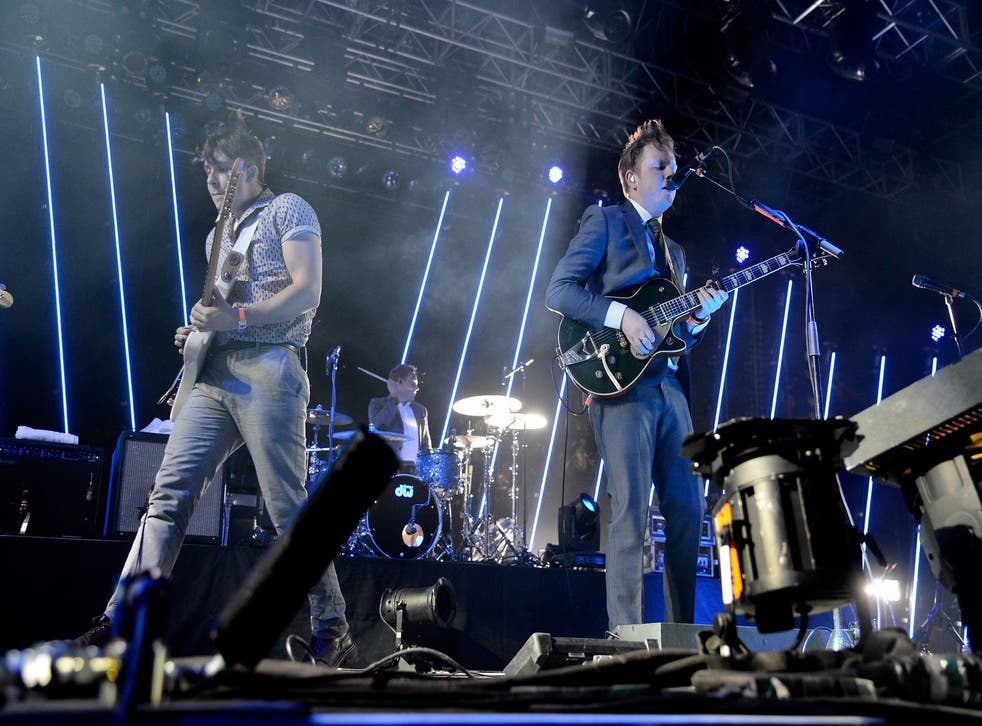 Two Door Cinema Club are one of those bands that make you wonder what the point is. Not in a the-end-is-upon-us sort of way (there's very little apocalyptic about this lovely little Northern Irish troupe) but in that, if this is the band that makes it, this is the band that gets massive, this is what people want, then... what do music journalists know about anything? Why bother?
For they're the sort of outfit hacks love to sneer at: softly-spoken, sweet and undeniably generic. But people love them. And they are huge.
They were already big enough, too big for Brixton Academy, two years ago, and now they're spilling out of Ally Pally with a laser show to fit. How has this happened? On tonight's performance, endearing as it is, it's hard to figure out.
Earlier material like the bubbly, puppyishly tropical Foals-lite "Something Good Can Work" and "Undercover Martyn" feels odd in such a venue. The stage-set, designed to look like the reflector of a lighthouse, a nod to their second album 'Beacon', feels oddly large for them, like watching a small child totter around in their parent's shoes. Newer tracks like pulsing opener "Sleep Alone" have a more grown-up feel, sounding more mature too often seems to mean nothing more than sounding a bit more like U2; there's not a lot in the way of either originality or individuality here.
What there is, though, and what makes them so beloved to the kids, teenagers and middle-aged people crammed into Ally Pally and shrieking with delight, is emotional connection. They throw themselves into every minute, and singer Alex Trimble's plaintive, sweet voice has a thoughtful, youthful quality that give his lyrics of the paranoias and pains of twentysomething emotional life an arresting quality beyond the sum of their parts.
Even though the likes of the lean, ever-so-slightly edgy cookie-cutter indie rock of "Someday" feels as predictable as the inevitable balloon drop, you can't deny that the stripped-back, slowly building version of "What You Know" that closes the show feels like a moment for this little band made good. Why them and not any number of others? Who can say, but it couldn't have happened to a nicer bunch of boys. Let's just hope someday they use the platform of their success to do something a bit more surprising.
Join our new commenting forum
Join thought-provoking conversations, follow other Independent readers and see their replies