The Independent's journalism is supported by our readers. When you purchase through links on our site, we may earn commission.
Nuuk Nordisk Kulturfestival review: One of the world's most outer-edges music festivals
Hip hop, cosy bar jams and sunset helicopter rides all feature in a memorable week in the peaceful, crystalline beauty of Greenland
Kit Macdonald
Saturday 16 December 2017 13:13 Comments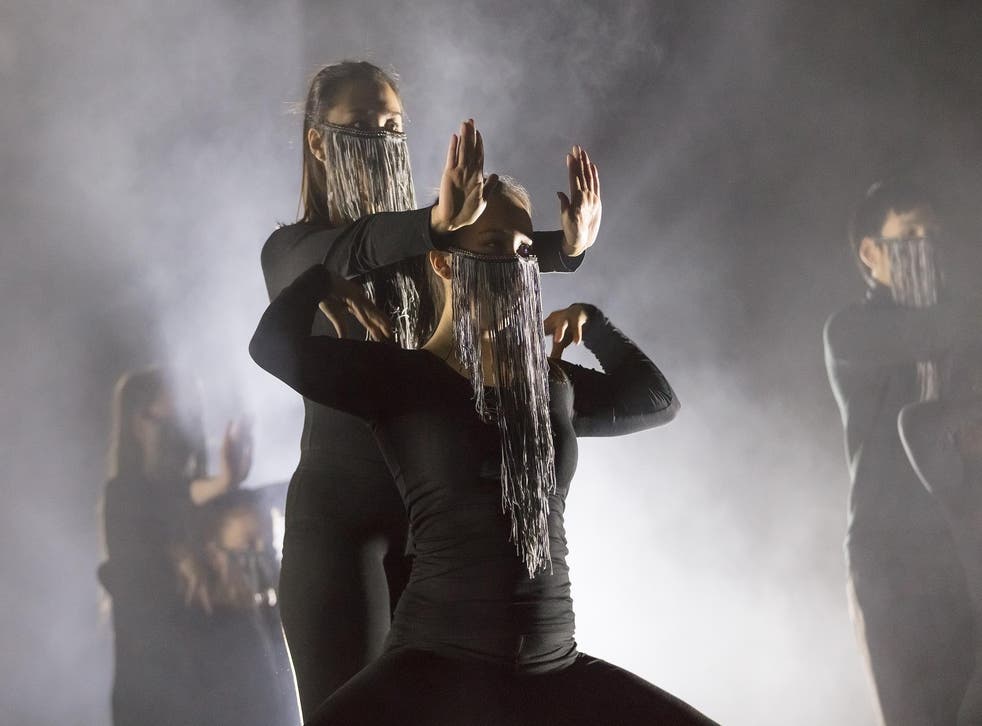 "There's a music festival in Greenland? I didn't even know there were people in Greenland."
Although this thankfully wasn't exactly a typical response among my friends in the weeks before I headed to Nuuk in mid-October, it also wasn't a unique one. On the face of it, festivals don't come much more outer-edges than Nuuk Nordisk Kulturfestival, a bi-annual event inaugurated in 2015 that brought together over 200 artists of Nordic origin over seven mid-autumn days in a city that, with a population of 17,000, is Greenland's largest by a factor of more than three.
In reality, after the admittedly lengthy process that is getting there (you have to fly from Copenhagen to Kangerlussuaq, a former US military base in the south and then wait for a commuter plane little bigger than a smart car to take you north to the capital), Nuuk is a very hospitable and pleasant place with enough souvenir shops, taxis and late-night takeaways to put even the most conservative of visitors at ease.
The second edition of Nuuk Nordisk took place over a leisurely week in 20 venues around the city, and incorporated theatre, performance art, film screenings, workshops and storytelling alongside a large music programme. Pre-festival conversations with my sole Greenlandic friend had prepared me for a city currently fixated on hip hop and EDM.
Given the low temperatures it was cheering that a cluster of the venues could be found within slipping distance of each other just off Aqqusinersuaq. One of these, a bar called Takuss (below) hosted a nightly residency from the Greenlandic/Danish/American folk/country/jazz collective Nive and the Deer Children, and the warm, effortless musicality of the various impromptu collaborations they rustled up (their jams with a sparky local rapper named Creature particularly caught my attention) became as much a refuge from the elements as the cosy, wood-panelled environment of Takuss itself.
My connection with Nive and the Deer Children (above) had originally derived from making friends with them on the flight from Copenhagen, and at a festival with a communal dining hall and a bill crammed with unfamiliar names, meeting artists over lunch, on a bus, or wherever, became a key way of shaping one's schedule.
So it was that I found myself wrapping up and making for the relatively out-of-the-way National Teatret for the spellbinding solo dance-meets-performance art of Dana Michel's "Mercurial George", and sitting at teatime on a Thursday night in Nuuk's one conventional "club", Manhattan (venue tagline: Nuuk York Nightlife), zoning out to the deeply idiosyncratic "shamanic violin" performance of the Finnish artist Tuomas Rounakari (below). The trend was taken to its natural conclusion by the Danish male-voice choir Vox Aros: I never actually saw them perform in a conventional music venue, but did catch delightful impromptu performances by them aboard a bus, in the dining hall and in Nuuk airport as I got to know them through the week.
Manhattan played host to several more of the week's best shows, most notably the extraordinary, throat-singing-based performance from the Norwegian duo Sturle Dagsland, while a few minutes' walk away was Inussivik, an implausibly large (capacity 3,500 – over a fifth of Nuuk's total population), state-of-the-art venue that also hosted a slew of Nuuk Nordisk's key performances.
Lighter or at least less wildly optimistic use of Inussivik's vast space at future editions may be advisable – I never saw the place more than a quarter full, and the atmosphere at otherwise excellent shows such as the dark electronics of the Swedish DJ/producer TMRW duly suffered.
Some performances, in particular that of the all-female Icelandic hip hop crew Reykjavíkurdætur (below), did work relatively well there, however, their intensity and the interplay between performers and a relatively healthy crowd creating an intimacy that triumphed over the venue's echoing empty spaces.
Going all the way to Greenland and only paying attention to music would, of course, be madness. Along with almost nightly aurora borealis displays, and my favourite activity of the whole week (taking dozens of identical photographs of the sunrise from my hotel room window while murmuring "what...the actual...f**k"), a couple of non-festival excursions laid on by the city's tourist board, Colourful Nuuk, were among the most memorable moments of my trip, and indeed year.
First came a helicopter ride during a sunset of such insane majesty that I'm still trying to process it now, and that was followed a couple of days later by a boat trip up the stunning Nuup Kangerlua fjord, an excursion that taught me that you haven't really got drunk on whisky until you've got drunk on whisky cooled with ice hacked off an iceberg moments previously.
"Time to go back to your own world!", our grinning bus driver bellowed, very perceptively, as we pulled up to the airport to begin our long journey back to Copenhagen, and it really did feel that way.
Greenland is by no means easy or cheap to get to right now – though efforts are being made to address that – but If you can find your way there somehow, a thriving arts scene, a delicious sense of isolation, and pristine, otherworldly beauty await.
Photographs courtesy of Serena Ho and Stine Selmer Andersen
Register for free to continue reading
Registration is a free and easy way to support our truly independent journalism
By registering, you will also enjoy limited access to Premium articles, exclusive newsletters, commenting, and virtual events with our leading journalists
Already have an account? sign in
Join our new commenting forum
Join thought-provoking conversations, follow other Independent readers and see their replies