Olympic Torch Relay Finale, Hyde Park London; Public Service Broadcasting, Bul & Gate, London
Only Dizzee Rascal can save us from this mess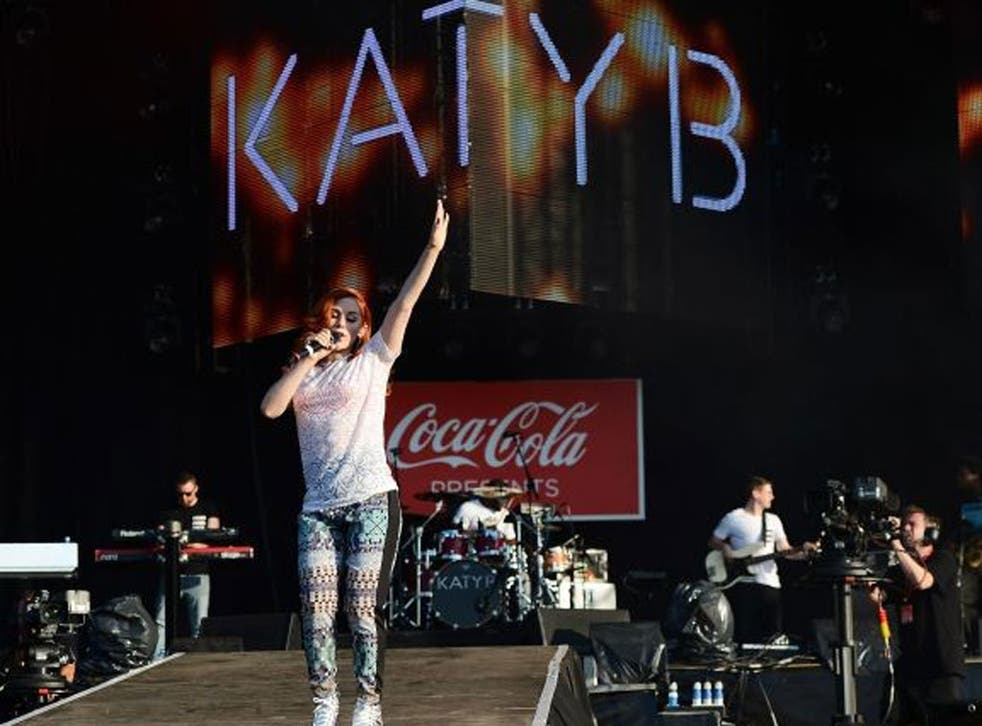 Anyone alarmed by the totalitarian flavour of the Olympic takeover of our capital – Rapier missiles on rooftops, east London on lockdown, the nation bullied into brand-protection obeisance – need only look to the origins of the modern Olympian movement for the fascism latent in its DNA. Baron de Coubertin himself – founder of the IOC – wrote a florid poem entitled "Ode To Sport", under the pseudonym "Georges Hohrod and M Eschbach", for the 1912 Olympics. In it, he scorned mankind's vain attempts to create equity and justice through social institutions, and displayed a startling fondness for eugenics in stanza VII, which begins "O Sport, you are Fecundity! You strive directly and nobly towards perfection of the race, destroying unhealthy seed and correcting the flaws which threaten its essential purity." Despite a similarity to the turgid verse of the Vogons in The Hitch-Hiker's Guide To The Galaxy, it won gold.
A century on, the power of nations has waned and supranational corporations are in the ascendant. Everywhere it's been on its endless relay, the Olympic torch has been preceded by trucks touting Coke, Samsung and Lloyds. Which brings us to Hyde Park, where the relay ends, but what seems like an equally interminable series of pop concerts begins.
After a succession of also-rans (You Me At Six), nobodies (Little Comets) and the odd flash of quality (Mark Ronson with Katy B), the show really begins with auditioned automata The Wanted. If there's one thing worse than The Wanted, it's The Wanted pretending to be Coldplay, which they do for a 10-minute medley. They're a big deal right now – there's an exodus of children after they've finished – but oh, how their name will haunt them when their calendars hit the remainder bins.
During the interval, I count 57 Coke logos (without the debris on the floor), and wonder how pop – how art – came to this. In music, as in sport, the tail's wagging the dog. But at least there's Dizzee Rascal. Dizzee is arguably the last working-class pop star who didn't come via Cowell or stage schools. And he is, of course, superb. It's a career-spanning set: new song "Bassline Junkie" very much in the "Bonkers" vein ("you can keep your ketamin") and "Fix Up, Look Sharp" rattles millionaires' windows in Westminster. Oh, and he's wearing a hoodie that says "DOPE" on the day several athletes got sent home for exactly that. For this alone, give him a gold.
Don't mention the war. Public Service Broadcasting mentioned it half a dozen times, but I think they got away with it. The bespectacled experimental duo of J Willgoose, Esq and Wrigglesworth have been turning heads with The War Room EP, a five-song concept piece wherein, having persuaded the BFI to grant them access to wartime propaganda films, they blend the voices of the past and the music of the present to astounding effect.
Lead track "Spitfire", for example, featuring the clipped diction of the protagonists of Leslie Howard's 1942 film The First of the Few, becomes even more powerful when you learn that Howard was killed in 1943 when his passenger plane was shot down. "London Can Take It", in which a reporter boasts of the city's resilience against the Blitz over, ironically, a propulsive Krautrock groove. Perhaps most poignantly, "Waltz For George" features Willgoose playing a banjolele owned by his own great-uncle George, who died, aged 26, at Dunkirk.
In their love of history, and their understanding of the dignity of the wartime generation, they remind me of British Sea Power, although Stereolab are closer sonically. PSB are progressive without the florid ornamentation of Prog, dense and complex with not a semiquaver wasted. It's an industrious, diligent sound, and, in the flesh, surprisingly danceable: slamming chemical beats accompanied by old cine footage, providing a peculiar opportunity to party to Pathe news.
Critic's Choice
Antony Hegarty curates Meltdown at London's South Bank Centre, with Planningtorock (Wed), Diamanda Galas (Wed), Selda (Thu), Laurie Anderson (Fri) and CocoRosie (Sat). Also, the punk-based Rebellion Festival features Public Image Ltd, Bow Wow Wow, Rancid, Buzzcocks and Stiff Little Fingers at Blackpool's Winter Gardens, (Thu to Sun).
Join our new commenting forum
Join thought-provoking conversations, follow other Independent readers and see their replies