Ortigia Sound System festival review
Erlend​ Øye, Bad Gyal and Omar Souleyman take centre stage in a beautiful corner of Sicily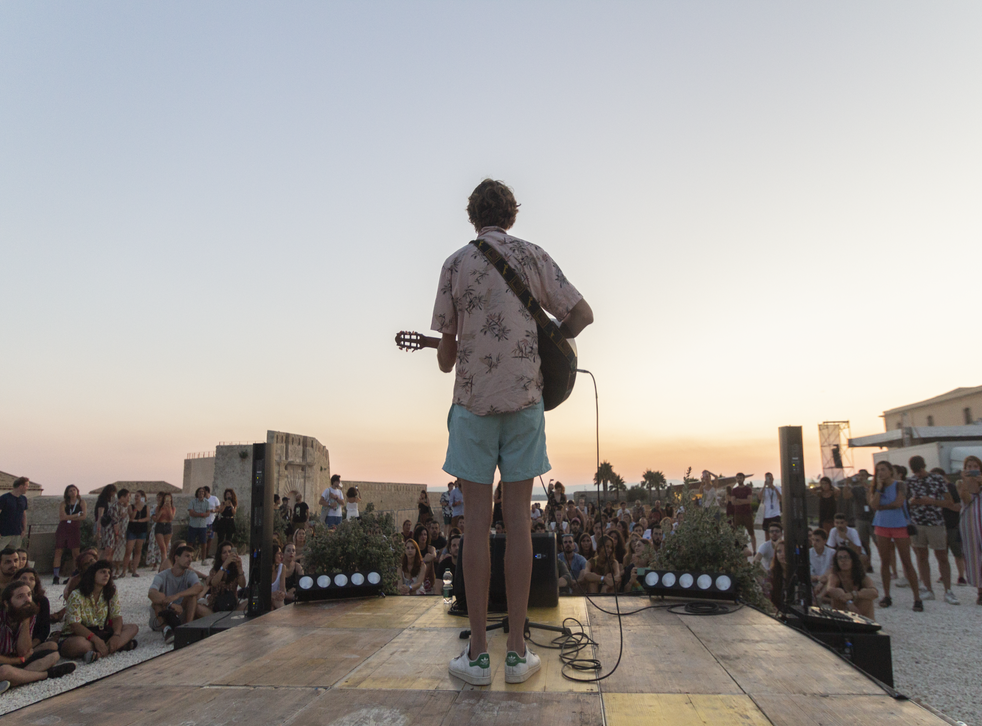 Ortigia is a small island first settled by the ancient Greeks that forms the old-town part of the city of Syracusa in Sicily's southeast. Although you can walk over either of the two bridges that link Ortigia to the rest of Syracusa in seconds, the general consensus at Ortiga Sound System festival is that there is little reason to: "All the good stuff about Syracusa is on Ortigia," is the usual line from locals.
The free pass this gave to attendees of OSS at this year's event, to stick pretty much solely to a gorgeous island you can walk across on foot in 20 minutes or so, added much to the festival's atmosphere. It was common to bump into the same people on Ortigia's streets several times in a day, making it easy to strike up a rapport with the people you'd see at the main festival events later on.
Along with the quayside bar used for the Stump Valley party several grand old buildings were pressed into action as venues, most notably Antico Mercato, a beautiful open quadrangle building that hosted a jazz-leaning lineup on Thursday night featuring Kamaal Williams, Jimothy Lacoste (above) and the excellent Portuguese DJ Mafalda, who co-runs the Melodies International label with Floating Points.
The jewel in the crown of OSS's venues, however, was Maniace Ortigia, a remarkably beautiful castle/citadel on the outermost point of Ortigia's west-facing promontory. This was the main night venue for the festival and Friday lineup there opened with the first of a few pleasant surprises in the carbonated trap/reggaeton of Barcelona's Bad Gyal.
Saturday evening found James Holden & The Animal Spirits (above) and then Omar Souleyman playing to giddy, packed-out crowds. Both are familiar names on festival lineups on mainland Europe and beyond, but are certainly not the kind of act you'd expect to see playing in Sicily, and the extra charge of excitement that lent to the atmosphere was palpable. On Sunday evening three Neapolitan acts – Mystic Jungle, Filippo Zenna and Nu Guinea – made up the bill at Maniace, with the latter perfectly channelling the boogie-house vibe of their Nuova Napoli LP.
​Boat parties were a strong aspect of the five-day programme, including a set from Seoul's C'est Qui, who pumped out New Order, Dead Or Alive, Octave One and the like as we made our way around Ortigia's sheltered bay. Ortigia Sound System is a tastefully programmed, friendly festival in about as perfect a setting as you could ask for, and as such comes highly recommended.
Photographs: Sasha Taormina, Sara Sani, Jon Bronxl, Glauco Canalis
Join our new commenting forum
Join thought-provoking conversations, follow other Independent readers and see their replies