Paul Weller review, On Sunset: The Changingman strikes again
Weller's 15th album brilliantly merges this new interest in the avant garde with his ever-changing future soul mood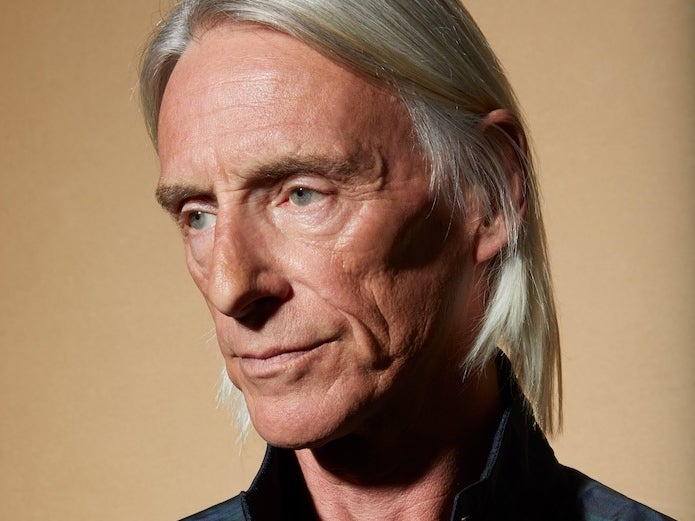 There was never any real danger that True Meanings, 2018's stripped-back album of pastoral folk and soul, signalled Paul Weller giving up the creative chase and coasting out the remainder of his career in the over-crowded rock retirement home, Dunbothrin'. Since 2008's 22 Dreams, he's set a new standard for rock legends of a certain age, experimenting with psychedelia, krautrock and neo-soul on arguably the most inspired albums of his career, as attuned to the zeitgeist as he was during new wave and Britpop.
Following an EP of musique concrete compositions in January, Weller's fifteenth album brilliantly merges this new interest in the avant garde with his ever-changing future soul moods. Take "Mirror Ball", as indebted to The Beatles "Revolution 9" as "Start" was to "Taxman", augmenting a sci-fi soul ballad with celestial echoes, Snoop Dogg synths, glitch disco choruses and interstellar radar noise. Or "Earth Beat", which finds R&B artist Col3trane drifting out of a miasma of futuristic funk.
When Weller turns this ultra-modern filter to classic soul, funk and lounge, sometimes accompanied by his old Style Council mucker Mick Talbot on the Hammond organ, it's with a mixture of personal reflection and political resignation. He'll make his peace with mortality on "Old Father Tyme", count his many blessings on "Village" and lose himself in heat-haze memories of 1970s LA on "Sunset", a mirage of Steely Dan. Then he'll helplessly decry consumerism like a Bezos-bashing Bacharach on "More", or use the grandiose ballroom glide of "Rockets" to lament our immutable power structures after 40 years on the barricades: "The institution's old but still in control…all the wealth is hidden."
No matter how sepia, settled or bowed the tone, On Sunset remains sonically voracious, Weller still challenging himself to make the greatest, most adventurous music of his life. The Changingman strikes again.
Join our commenting forum
Join thought-provoking conversations, follow other Independent readers and see their replies