Pearl Jam review, Gigaton: Eddie Vedder's surly pessimism mixes with beautiful uncertainty
The band seem guided more by instinct than any sense of formula, but there are some superb embellishments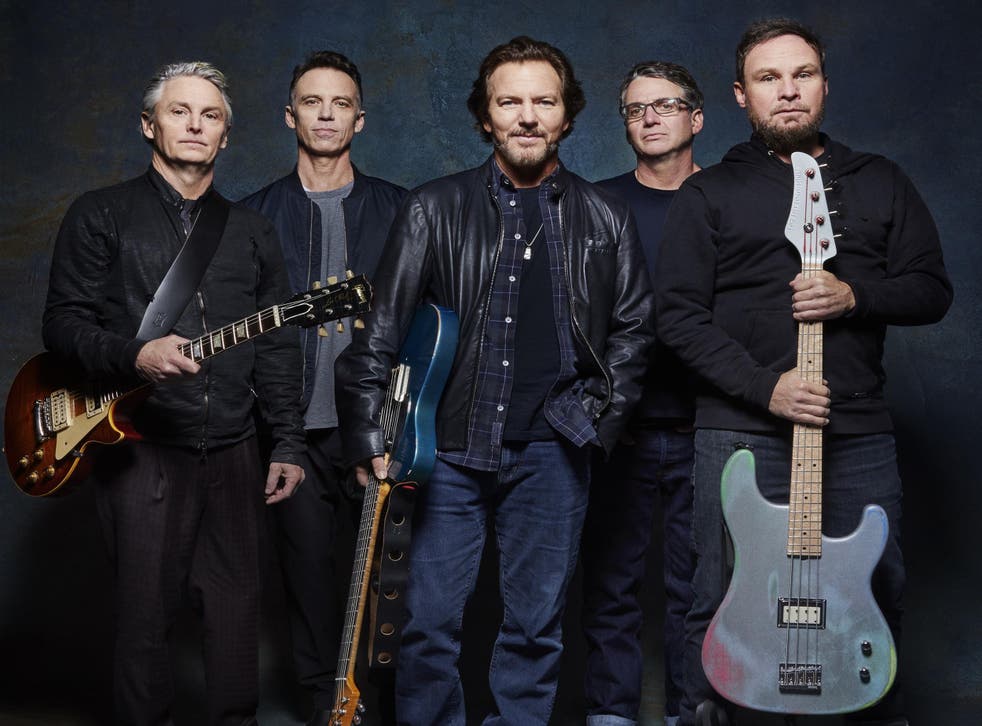 The cover of Pearl Jam's new album is an image of a melting glacier, in front of which a lone bird flies – whether it's away or towards the impending disaster is uncertain. Environmental issues have been a recurring motif in the rock band's canon, but as humanity retreats amid the coronavirus outbreak, Pearl Jam's surly pessimism feels eerily prescient.
Gigaton, their 11th record and the first since 2013's Grammy Award-winning Lightning Bolt, alternates between frontman Eddie Vedder's concerns about time (and how much we have left) and a tone that strikes largely as: "Are we there yet?"
Single "Dance of the Clairvoyants" is one of their best, the instrumentation tense as a coiled spring – jagged post-punk guitar riffs and a funky bassline – while Vedder snaps and snarls: "When every tomorrow/ Is the same as before … We're stuck in our boxes/ When it's open no more." Elsewhere, "Buckle Up", is an alluring vignette of family life in which he sings in a tender, crooning sigh.
The band seem guided more by instinct than any sense of formula, but there are some superb embellishments – a fearsome guitar solo on "Take the Long Way", eerie synth ripples on "Retrograde" – that build to the surprising final track, "River Cross". Here, Vedder's energy seems to sag, as though he's come to the end of a long journey. "I want this dream to last forever," he wheezes over the pump of an organ. "Let it be a lie that all futures die." The orchestration peters to a single shimmering line, beautiful but uncertain.
Register for free to continue reading
Registration is a free and easy way to support our truly independent journalism
By registering, you will also enjoy limited access to Premium articles, exclusive newsletters, commenting, and virtual events with our leading journalists
Already have an account? sign in
Register for free to continue reading
Registration is a free and easy way to support our truly independent journalism
By registering, you will also enjoy limited access to Premium articles, exclusive newsletters, commenting, and virtual events with our leading journalists
Already have an account? sign in
Join our new commenting forum
Join thought-provoking conversations, follow other Independent readers and see their replies