Album reviews: Aurora – A Different Kind of Human, and Perry Farrell – Kind Heaven
Aurora's conceptual album about the ecological crisis has vocal techniques you don't expect to find on a pop album, while Perry Farrell proves he still has plenty of fire in his belly on his first solo record in almost 20 years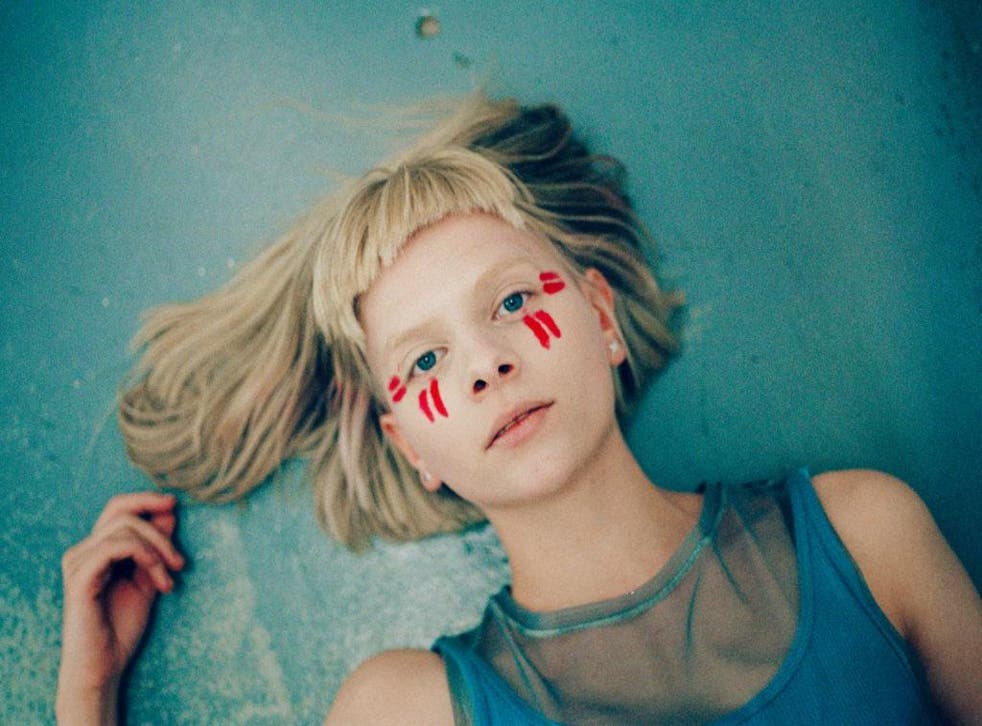 Aurora, A Different Kind of Human (Step II)
★★★☆☆
Aurora, the 22-year-old Norwegian pop star who's racked up 200 million streams, made her name doing the John Lewis Christmas advert in 2015. Her version of Oasis's "Half the World Away" was pretty, but insipid, and much of what she has released since – her 2016 debut, and last year's Infections of a Different Kind (Step 1), the first of a two-part second album – has shown her to be a far more intriguing art-pop musician.
This second part, the 11-song A Different Kind of Human (Step II), takes her ambitions even higher. It's a conceptual album about the ecological crisis, and the lyrics – "When the last tree has fallen and the rivers are poisoned/ You cannot eat money, oh no" ("The Seed") and "You're hunting for love, killing for pleasure/ Lost in a concrete jungle" ("Animal") – take aim at society's self-centred, capitalistic apathy. Not that you'd know it from the jubilant electro-pop vibe.
Aurora wanted this release to be more "explosive and noisy" than anything she'd released before, and opener "The River" succeeds in that, building circling synths and ethereal vocals to a crescendo that's pure euphoria. It's followed by another of the album's strongest tracks, the equally upbeat single "Animal".
There's a focus on tribal percussion and a multitude of vocal techniques you don't expect on a pop album: folky vocables, angular melodies, overdubbing, a male choir. This is more enthralling on some tracks than others. The over-long cinematic "Soulless Creatures" needs visuals, while "In Bottles" takes an ingenious swerve from ominous bass, drumming and humming into a driving breakbeat and sweeping melodramatic melody that has the feel of Ray of Light-era Madonna. The rhythmic "Apple Tree" is just as compelling, all syncopated bass line, staccato vocals and cross rhythms.
A Different Kind of Human is packed with musical ideas, and it's a whole world away from Aurora's John Lewis hit. Elisa Bray
Perry Farrell, Kind Heaven
★★★★☆
For Perry Farrell fans, the mere fact that he's releasing his first solo album in almost two decades should be enough to generate excitement. But the former Jane's Addiction and Porno for Pyros frontman, who excels at the kind of psychedelic punk rock pioneered by Iggy Pop and David Bowie, clearly thinks that's not enough. Not only does Kind Heaven feature an "orchestra" of musicians including Taylor Hawkins (Foo Fighters), Elliot Easton (The Cars) and Dhani Harrison, it's also accompanied by the launch of an eccentric-sounding theme park in Las Vegas under the same name.
Fans will have to put this vision of "a dynamic world… offering the best of southeast Asian culture, music, food… exoticism and spiritual enlightenment" to one side in order to appreciate Farrell's album, which is really very good. Kind Heaven opens on the Sixties-influenced "(red, white and blue) Cheerfulness", with bounding rhythms and Farrell's barking, Paul McCartney-like delivery (think "Back in the USSR"). This quickly veers into the industrial squall and distorted vocals of "Pirate Punk Politician", which envisages Donald Trump as a would-be anti-Christ.
The 35 best debut albums of all time

Show all 35
The venerable Tony Visconti (David Bowie, Iggy Pop, Thin Lizzy) achieves on co-production what he did for The Damned with their 2018 record, Evil Spirits: weaving together elements of goth rock, electronic and orchestral arrangements for something that manages to feel eclectic, but cohesive.
"Machine Girl" is a standout, and while the refrain "keep talking, sex talking" can't help but remind the listener of another, more regrettable McCartney song ("Fuh You" from his own latest solo effort Egypt Station), Farrell's croons and the driving rhythm are convincing enough. Kind Heaven is an ambitious, engaging record by an artist who clearly still has plenty of fire in his belly. Roisin O'Connor
Join our new commenting forum
Join thought-provoking conversations, follow other Independent readers and see their replies