Pharoahe Monch, Jazz Café, London, review: He's in the upper echelons of the hip hop scene
New Yorker Pharoahe Monch performed a hip hop-infused medley of David Bowie's 'Let's Dance', Prince's 'Kiss' and Wham's 'Everything She Wants' in honour of legends lost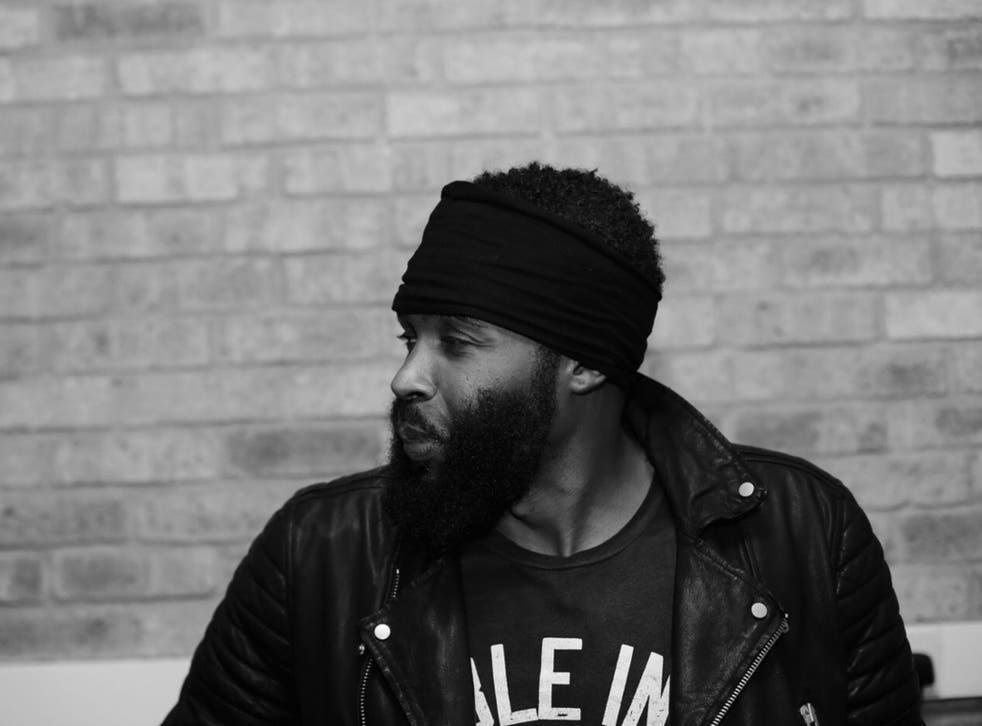 I'm not sure if it's just me or whether it's a general reflection of today, but there seems to be an increased interest (and ultimately somewhat of a resurgence) in old-school hip hop. Perhaps this was born from 2015's biopic Straight Outta Compton which documented the rise and subsequent fall of hip hop collective N.W.A or Netflix's new-found intrigue in the origins of hip hop with The Get Down – a fictional take on the birth of hip hop – and Hip-Hop Evolution, a documentary series uncovering and delving into the much-celebrated, oft-maligned subculture.
Either way, to have the origins of hip hop on the cultural news agenda is a good thing, nowhere more so evident than at Camden's Jazz Café. The north London venue played host – for the 13th time – to Troy Donald Jamerson, better known as Pharoahe Monch, a stalwart of the hip hop scene. The New York native took to stage a man very much comfortable in his environment, he was happy to be there and in turn, the crowd was more than reciprocal, "How y'all feel man" he says, smiling, already knowing the response as DJ Boogie Blind provides a soundtrack that sets the scene for the night. Jumping straight into "Assassins", a track from W.A.R, before following up with adrenaline-fuelled favourite and Training Day soundtrack title "Fuck You", the precedence was certainly set for the rest of the night; rarely does angst and anger translate into such a positive, contagious feeling, but that's hip hop for you.
"Damage", "Agent Orange" (which drew one of the biggest cheers of the night), "Free" and "Apache" all followed as Monch got into the rhythm, articulately and powerfully rapping his points to an audience fuelled with a mixture of agreement, adulation and hype. However, it was when Monch took to the mic to address 2016 and the legends lost that the gig was lifted to the next level; a hip hop-infused medley of David Bowie's "Let's Dance", Prince's "Kiss" and Wham's "Everything She Wants" set the scene for one of the better hip hop singalongs.
The night continued in the same vein and the audience got louder and more energetic as tracks including "Show No Mercy", "My Life", "Right Here" and the infamous "Simon Says" followed.
Originally part of rap duo Organized Konfusion in the Nineties, Monch saw critical acclaim releasing three hugely successful albums including Stress: The Extinction Agenda, with one of the better tracks "Bring It On" used to close the night.
His latest album PTSD: Post Traumatic Stress Disorder tackles the ever prevalent issue of gun violence in America, where he articulately and passionate expresses his deep-rooted frustration with the subject. This is Monch all over; his powerful lyrical content, paired with rhythmic flows and near perfect delivery, truly places Monch in the upper echelons of the hip hop scene.
Register for free to continue reading
Registration is a free and easy way to support our truly independent journalism
By registering, you will also enjoy limited access to Premium articles, exclusive newsletters, commenting, and virtual events with our leading journalists
Already have an account? sign in
Register for free to continue reading
Registration is a free and easy way to support our truly independent journalism
By registering, you will also enjoy limited access to Premium articles, exclusive newsletters, commenting, and virtual events with our leading journalists
Already have an account? sign in
Join our new commenting forum
Join thought-provoking conversations, follow other Independent readers and see their replies