Pitchfork Festival review, Paris: Bon Iver's set attracts a full-on PDA session
Curators are clearly determined to appear avant-garde, as even the headliners stand out from the mainstream festival crowd
Roisin O'Connor
Music Correspondent
Monday 05 November 2018 17:58 Comments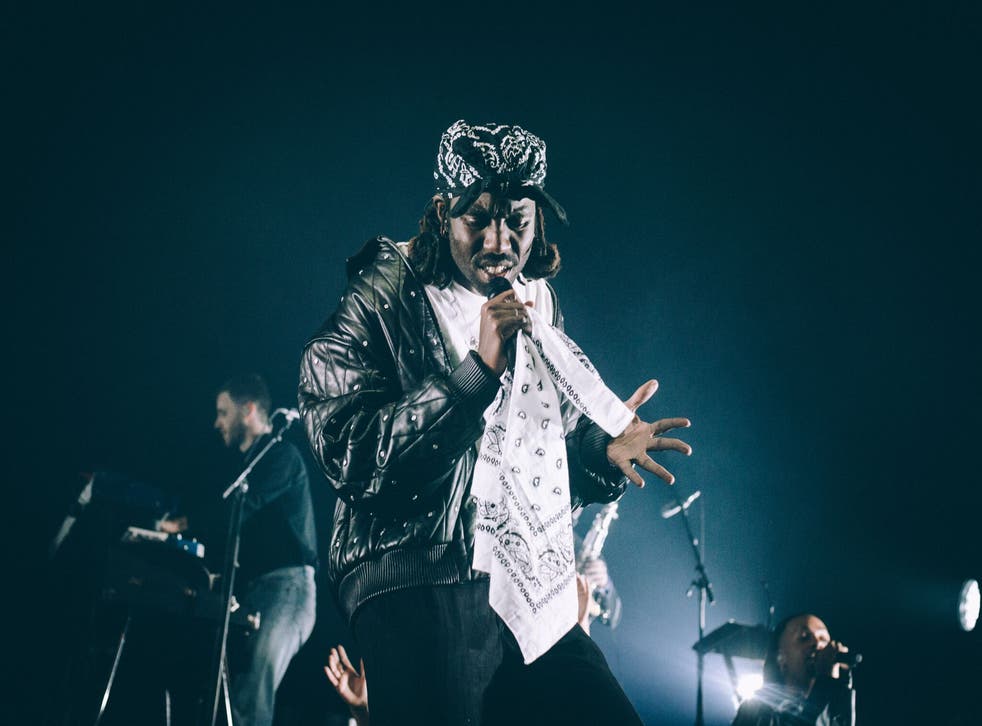 It might seem odd to want to spend your weekend in Paris at a former abattoir, but then not all former abattoirs are host to Pitchfork's annual music festival.
Taking place at La Grande Halle de la Villette, Pitchfork Paris still attracts exclamations as first-timers wander around the vast indoor space. "It's not really a 'proper' music festival, is it?" one English attendee says of the venue's two stages, set at either end of the venue. And it is rather comical, the way festival goers trundle, herd-like, from one stage to the other as each act begins or closes their set.
One of Pitchfork Paris's main draws is the balance it achieves between bigger, yet still relatively avant-garde names, and newer faces. You can watch the outrageously cheesy electro-funk of Canadian duo Chromeo (yes, they're still going), the cynicism of Will Toledo's Seattle-based band Car Seat Headrest, and the raw, furious energy of London-based punk rockers Dream Wife, all within the space of a few short hours.
Musical polymath Blood Orange (Dev Hynes) and his band arrive onstage bathed in a deep, fiery glow from the stage lights. "You can groove to this one," he half-demands for "Out of Your League", the track he wrote with The Internet's Steve Lacey for his latest album, Negro Swan. His songs may tackle serious issues like bigotry, isolation, loneliness and childhood trauma, but the instrumentation and ultimate message of the music is one of hope and community. It helps that Hynes has assembled a truly gifted group of artists who seem able to read one another's minds on stage; he and saxophonist Jason Arce have a particularly good chemistry during an extended jam session on "EVP", the centrepiece from his 2016 album Freetown Sound.
A mostly French crowd stares blankly as CHVRCHES frontwoman Laura Mayberry chatters away in a thick Scottish accent about how she doesn't usually drink before a show – but did this evening because the band are celebrating Iain Cook's birthday. The audience becomes livelier during performances of "Graffiti" and "Miracle" from their third album Love is Dead, which was released this year: CHVRCHES have nailed their particular brand of glimmering, anthemic synth pop, even if it does begin to feel a little same-y as the set goes on.
Bon Iver's set on the Saturday evening is a cue for the many, many couples in attendance to engage in a full-on PDA session. "I feel attacked," a (single) friend comments, as he is shouldered to one side by a particularly aggressive pair. The band themselves are on sublime form on a stage framed with icicles to dramatic effect, and it suits Bon Iver's whispery, cool sound perfectly. "666 ʇ" from their 2016 album 22, a Million is bewitching live and packed with effects that magnify the intimacy of Justin Vernon's lyrics.
The Parisians may complain about the number of English audience members in attendance, and the Brits may feel bewildered by the unique layout and approach of the festival, but Pitchfork Paris remains a small, beautiful gem of a music event that is clearly still intent on standing out from the crowd.
Register for free to continue reading
Registration is a free and easy way to support our truly independent journalism
By registering, you will also enjoy limited access to Premium articles, exclusive newsletters, commenting, and virtual events with our leading journalists
Already have an account? sign in
Join our new commenting forum
Join thought-provoking conversations, follow other Independent readers and see their replies