Richard Ashcroft, Natural Rebel album review: Former Verve frontman's latest solo record fails to put up a fight
For a 10-track album, it feels hideously overindulgent – only two songs fall under the four-minute mark, and those still feel drawn out by plodding, bog-standard riffs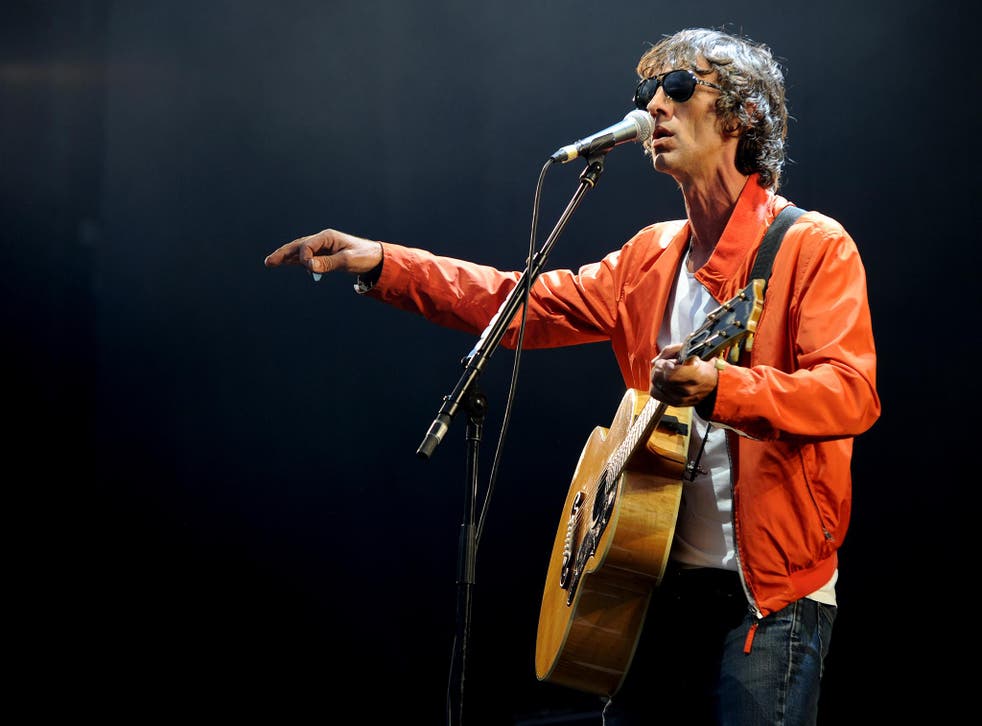 There are enough exciting young rock bands around to assure you the genre is in rude health. Unfortunately, that seems to have given the old guard an excuse to put their feet up.
Richard Ashcroft is following the Gallagher brothers' solo efforts of 2017 with his own album, Natural Rebel. It's the former Verve frontman's followup to his 2016 comeback record These People, which saw him tackle everything from war and revolution to internet trolls. Natural Rebel, sadly, is paint-by-numbers singer-songwriting. For a 10-track album, it feels hideously overindulgent – only two songs fall under the four-minute mark, and those still feel drawn out by plodding, bog-standard riffs.
Opener "All My Dreams" starts out nicely but bloats into an overlong jamfest. "Birds Fly", meanwhile, features a pleasingly Americana-influenced turn on the guitar until you realise Ashcroft's vocal hook recalls, bizarrely, Cyndi Lauper's "Girls Just Want To Have Fun". "Surprised by the Joy" could be Ashcroft admiring the view from his retirement home: "I'm surprised I'm alive, I guess," he ponders, against a twee strings section that would sound more at home on a Rod Stewart record (the strings come back with a vengeance on "That's When I Feel It").
Last year was the 20th anniversary of The Verve's celebrated third album Urban Hymns. Listening back to those songs, you still get a thrill, thanks not only to the lyrics and the cinematic, sweeping instrumentation but also to Ashcroft's unmistakable voice. By contrast, on Natural Rebel, you get no sense of who he is. If anything, it's as though he's parodying every rock star over 50, whether it's Sir Rod, Elvis Costello ("That's How Strong") or Noel Gallagher ("We All Bleed").
The album highlight, aside from one brief moment of hope on the hip-swinging riff for "Born to be Strangers" (quashed when Ashcroft opens his mouth), is the last song: "Money Money". Ashcroft rails against materialism, apparently manages to get his guitar off the ground, and finds a new energy, like he's determined to compete with the younger blood on the scene.
Support free-thinking journalism and attend Independent events
But by that point it's too late, and you feel as though you've been tricked: "Money Money" isn't worth the jaw-clenching 40 minutes, six seconds it takes to get there. Maybe Ashcroft has, in some ways justifiably, reached a point where he feels he doesn't have to prove himself anymore. For all his "Natural Rebel" bluster, this album doesn't put up much of a fight.
Join our new commenting forum
Join thought-provoking conversations, follow other Independent readers and see their replies