Robert Plant and the Sensational Space Shifters review, Royal Albert Hall, London: Exceptional
Led Zeppelin frontman delights with folk and traditional tunes and rock classics, and there was a surprise appearance from Chrissie Hynde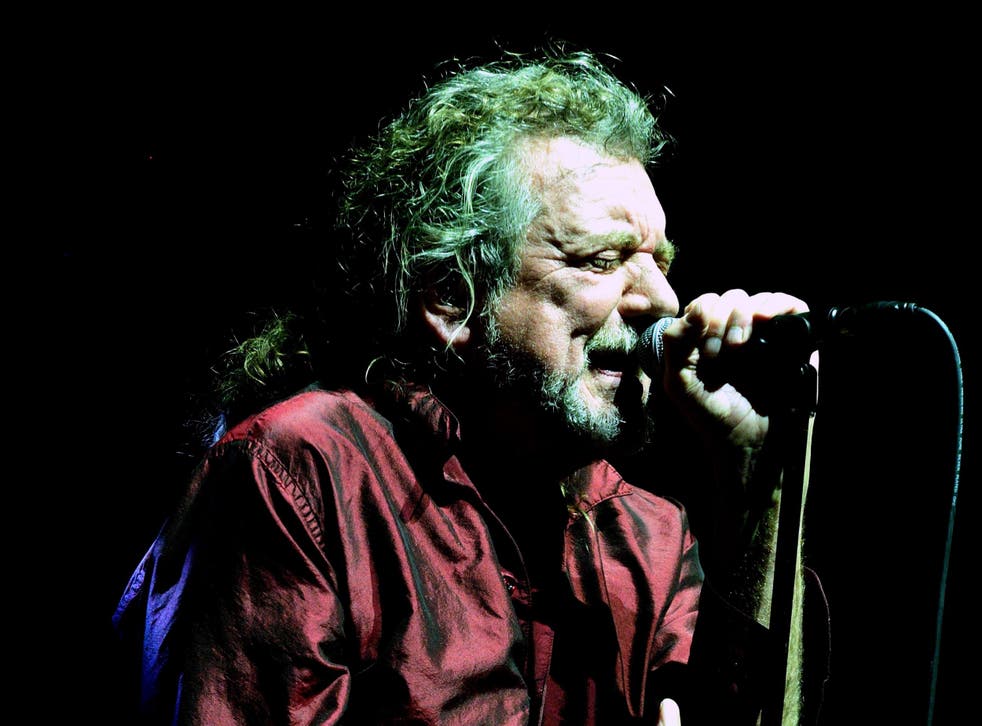 The majestic setting of the Royal Albert Hall, packed to the rafters, saw an exceptional performance by Robert Plant in fine voice.
Band members Liam Tyson (formerly of Cast) and Justin Adams were both capable of delivering the required virtuoso guitar, and support act Seth Lakeman also provides fiddle for the headliner.
Incense filled the air as Plant opened gently with tracks from new album Carry Fire with its Moroccan Joujouka tribal sound.
They led on folk and traditional tunes such as Richard Thompson's "House of Cards", "Gallows Pole" and Joan Baez's "Babe, I'm Gonna Leave You", with energy rising through "Little Maggie", "Freewheelin' In My Mind (I'm Fixin' To Die)", then culminating with Led Zeppelin's "Misty Mountain Hop".
Fans were ecstatic to hear Zep's "What Is And What Should Never Be" loud and heavy fused with teasing strains of "Whole Lotta Love" – complete with psychedelic light show .
Surprise guest Chrissie Hynde duetted on "Bluebirds Over the Mountain", and she went on to perform the Pretenders' Christmas song "2,000 Miles" for a very seasonal finish to a most memorable evening.
Finally "Whole Lotta Love" exploded in a wall of sound proving Robert Plant can still deliver. Big time.
Register for free to continue reading
Registration is a free and easy way to support our truly independent journalism
By registering, you will also enjoy limited access to Premium articles, exclusive newsletters, commenting, and virtual events with our leading journalists
Already have an account? sign in
Join our new commenting forum
Join thought-provoking conversations, follow other Independent readers and see their replies