Royal Blood play a thrilling show at a difficult venue - gig review
Rock duo bulk out their show with backing singers and manage to create an atmosphere in one of London's trickiest locations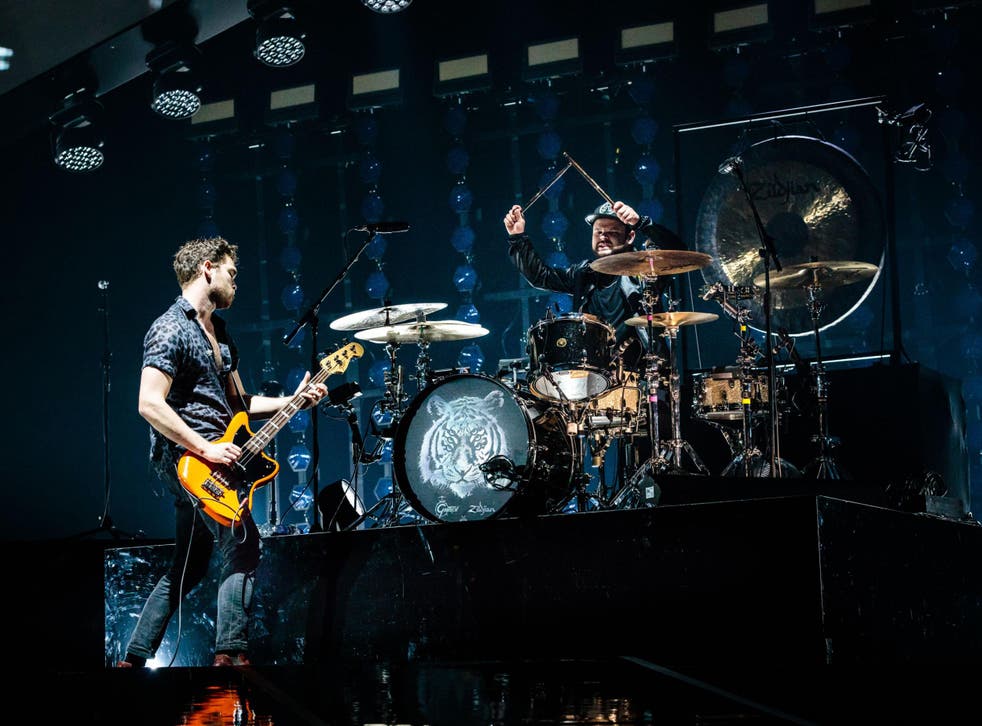 "London, how the devil are you?"
Royal Blood frontman Mike Kerr doesn't really do stage banter. Looking slightly uncomfortable at having to address 10,000 roaring fans, he offers a grateful nod to support bands Black Honey and At The Drive-In before darting back to his bass.
Derided and later ignored by many critics who felt their brand of rock was too commercial, the duo have, regardless, built a devoted fanbase who fall head over heels for their power guitar riffs and Ben Thatcher's break-neck drumming - at one point thrashing out a solo so intense you'd think his drum kit just insulted his mother.
Their second record How Did We Get So Dark?, which pipped Lorde's Melodrama to the No.1 album spot in the UK, saw the duo incorporate piano into their music for the first time, on the theatrically menacing "Hole In Your Heart".
On tracks from their self-titled debut they're a force to be reckoned with; "Come On Over" is thrilling to see live; Kerr's wails recall Queen of the Stone Age frontman Josh Homme in the best sense. And just as audience members may have wondered how they'd carry such a huge show on their own, a pair of backing singers appear on a raised stage behind them for "I Only Lie When I Love You", adding higher vocal harmonies to Kerr's rough shouts.
Alexandra Palace is a daunting prospect for any artist - its sprawling length and high ceilings make it near-on impossible to create an atmosphere for anyone beyond the first 500 people. Yet somehow the rock duo put on a show that has few lulls, and many, many high points.
Join our new commenting forum
Join thought-provoking conversations, follow other Independent readers and see their replies