Shania Twain review, O2 Arena London: Country-pop queen has still got it
Country-pop star is still a riot live, even if her London show does have a sense of chaos about it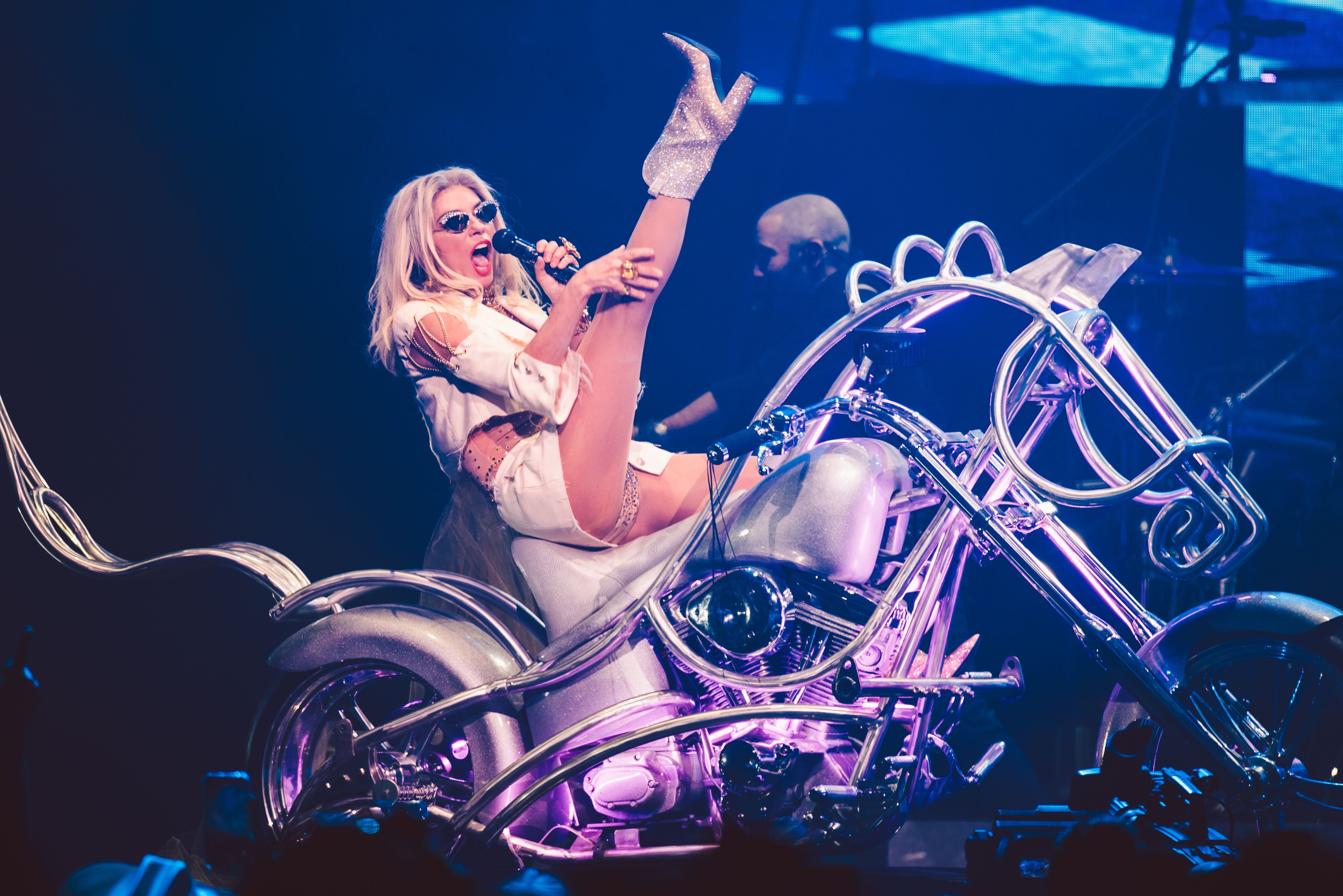 It's been six years since Canadian country-pop queen Shania Twain strode back into our lives with her 2017 comeback record, Now. Today, she feels almost as ubiquitous as she did during her Nineties heyday, capable of thrilling with just a few signature notes on the guitar and a sly: "Let's go, girls."
So the sense of anticipation going into her Queen of Me tour, where she's been promoting her new album of the same name, is high. Twain is, at her best, a master entertainer who knows precisely the level of camp, drama and leopard print required to whip her audience into a frenzy. Cowboy hats, denim and fringed shirts are everywhere.
On Saturday at the O2 Arena in London, though, something is amiss. The slightly disordered feeling begins early in her show, with Twain popping up near the middle of the venue and being dragged through the crowd on a trolley while she sings "Waking Up Dreaming". While she styles out the occasional wobble, it sets a chaotic tone that will remain for the duration of the night.
Flanked by two enthusiastic backing dancers and her band, Twain proceeds to stumble through an erratic set marred by lengthy pauses between each song. The performances are solid enough – the pop-rock twang of her 2002 single "I'm Gonna Getcha Good!" goes down a treat – but there's no clear sense of cohesion. The audience aren't worked up enough, five songs in, for the romantic lull of "You're Still the One", from her world-dominating 1997 album Come On Over.
She gets back into the country swing of things with "Any Man of Mine", which flows easily into the accusatory "Whose Bed Have Your Boots Been Under". Songs from her most recent albums, this year's Queen of Me and 2017's Now, go heavy on the self-empowerment theme. Her fans, undoubtedly up to speed on the personal issues she's endured over the past two decades – from a tumultuous divorce from first husband and former producer Matt Lange to her battle with Lyme disease – are keen to cheer her on.
Even so, it's a struggle at times. Twain suffers sound issues and is forced to ad-lib while a crew member fiddles with her in-ear monitor. She spends a good while chatting with a super fan and his mum, who she brings onstage for a singalong. Another group of fans are brought up to stand awkwardly around tables while Twain takes pictures with each of them. Audience members shuffle their feet.
None of this is to say that Twain isn't a riot as a live performer. She still embraces the zero f***s attitude that left critics of her country-pop crossover in the dust. Her "Up!" medley is inspired, successfully working in fan favourites including "Waiter! Bring Me Water!", "Nah!" and "Thank You Baby!" (exclamation marks are a common theme). She gets a kick out of the catharsis on "Pretty Liar", warning fans about expletive-filled lyrics ahead of time, and "Party For Two" brings out her support act Breland for a country-fied duet.
At the encore, she brings out the big guns: a double whammy of "That Don't Impress Me Much" and the joyous stadium rock anthem "Man! I Feel Like a Woman", which finally seem to unify the audience in pure, unadulterated enthusiasm. She's still got it. And that does impress, much.
Join our commenting forum
Join thought-provoking conversations, follow other Independent readers and see their replies