Sinkane – Dépaysé, album review: Most poppy and psychedelic work to date
The musician describes his five-piece project's new record as the story of an immigrant's journey of self-discovery in the Trump era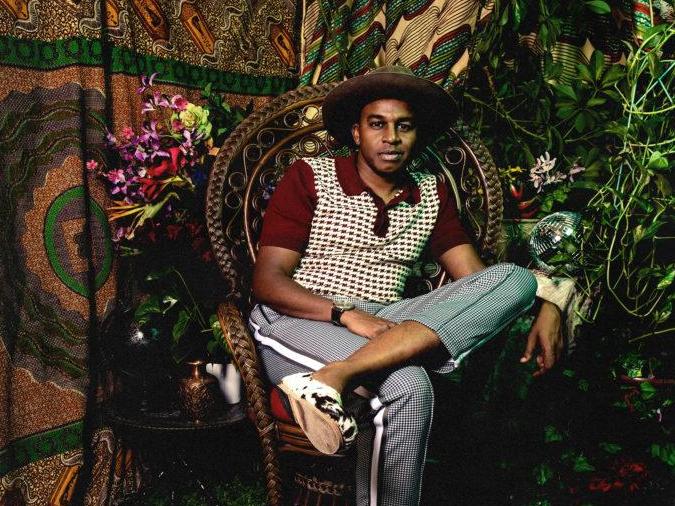 What does identity mean in 2019? It's a question Sinkane are determined to explore on their seventh album, Dépaysé.
Named after the French word for "to be removed from one's habitual surroundings", the album draws on the experiences of the band's London-born, Sudanese frontman Ahmed Gallab, who now finds himself living as an immigrant in Trump's America. It's their most poppy and psychedelic-leaning work to date, bursting with colour and fuelled by a multicultural band featuring Elenna Canlas on keys and backing vocals, and Ish Montgomery on bass.
The buoyant "Ya Sudan" pays homage to the unwavering spirit of the people who united to topple dictator Omar al-Bashir earlier this year. The pride in Gallab's heralding calls is evident, and the band sound energised and alert as they delve into a jam that sprawls across the breadth of the track. The hazy funk of the guitars and organ groove on "Be Here Now" veer into something more serious, as Gallab questions the feelings of hurt and isolation caused by hostility towards what is perceived as "different".
The 35 best debut albums of all time
Show all 35
There's a festive vibe as the album reaches its close on the reggae-influenced "Mango", on which Gallab seems to find peace among the uplifting choirs and chirpy synths. He no longer frets about what other people think. Instead, he chooses to spread his own message: that celebrating our differences can result in the most extraordinary beauty.
Join our commenting forum
Join thought-provoking conversations, follow other Independent readers and see their replies