The Sleeping Beauty review, Royal Opera House: Revival of this very human ballet has a new energy
This 19th-century classic, with its Tchaikovsky score and choreography by Marius Petipa, has become a signature work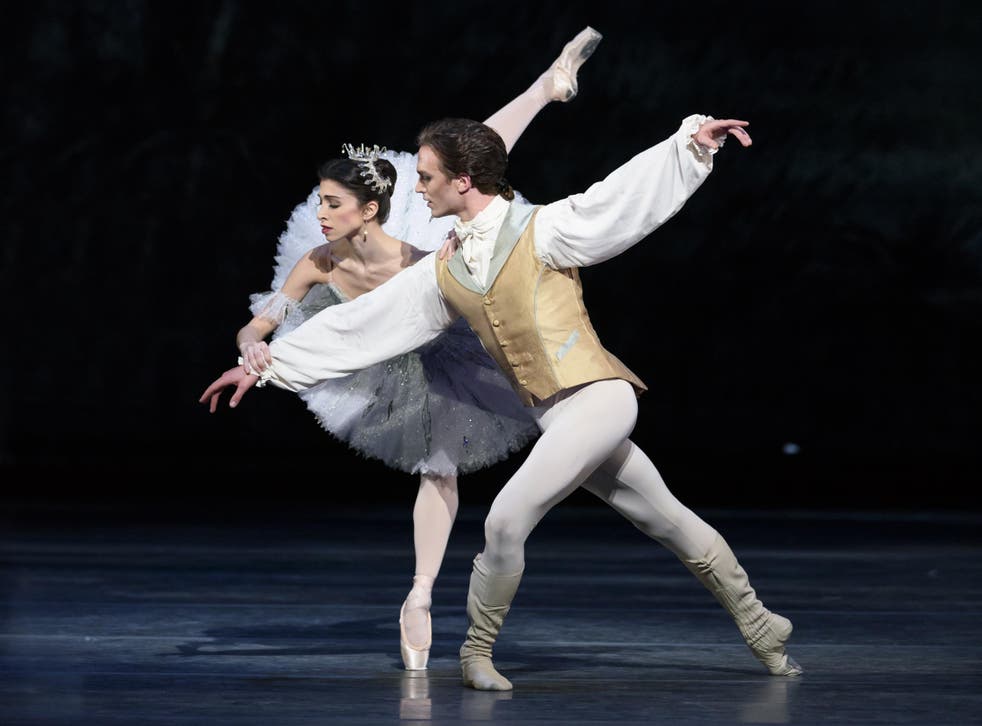 The Sleeping Beauty is a grand, formal and very human ballet. It's packed full of radiant dancing and touches of observation, often both at once. In Yasmine Naghdi and Matthew Ball, The Royal Ballet has rising stars who can do justice to both the dancing and its inner drama.
This 19th-century classic, with its Tchaikovsky score and choreography by Marius Petipa, has become a signature work for The Royal Ballet – and a sign of changing fortunes. In 2006, after two much-criticised stagings, the company chose to recreate its famous 1946 version. Oliver Messel's designs are a fantasy very much of their era, with a few nervous updates.The retro timidity of that approach is very noticeable this season, which has already leaned heavily on heritage repertory. But there's also a new energy in this revival. Led by a very bright young cast, it's danced with greater depth and contrast.
As the enchanted heroine, Yasmine Naghdi dances with radiant warmth. In the famously demanding Rose Adagio, she must hold long balances as she is partnered by four suitors. Naghdi brings out the story, reacting to each prince with friendly grace, her secure balances showing a young princess growing in authority and independence. In the vision scene, she's dreamily remote. The lovely carriage of her head and neck gives even her fastest spins a look of serenity.
As her prince, Matthew Ball watches her with wonder, then leaps ardently into his solos, jumps soaring with delight. In his first scene, his loneliness is clear, even when he's surrounded by circling courtiers. He and Naghdi find a shared grandeur in the wedding dance, something they create together.
25 books that should have never been made into films

Show all 26
This revival is confident in both dancing and storytelling. When the wicked fairy Carabosse mocks the other fairy godmothers, they recoil – and that movement becomes a whirling spin, the hurt feelings part of the larger pattern. The sleep spell is cast while courtiers are still strolling across the stage: they just stop, as one, before crumpling gracefully to the floor.
The ballet's many soloist roles were strongly cast on opening night. Francesca Hayward and Marcelino Sambé were a wonder in the Bluebird pas de deux. Virtuoso technique becomes a conversation: there's a flirtatious spark to her delicate phrasing, a sense of airy delight in his springy leaps and cushioned, soundless landings.
Among the Prologue fairies, Beatriz Stix-Brunell brings a sensuous ripple to her graceful gestures, while the vital Mayara Magri goes from space-devouring jumps to crisp, clear poses. As the songbird fairy, Anna Rose O'Sullivan combines sharp precision with fluttering softness. As the Lilac Fairy, Fumi Kaneko dances with a serenity and scale that promises good will triumph.
In repertory until 16 January. Box office 020 7304 4000
Join our new commenting forum
Join thought-provoking conversations, follow other Independent readers and see their replies