Snowbombing 2018 review: 'We went to a rave in a kitchen, a rave in an igloo atop a mountain and a rave in a forest'
'Liam Gallagher's Wonderwall made one festival goer cry'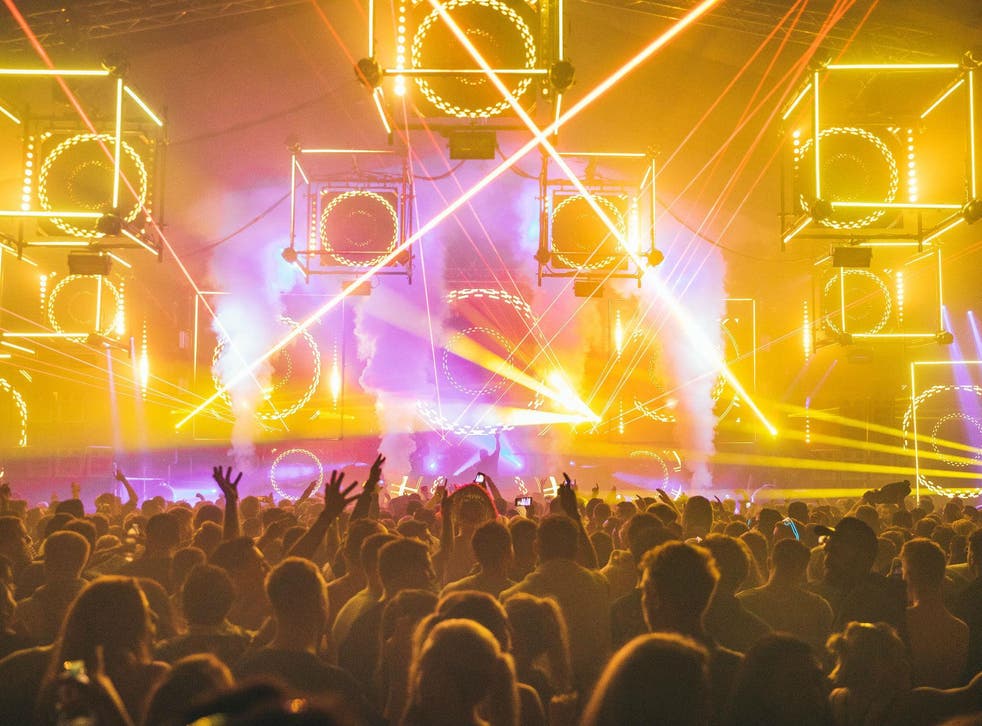 For the week beginning 9 April, the little Austrian town of Mayrhofen was bursting with 6,000 skiers, snowboarders and partygoers alike in a colourful and exciting medley. Snowbombing is a loud, ostentatious festival filled with live DJ sets and bands, jacuzzi parties and some of the sharpest skiing routes in Europe.
In its 19th year, the festival attracts some of the most hardcore types - it wasn't unusual to see people partying in one of the resort's many clubs until the early hours of the morning, only to see them, bedraggled but smiling, waiting for the first ski lift at 8am.
I arrived on the third day of the festival and was quickly swept up in a sold-out rave on top of a 6,000 ft mountain, in a tiny igloo led by Glasgow-born Jasper James and Bristol's Eats Everything. There was something surreal about partying with 300 other people in a slowly melting igloo as twilight gave way to the night. There were no cable cars going back to civilisation until the end of the DJ sets, which meant that dancing and huddling around a small fire outside were the only ways to keep warm.
On day four, the Forest Stage - set up in an actual forest - was bursting with people for Pendulum's explosive performance. The Australian band know how to rile up a crowd, and this time was no different; their synth-laden, heavy baseline set the crowd of fire. Diehard fans and newbies alike threw their hands up side-by-side, with one man even scaling a pole in a musical frenzy.
It was big Narstie's first trip to both Austria and Snowbombing, and he played a bizarre mini set inside a cable car that was prime Instagram content, and 24-year-old west London rapper AJ Tracey's 45 minute set was hailed for its impressive performance.
In between all the partying, I managed to nab myself a skiing lesson, and I wasn't nearly as terrible as I thought: one of the best things about the festival was its dedication to snows sports. A skiers I spoke to told me she regularly goes on skiing trips, and had accomplished Mayrhofen's most perilous route, the Hariki - with a vertical drop of 375m over a kilometre and a half, it was the steepest slope in Austria. Others I met had never skied in their lives, or like me, had a brief stint of skiing on a sixth form school trip.
Liam Gallagher was the opening act and one of the festival's last acts back on the Forest Stage. His mix of old and new songs were a hit with the crowd. One fan I spoke to said it was his first time seeing him live. "Wonderwall" had brought tears to his eyes. Rudimental played a sweat-inducing set to wrap up the festival.
There is much to do and see at Snowbombing, though it's probably not for the budget festival-goer: it's not cheap, but if you're looking for music, sports and a lovely European destination, it's certainly a holiday.
Coachella 2018: Festival goers and celebrities soak up the atmosphere

Show all 19
This is not a festival for the fainthearted, but if you like the hottest sounds in techno, and fancy yourself a few days on the slopes, this is one for you.
Join our new commenting forum
Join thought-provoking conversations, follow other Independent readers and see their replies