SOAK, Bush Hall, review: Dark lyrics contrast with teenager's wry sense of humour
The 19-year-old singer shows two sides to herself in a stripped-down show that could have done with a backing band
Roisin O'Connor
Friday 05 June 2015 11:38 Comments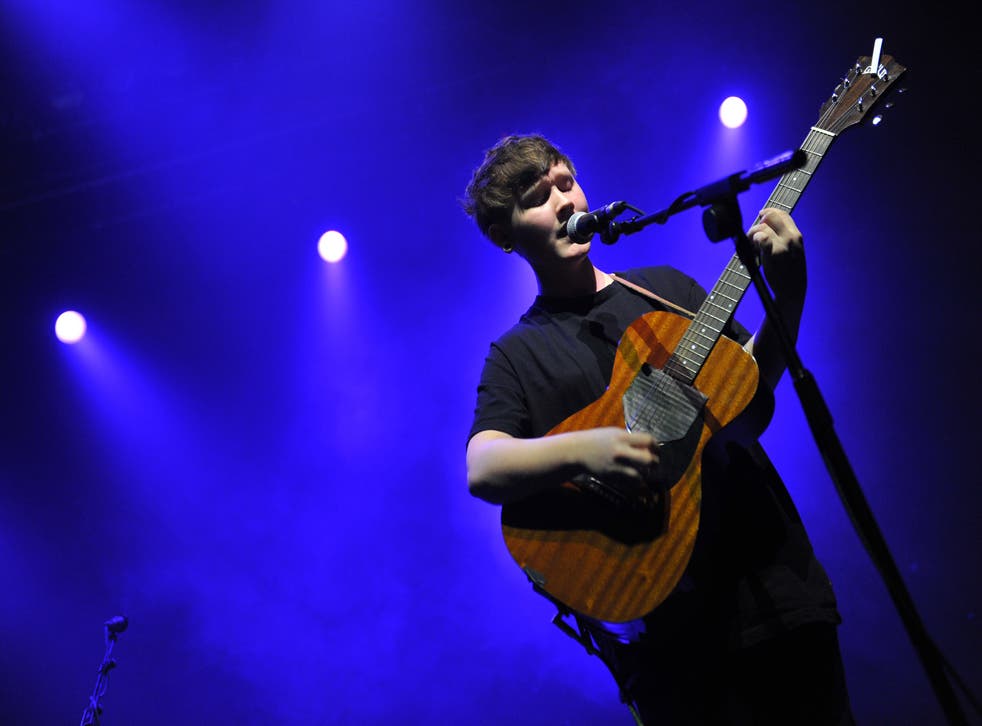 It's easy to forget that SOAK, real name Bridie Monds-Watson, is still only 19. An exciting new artist, she handles a sold-out show at Bush Hall with quiet professionalism, despite the presence of a few rowdy visitors from her hometown of Derry.
"B a noBody" is one of the more striking songs on her debut LP, Before We Forget How to Dream, opening with those lonely guitar notes before it tips into SOAK's sad-sweet call to "be just like me".
Much of the material from the album explores teenage uncertainty; contrasting with her confident approach to her music.
Her wry sense of humour works well on stage: between songs she regales her audience with tales of nightmare plane journeys and old school friends, using these moments to show another side of herself.
"Sea Creatures" is buoyant and upbeat: a love song to a bullied friend that longs to say "it gets better" with conviction, and a cheeky apology from SOAK to religious guests dropped in for the line "And you know I don't like Jesus!"
Cracked and yet possessing a purity than shines through on "Wait" and "Shuvels", her voice has the same meandering, thoughtful delivery of Elbow's Guy Garvey or Julia Stone.
A backing band would add texture to some of the songs that drift a little too aimlessly. This stripped-down show has showcased SOAK's ability to build up an atmosphere on her own; now she can work on a sound that has potential to develop into something very special indeed.
You can listen to SOAK on our Spotify playlist
Register for free to continue reading
Registration is a free and easy way to support our truly independent journalism
By registering, you will also enjoy limited access to Premium articles, exclusive newsletters, commenting, and virtual events with our leading journalists
Already have an account? sign in
Join our new commenting forum
Join thought-provoking conversations, follow other Independent readers and see their replies