Standon Calling review: 'Suede, a swimming pool and Kelis serving arepas – what more could you ask for?'
The bill was jam-packed with an eclectic cross-section of rising and established talent including Kelis, Suede, The Hot 8 Brass Band and Miguel Mantovani
David Taylor
Friday 12 August 2016 12:14 Comments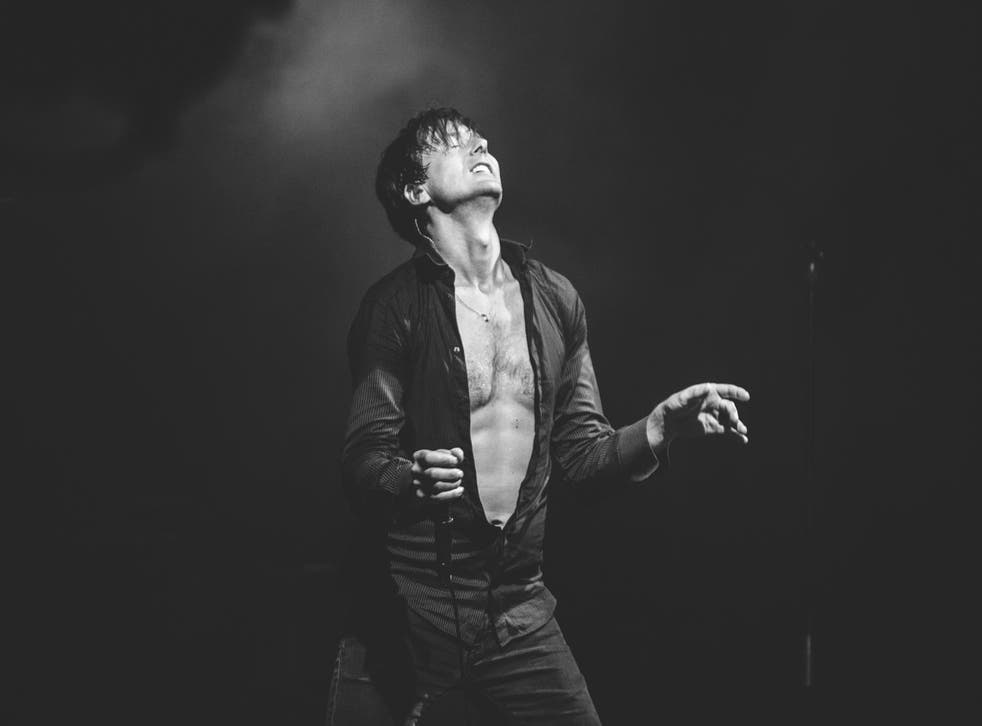 It's not often that you get served your dinner by an A-list US singer in a festival field in Hertfordshire. Indeed, I had to do a double take while waiting for my fire-roasted pork arepa from her food truck. But yes, Kelis was personally garnishing my grub with queso fresco a few hours before her festival-closing set on the main stage. And yes, she did play "Milkshake".
It's this personal attention to detail and laid-back vibe that defines Standon Calling, which this year had the Legend of the Lost Seas as its theme. There's no attitude, no VIP-section posturing or muntered punters staggering around looking for someone to harass at the good ship Standon.
Friday headliners Suede set the tone from the start of the festival. Crowd-pleasing classics "Animal Nitrate" and "Metal Mickey" went down a storm but the highlight, certainly for those down at the front of the stage, was when Brett sang "She's in fashion" up close and personal with them. Minus any heavy-handed security. It's probably only Standon where you can get away with this.
Credit must go to the festival set builders this year – everywhere you went there were nods to the nautical theme; from octopus-tentacled tents to ship prows rising up from the lawns. Even the benches were made to look like boats moored across the site. Whole families were dressed as sea creatures and you couldn't help but stumble across groups of salty sea dogs regaling rapt audiences with sea shanties.
The bill was jam-packed with an eclectic cross-section of rising and established talent, putting to shame bigger festivals with their distinct lack of imagination when booking acts. Everything Everything alongside Natty's reggae feelgood grooves for a super Saturday anyone? Yes please! But for me, the standout act of the weekend had to be The Hot 8 Brass Band with their hip-hop fuelled wall of sound on the Sunday afternoon, mixing their own tracks with covers including "Sexual Healing". It was impossible not to bust a move along with the other grinning punters in the sun, Pimm's held aloft.
Add in a storming, hilarious set from the Cuban Brothers – which saw the mosh pit filled with grooving toddlers to teens (thankfully) oblivious to the, ahem, adult themes of Miguel Mantovani's MC-ing – and you have the perfect recipe for a (not so lazy) sunny afternoon.
With a swimming pool to cool off, the retro delights of an annual dog show and some serious hands-in-the-air stomping after hours in the cowshed, Standon Calling once again proved that you don't have to blindly swallow the corporate festival pound to put on a winning show. I'll see you down the front next year.
Register for free to continue reading
Registration is a free and easy way to support our truly independent journalism
By registering, you will also enjoy limited access to Premium articles, exclusive newsletters, commenting, and virtual events with our leading journalists
Already have an account? sign in
Join our new commenting forum
Join thought-provoking conversations, follow other Independent readers and see their replies