Album reviews: Suede – The Blue Hour, Villagers – The Art of Pretending to Swim
Suede offer up another sordid masterwork for their canon, while Dublin's indie folk band Villagers rediscover faith on their most daring record to date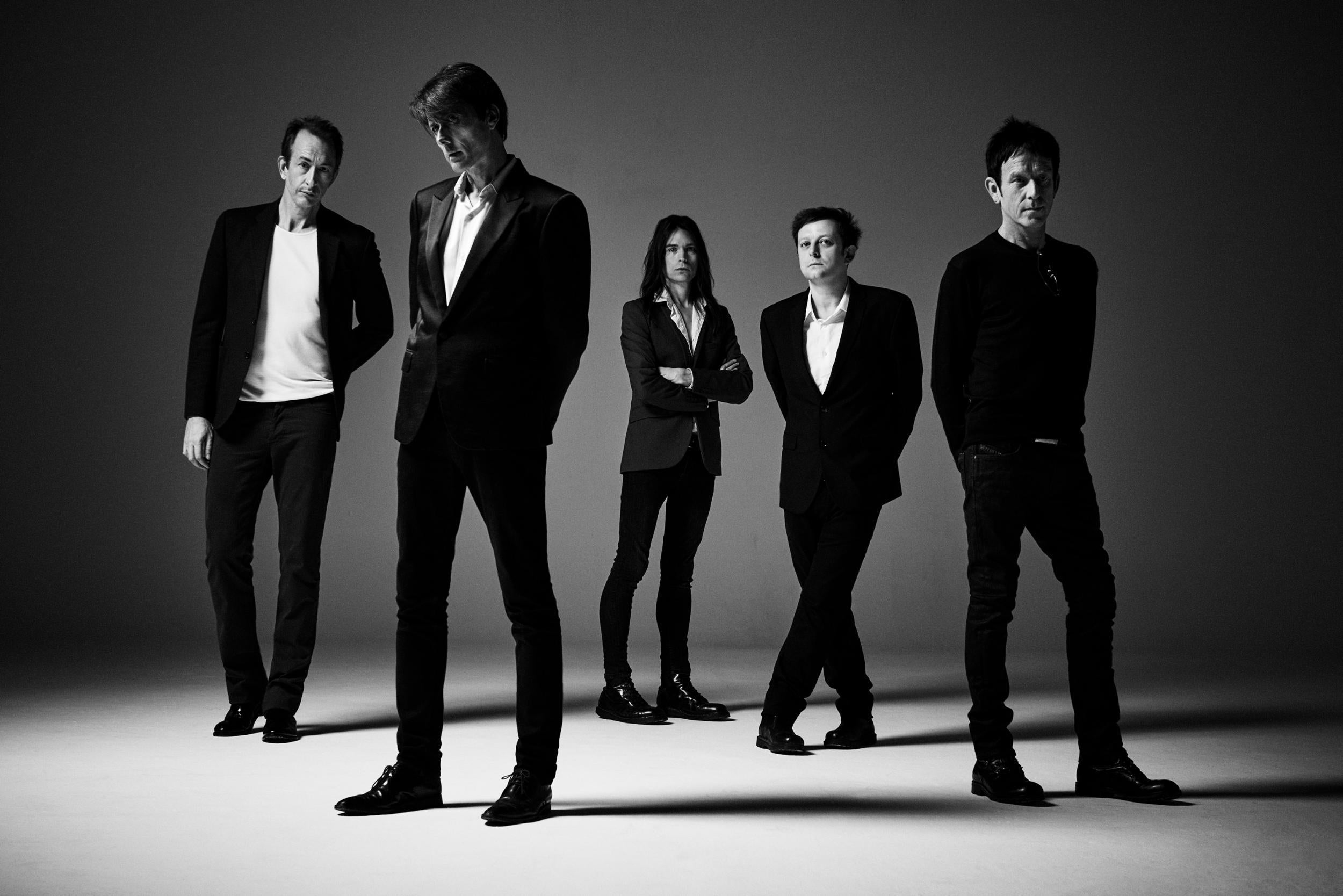 Suede – The Blue Hour
★★★★★
By Mark Beaumont
Desperate parents with search dogs stagger through undergrowth, howling the name of their lost son. In the thick of night, a man and child bury something that may be a dead bird, or something heavier. Screams and chants mingle beneath chorales summoned forth from The Omen and piano refrains compelled by the power of Christ straight out of The Exorcist.
Never knowingly understated, the reformed Suede have followed the desolate, widescreen kitchen sink drama of 2016's Night Thoughts – which arrived alongside an album-length film by Roger Sargent tracing the flashbacks of a drowning man – by going full gritty Brit horror flick. Their tone remains the towering, grandiose theatre of the ruined romantic but, in the cinematic parlance they've been aspiring to since 1992, The Blue Hour is less Human Traffic or Nil By Mouth, more Kill List.
With age, family and sobriety, Suede's albums have slowly drifted out of the city, shifting scenes from urban swirl to suburban stagnation, and now to the rusted playgrounds and glass-spattered flyovers of the ring-road wastelands. Here, with ominous strings and operatic choirs, singer Brett Anderson paints a dark, impressionistic moodscape a bit like a post-Britpop version of recent horror film Hereditary. Sinister interludes – a poem about a dead bird called "Roadkill", a mysterious night burial scene, the Brechtian menace of "Chalk Circles" – separate The Blue Hour into four indistinct acts, loosely related to Anderson's recent autobiography Coal Black Mornings and each containing a smattering of sublime moments like fine-cut opals wrapped in bloodied bedsheets.
Opener "As One", a kind of Britpop Night of the Demon hinting at lonely runaways and child abductions, introduces a section dealing with child-like trauma and escape. "Wastelands" (this album's "Trash") finds Anderson dreaming of running off to some derelict sprawl "where the horror slowly fades, where the children in us play". On scream-into-the-storm ballad "Beyond the Outskirts", an instant classic worthy of their 1994 masterpiece Dog Man Star, he casts himself as a foppish Pied Piper for small-town dreamers – "come with us, we'll jump out of the paint and into the fire".
More mature mid-sections feature the euphoric "Life is Golden" and classy indie pop like "Cold Hands" and "Don't Be Afraid If Nobody Loves You" and, never a band to bow out with a big billowing ballad when three will do, stratospheric stunners "All the Wild Places", "The Invisibles" and the phenomenal "Flytipping" round off a record that swats lesser indie rock albums away with its opera glasses like the flimsy chaff they are. Though their themes remain in the gutter, Suede aspire to monuments, and The Blue Hour will stand as another sordid masterwork.
Villagers – The Art of Pretending to Swim
★★★★☆
By Roisin O'Connor
On Villagers' fourth album, Conor O'Brien ponders faith, art, and Ada Lovelace.
Written, produced and mixed primarily by O'Brien from his Dublin studio, it's a drastic switch-up from 2015's Ivor Novello award-winning Darling Arithmetic. Where that record offered quiet and mostly acoustic introspection – the "bare bones of the song" – The Art of Pretending to Swim is full-bodied and full of flavour.
"A Trick of the Light" emulates the buzzy, synth-driven playfulness of US rock band Portugal The Man on their 2013 track "Modern Jesus", while "Real Go-Getter" is driven by a squeaky (really, it squeaks) beat that rocks to-and-fro with an erratic rhythm as O'Brien's soft, lilting croon repeats the lyric "Things have got better I'm a real go-getter" until you believe him.
But there's subtlety, too. Take, for instance, the slow-build of "Sweet Saviour", where an organ melts into the soft strums of an acoustic guitar then gradually overwhelms it, or "Hold Me Down" with its chirruping violin that suddenly bursts out of its chrysalis and soars upwards. The attention to detail is sublime: O'Brien weaves layer upon layer of instrumentation so the whole thing dazzles with colour.
Opener "Again" is the song you'll find yourself returning to, with O'Brien's lyrics revealing how he has rediscovered his religion – by realising it was arriving in the form of a revived creativity. "I let it flow into a bottomless hole again, as I feel it ripple its soul again, alone again…" he sings. The call of seabirds signals the song's close, guiding it back to shore with swift, powerful strokes. The Art of Pretending to Swim is Villagers' most assured, and daring, album.
Join our commenting forum
Join thought-provoking conversations, follow other Independent readers and see their replies