Sunn O))), Royal Festival Hall, review: Hypnotic splendour from gods of drone
The drone metal band's gigs have acquired a mythic status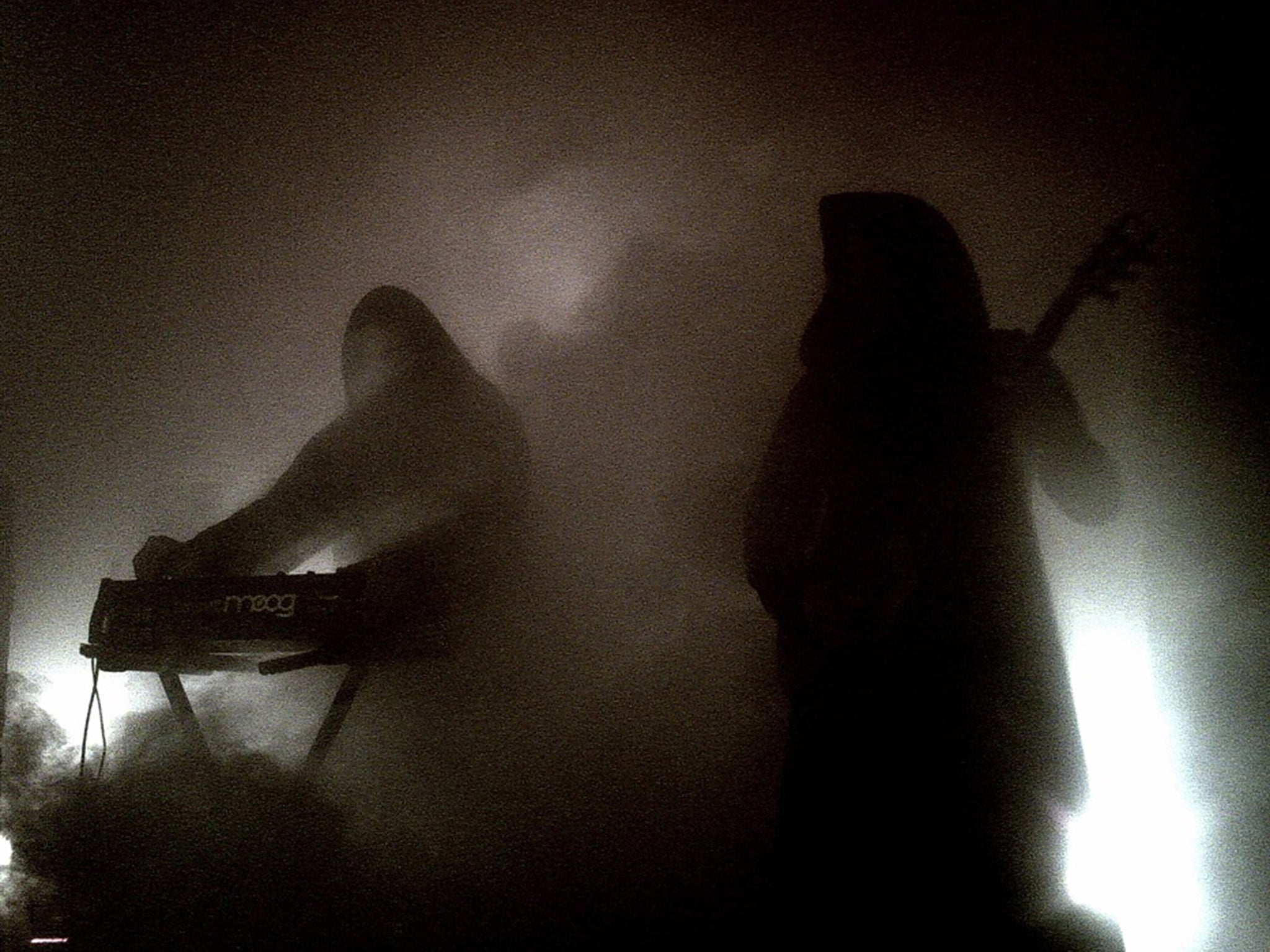 For the second night of this year's eclectic Meltdown festival, curator David Byrne invited US drone metal band Sunn O))) to appear with support act Phurpa.
Phurpa are a Russia-based group that combines Tibetan instruments with guttural, overtone singing. They took to the stage in dark robes, sat in a circle; incense rose. A shamanistic ritual? It wasn't far off.
Some say Sunn O)))'s gigs can give you a nosebleed, and the band have acquired a mythic status. Layers of low-frequency guitar created an immersive soundscape; a shroud of fog concealed shadowy figures gliding round the stage. Their performances ignore the usual timescales in music, adding to the confusing hypnotism of the spectacle.
Two-thirds of the way through, frontman Attila Csihar left the stage only to return in a magnificent costume of shards of Perspex. He grabbed at the air, sporadically releasing high-pitched bellows, intensifying what was an almost visceral experience. The show ended with members of the audience moving towards the stage and into the fog, arms raised in a salute to the gods of drone. I didn't see any nosebleeds, but was left utterly astounded.
Join our commenting forum
Join thought-provoking conversations, follow other Independent readers and see their replies