Tate McRae review, Camden Assembly: One of pop's bright young hopes
It's a short set, but the Canadian singer's enthusiastic fanbase certainly get their money's worth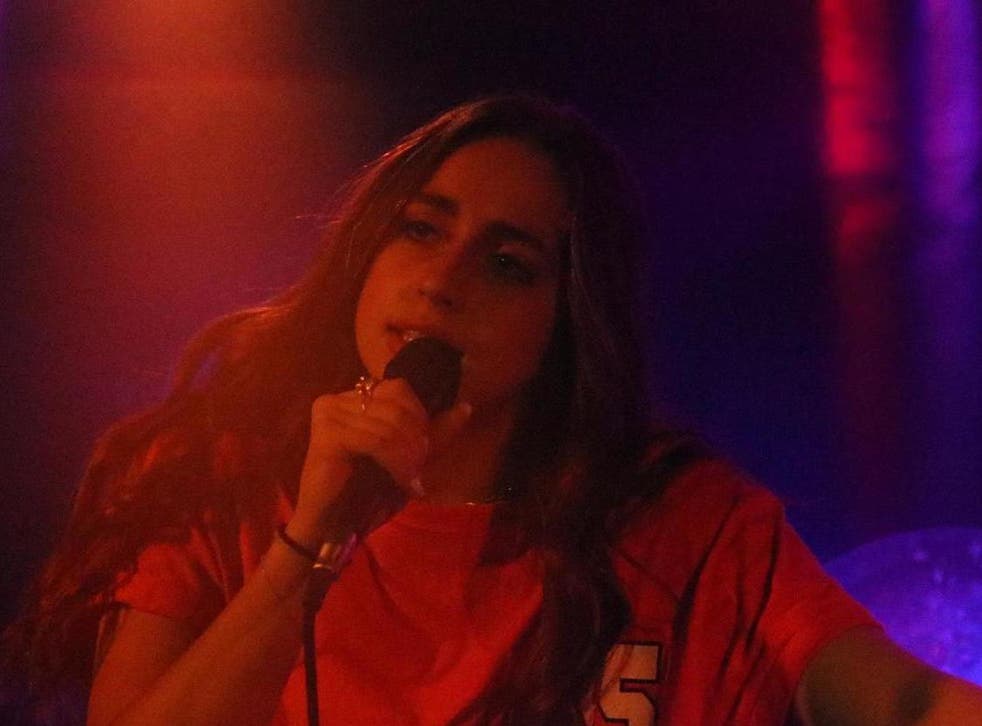 Tate McRae has the air of a girl confiding in her friends at a slumber party. Tonight, that party is at London's Camden Assembly, and the 16-year-old is here to guide her enthusiastic guests through the maelstrom of teenage emotion.
The Canadian artist has established herself as one of pop's bright young hopes. Drawing on contemporary pop sounds – sizzling trap beats, stark piano keys and whispery percussion – she represents a generation liberated from the shackles of genre. She sings the woozy, hip hop-influenced "All My Friends Are Fake" with a contemptuous sneer; tender ballad "That Way" is performed on the keyboard, as she details the fine line between friendship and something more with nuance and elan. Her debut single, "One Day", which blew up on YouTube in 2017, is a heartbreaking riff on a fairytale narrative.
Considering this is her debut tour, McRae's an impressive performer, likely due to her history as a contestant on the US reality show So You Think You Can Dance. She doesn't linger much between songs, only occasionally breaking off to share little hopes and anecdotes. There's a touching innocence about the way she stands on stage in her football shirt, singing the tumultuous "Teenage Mind". It is, perhaps, her best track to date – an emotive glimpse of teen melodrama that recalls Lorde's frank, sardonic songwriting: "One moment we're broken and then we're fine/ 'He called you back?' 'Wait, wasn't he mine?'"
The 40 greatest song lyrics

Show all 40
It's easy to understand why McRae is frequently compared to Gen-Z darling Billie Eilish (who co-wrote her song "Tear Myself Apart"). And while Eilish's dark emo-synth-pop-rock is entirely different to the small cluster of songs McRae has released, the crowd of teenage girls at the front of the stage look very familiar. They hold their phones aloft, and know all the words to every slick, R&B-inflected pop gem. Her parents are here – her mother stands next to me, watching the show with a look of quiet pride.
Scarce material means this is a short set. But fans get their money's worth: they seem spellbound by a rendition of McRae's new single "Happy Face". Her observations of a friend struggling with depression are recounted with a sensitivity that would be impressive from someone twice her age, sung over electric guitar licks.
Afterwards, McRae stays at the venue for more than an hour, talking to them like they're her best friends. There was a time when society sneered at girls like these, the One Direction and Justin Bieber fanatics who burst their lungs screaming at concerts. Now, there's a will to try and understand the connection they form with their idols, in an industry where "rising star" accolades feel irrelevant compared to the social media-savvy hordes who can turn an unknown YouTube singer into a musical behemoth. At tonight's show, I'm reminded of the extraordinary power they have to make or break an artist. Right now, they're rooting for McRae.
Register for free to continue reading
Registration is a free and easy way to support our truly independent journalism
By registering, you will also enjoy limited access to Premium articles, exclusive newsletters, commenting, and virtual events with our leading journalists
Already have an account? sign in
Register for free to continue reading
Registration is a free and easy way to support our truly independent journalism
By registering, you will also enjoy limited access to Premium articles, exclusive newsletters, commenting, and virtual events with our leading journalists
Already have an account? sign in
Join our new commenting forum
Join thought-provoking conversations, follow other Independent readers and see their replies