Taylor Swift review, Fearless (Taylor's Version) – Wisely not trying to rewrite history
Swift's re-recorded versions of her 2008 album is a timely reminder of some of the best pop songs committed to record
Alexandra Pollard
Friday 09 April 2021 13:00 Comments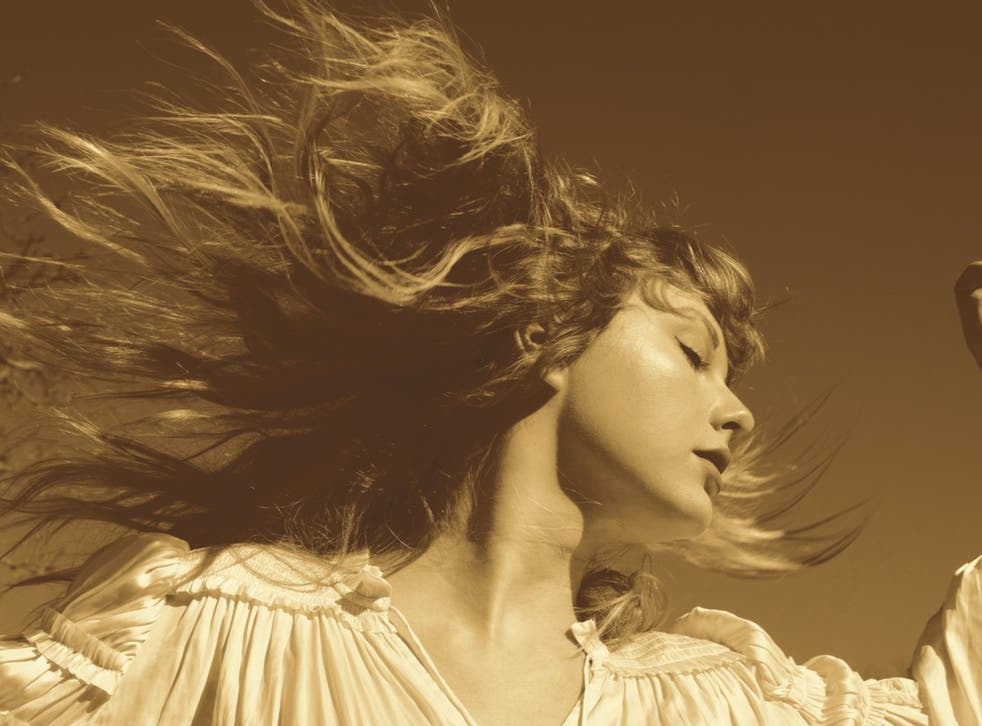 Taylor Swift has made a point, not a new album.
In order to wrestle it from the clutches of Scooter Braun, the singer-songwriter has re-recorded, word for word and note for note, 2008's Fearless.
It is a complicated backstory, but the crux of it is this: when she was 15, Swift signed a 13-year deal with record label Big Machine that gave them ownership over all her future master recordings. When she was 28 and one of the biggest pop stars on the planet, she signed a new deal with a different label, and Big Machine sold those rights to Scooter Braun, a man she claimed had bullied her for years.
Since 2019, Braun has had ownership of and control over Swift's first six albums. "This is what happens when you sign a deal at 15 to someone for whom the term 'loyalty' is clearly just a contractual concept," she wrote in a lengthy Instagram post at the time. "And when that man says 'Music has value', he means its value is beholden to men who had no part in creating it." And so Swift announced her intention to re-record every single song that Braun now owned.
She has begun with her second album, Fearless. Pointedly named Fearless (Taylor's Version), this is not a new take, remix or reimagining. Tracks such as the Romeo and Juliet-inspired country ballad "Love Story" and the lilting pop song "You Belong With Me" remain almost exactly the same, each banjo note, guitar chord and harmony painstakingly reconstructed. I had wondered if she might use the opportunity to tweak things here and there – "You Belong With Me" aims very un-2021 barbs at a love interest's current girlfriend – but wisely, she has not tried to rewrite history.
This is the perfect moment for Fearless (Taylor's Version): there's no time like a pandemic to be given a dose of nostalgia, and it's nice to have a refresher of some of the best pop songs committed to record. Even the six "from the vault" tracks that didn't make the cut first time round feel oddly comforting. "We Were Happy", with its strings, wistful guitar and lush harmonies (courtesy of Keith Urban), is just lovely. "Mr Perfectly Fine", meanwhile, slots perfectly into the late-Noughties country pop vibe, helped along by the fact it was supposedly written about a months-long relationship with Joe Jonas (on Instagram, his now-wife Sophie Turner described the song as "not NOT a bop"). These new tracks allow Swift to unleash, for old time's sake, that "mortally wronged-in-love" persona she wore so well but has quietly retired. She's recruited shiny young popstars Olivia Rodrigo and Conan Grey in the album's marketing campaign – a canny reminder that she is the godmother of Melodramatic Teenage Feelings.
When she was 57, Joni Mitchell re-recorded "Both Sides Now", a song she wrote at 24. No longer sung in dulcet tones but in a husky rasp brought on by a lifetime of cigarettes, lines like "I've looked at life from both sides now/ From win and lose and still somehow/ It's life's illusions I recall/ I really don't know life at all" took on a newfound poignancy. It would be a stretch to say the same has happened here, because Swift's voice has remained almost exactly the same, but there is certainly an added layer to songs like "Fifteen". "Wish you could go back and tell yourself what you know now," she mused back then, at 18, and again now, at 31. "Back then, I swore I was gonna marry him someday/ But I realised some bigger dreams of mine."
Only occasionally has something been lost in the re-recording process. Perhaps it's because she has grown weary of it after thousands of renditions, but "Love Story" somehow lacks the wide-eyed spark of the original. If there's a discernible difference, it's that the build of the middle eight is a little less steep and a little less triumphant. But I'm splitting hairs. Swift has done what she set out to do.
There is a long history of women being locked into bad record deals that come to feel more like prison sentences: TLC; Kesha; Megan Thee Stallion; Toni Braxton; Kelly Clarkson. Maybe Swift is doing this for them, too. Bring on the next five.
Register for free to continue reading
Registration is a free and easy way to support our truly independent journalism
By registering, you will also enjoy limited access to Premium articles, exclusive newsletters, commenting, and virtual events with our leading journalists
Already have an account? sign in
Join our new commenting forum
Join thought-provoking conversations, follow other Independent readers and see their replies