The Black Keys review, Let's Rock: Fiendishly catchy record can scarcely stand still
If this is genre pastiche, it's genre pastiche done with skill and savvy
Patrick Smith
Thursday 27 June 2019 11:14 Comments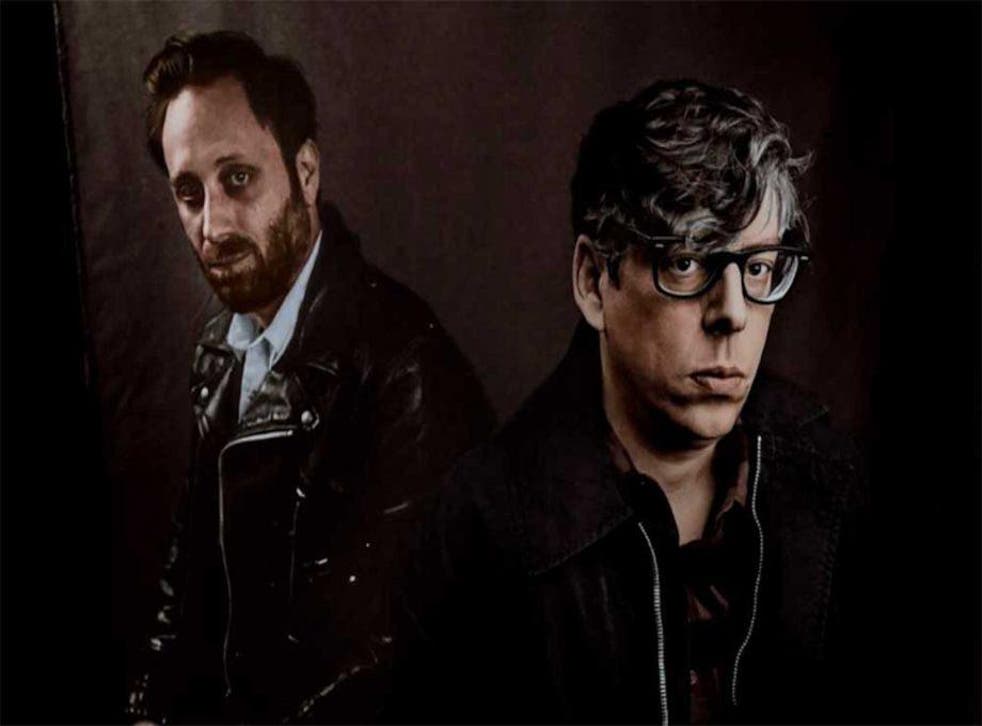 Nilufer Yanya. The Amazons. The Raconteurs. To listen to indie-rock in 2019 is to once again delight in a distorted guitar line, dispelling rumours of the genre's ailing health. The latest band to give it artistic CPR are The Black Keys.
Five years since their last album, the Ohioan duo have gone back to basics. We're past the subtle inflections and lacquered psychedelia of Turn Blue; Let's Rock is all about simple hooks and nagging choruses, "an homage", in the words of drummer Patrick Carney, "to the electric guitar".
Rooting their songs in the past, The Black Keys combine unpretentious lyrics with swampy blues grit. It's a formula that works. Yes, they were initially hobbled by unfavourable comparisons with The White Stripes, but now look at them: three platinum records, seven Grammys, selling out Madison Square Garden in 15 minutes.
The best albums of 2019 (so far)

Show all 67
If Brothers, their brawny album from 2010, turned the pair into serious rock contenders, then 2011's El Camino cemented their reputation. Yet neither can claim to be as fiendishly catchy as Let's Rock, a record that can scarcely sit still. On opener "Shine a Light", the riffs are big, the momentum irresistible, with frontman/guitarist Dan Auerbach layering scabrous licks over AC/DC-like chords. Backing singers Leisa Hans and Ashley Wilcoxson add texture to the grooving "Lo/Hi", while the languid "Sit Around and Miss You" is Stealers Wheels by way of the Deep South. Listen to the melodic harmonies in "Tell Me Lies" and it's not just the lyrics that'll remind you of Fleetwood Mac.
Indeed, so heavily do The Black Keys wear their influences that the record – their ninth – risks coming across like Stars in Their Eyes: The Rock Edition. But if this is genre pastiche, it's genre pastiche done with skill and savvy.
Still, there are a few bum notes. The slow-burning psych-pop of "Walk Across the Water" drifts into cloying territory ("Rivers run into the ocean/ Oceans run into the blue/ Look around at all the commotion/ Then I walk across the water for you"), while a couple of songs, such as "Breaking Down", are The Black Keys in generic chopsticks mode.
The terrible album title – inspired by the last words of a man given the electric chair in Tennessee – is something else to get past. Do so, though, and you'll be rewarded with a viscerally entertaining album that never lingers for more than four minutes per song. Rock'n'roll isn't dead: it's just been sleeping.
Register for free to continue reading
Registration is a free and easy way to support our truly independent journalism
By registering, you will also enjoy limited access to Premium articles, exclusive newsletters, commenting, and virtual events with our leading journalists
Already have an account? sign in
Join our new commenting forum
Join thought-provoking conversations, follow other Independent readers and see their replies