The Fall, Electric Brixton, London: The master of malevolence, Mark E Smith, does not disappoint
Post-punk band The Fall are as pleasingly angry as ever
Ella Alexander
Monday 29 September 2014 18:20 Comments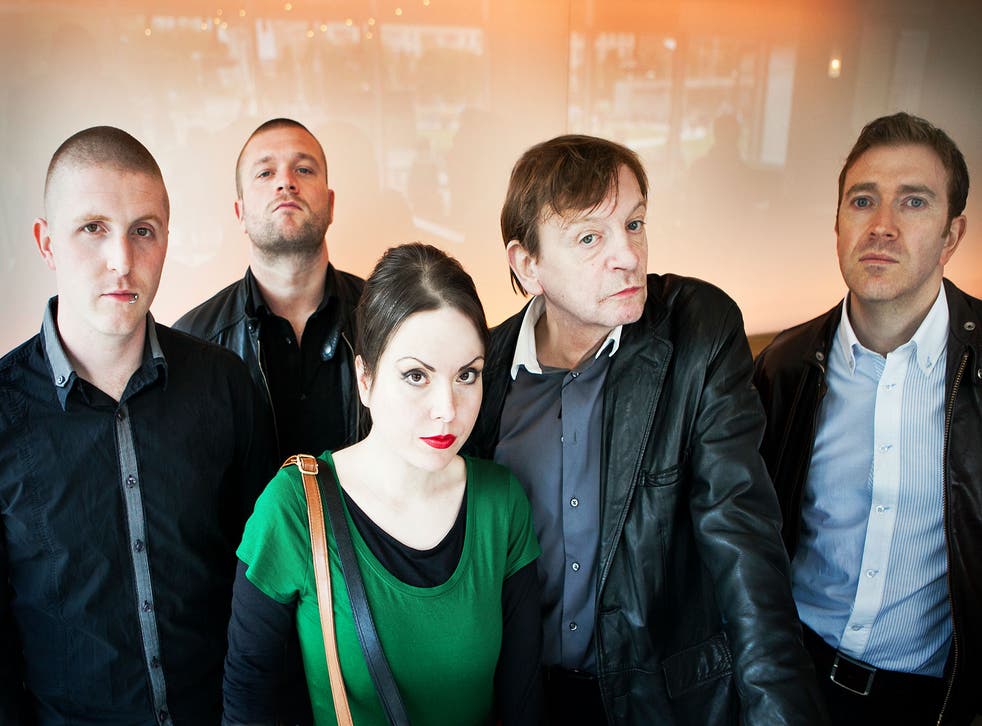 The master of malevolence Mark E Smith managed to create an atmosphere crackling with malignance before The Fall even entered the stage, playing heavy repetitive bass-driven drone as their introduction.
When Smith does arrive, he is as admirably aggressive as he was as a defiant boy growing up in Prestwich. Sometimes he just stared with naked fury at his audience, who happily cheered him on. He snarled his famously ever cryptic lyrics in the way that so impressed John Peel in the late Seventies and moved his limbs in angry jolts as if constructed entirely from Meccano.
The band chose not to do any of their more famous tracks, "Mr Pharmacist" and "Kicker Conspiracy" included, but when you've 30 studio albums under your belt there's a lot of material to choose from. He growled his way through "White Lightening", "Bury" and "I've Been Duped".
Smith wolfishly stalked the stage, inspecting what his band members were doing one by one - a reminder that heads often roll under him, although his current line-up have remained the same for seven years now.
The audience seemed as taken as ever with The Fall's overt aggression, suggesting that there is more of a reason today to feel discontented and angry.
Register for free to continue reading
Registration is a free and easy way to support our truly independent journalism
By registering, you will also enjoy limited access to Premium articles, exclusive newsletters, commenting, and virtual events with our leading journalists
Already have an account? sign in
Join our new commenting forum
Join thought-provoking conversations, follow other Independent readers and see their replies