The Internet are smooth operators on vibrant new album Hive Mind – review
'Hive Mind' feels like more of a collaborative effort than 2015's Grammy-nominated record 'Ego Death', and all the better for it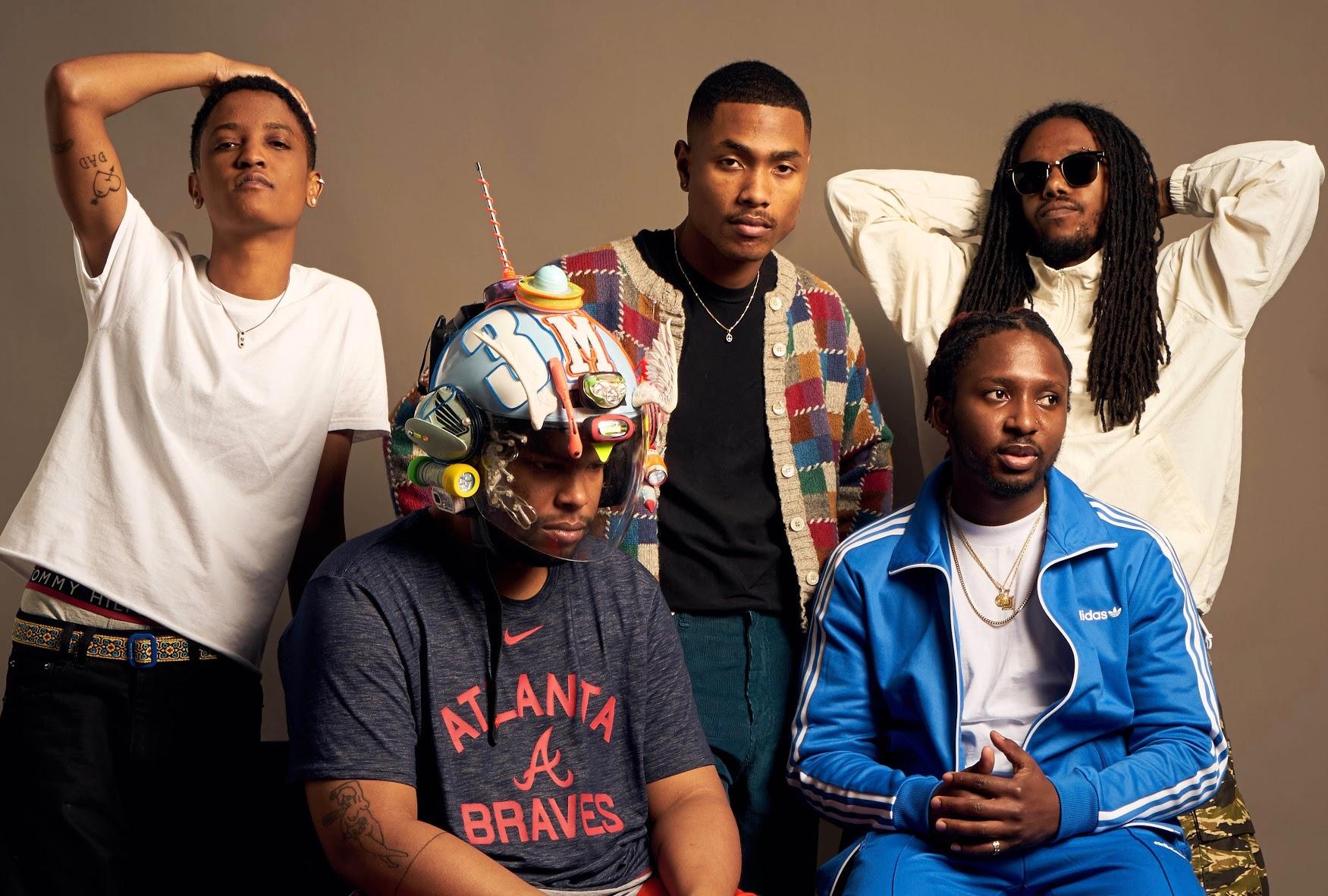 The Internet was born from a group of LA-based producers, musicians and songwriters: Odd Future's sound engineer Sydney Bennett (referred to now simply as Syd), and keyboardist Matthew Martin (Matt Martians) released their debut Purple Naked Ladies in 2011 before going on to form a band with touring members Patrick Paige II (bass), Steve Lacy (guitar) and Christopher Smith (drums) and releasing the 2013 album Feel Good.
Then they found a kind of bliss on the sublime, Grammy-nominated record Ego Death (2015), which starred Syd's songwriting about romance, fame and ambition. Like her bandmates, she would go onto release various solo projects, including 2017's studio album Fin: a more intimate, sultry offering of half-rap braggadocio, switching up heterosexual norms to place herself in the powerful position of seducer. It's that sound you hear again on a song like "Come Over" from The Internet's new album Hive Mind: a sexy slow jam that plays out like a phone call between lovers.
Hive Mind is one of those ideal records where the mood and playing style feels loose and relaxed, but in fact the band are as tight as they've ever been. Smith holds down the shimmering beat as a song distorts and fades out; Paige's bass tightens up a section where Syd has allowed her vocals to drift.
Opening with "Come Together", which seems like the more morose twin to Pete Philly's track of the same name and similar theme, The Internet reflect on issues of divisiveness and hope that these darker times will encourage the best of humanity to join forces rather than stand apart. From here, the album spins deliriously into what essentially feels like one big jam session.
Much like Thundercat, Frank Ocean or Kamasi Washington, those Seventies funk and free jazz influences on Hive Mind mean you never quite know where the song is going to take you. The band only heighten that with their deft touches on each song's production that still leaves room for minute details… such as a barely-there cymbal on the lead beat, or a low, thrumming bass line on "Stay The Night". Whether it's simulated or genuinely analogue recording, they capture the vibrancy and soul heard in works by Prince, Stevie Wonder or Earth Wind and Fire, plus their aforementioned contemporaries, for a perfect melding of retro Seventies funk, Nineties R&B, and modern hip hop.
More often than not, Syd is the one in control in the songs, whether she's persuading her girlfriend to let her come over, wondering whether to pursue a new relationship, or telling an unwanted suitor to back off. On the sass-fuelled, Latin-influenced "La Di Da", Syd tells one guy: "Face it, I'm out of your league", prompting him to try and convince her: "I just came to dance, catch a groove". "Wanna Be" sees her wonder whether to try and move a relationship from friends to something more; vocals melting into the soft funk of the guitar. Thundercat, who has collaborated with Internet members several times in the past (including with Syd on Mac Miller's 2013 track "In The Morning"), is all over this track, on the distant vocal harmonising of "Girl, girl, girl" which recalls his own falsetto pondering in "Friend Zone".

On "Look What You Started" Syd's voice is simultaneously threatening and dismissive, singing: "You blame it on your problems but it's no excuse/You can't keep playing innocent – I know the truth." "Bravo" misleads with its basic stomp beat on the intro before the bass kicks in on a different beat to the vocals. Alternatively, the infectious groove of the bass on "Burbank Funk" is tight as anything, as Lacy instructs the listener: "Listen to your heart/What's it saying?"
And where Ego Death seemed led by Syd and Lacy, Hive Mind feels much more collaborative, put together in studios and homes the band rented around the world. It's undoubtedly one of their best works: the band have a synergy that draws the listener in, allowing you to revel in their irresistible confidence, and hope they might invite you to join the party.
Join our commenting forum
Join thought-provoking conversations, follow other Independent readers and see their replies