The Libertines, Anthems For Doomed Youth - Album review
Download: Gunga Din, Fury of Chonburi, Glasgow Coma Scale Blues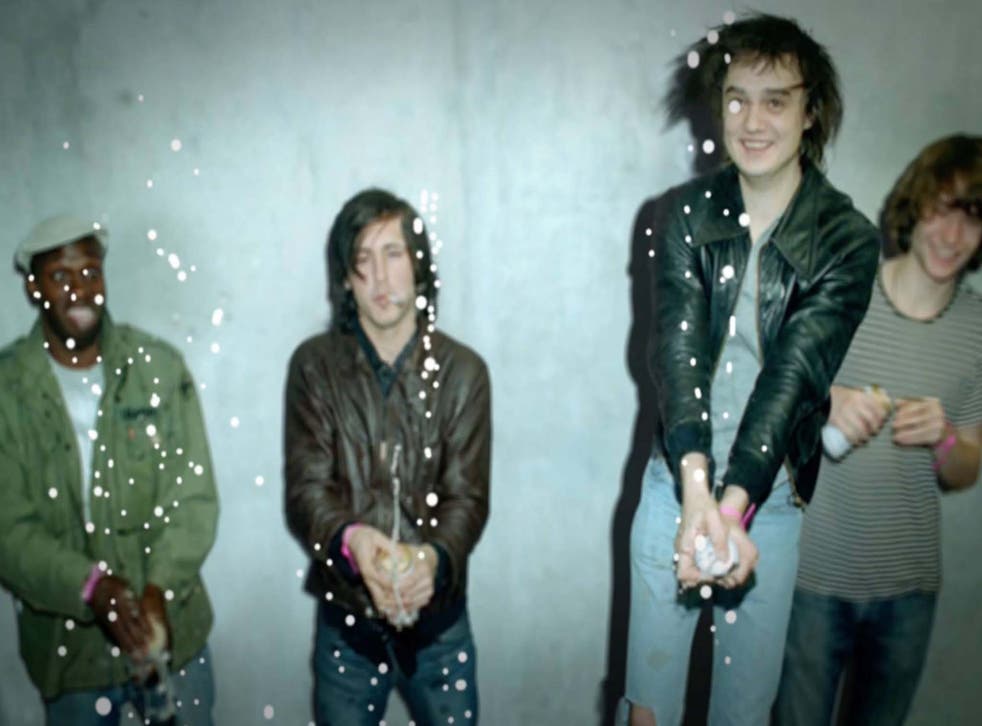 Doomed if they do, doomed if they don't: such is the tricky spot the Libertines find themselves in on their first album since 2004's implosion. More than most, the Libs can't hope to recreate the volatility that first inspired them, unless they like hospital food. Nor can they change much, their identity being hopelessly entangled in the self-mythologisation of reckless youth.
If the solutions offered are sometimes better than expected, they're also, frequently, tentative and tired. The single "Gunga Din" sums up the contradictions, its passably buoyant chorus wedged between drearily skanking verses, like the fleeting flashes of glory peppering Pete Doherty and Carl Barât's bumpy shared histories.
The rallying call of the chorus on "Barbarians" is undercut by a lumpen arrangement, the Libs' ramshackle vim made carbo-saggy by Jake Gosling's stodgy production.
"Fury of Chonburi" holds more fire in its belly, though to reach it you have to pass through the underpowered "Belly of the Beast" and "Iceman", a postcard from the junkie depths that rarely transcends addiction's trudge.
The Albion-referencing pop poetry of old sounds similarly weary on "Fame and Fortune", though in true Libs style, the slowly sliding odds are bucked by the lovely "You're My Waterloo", whose melody survives even their ropiest gor-blimey mockney-isms. Better still, "Glasgow Coma Scale Blues" summons enough raucous energies to survive echoes of past highs.
Whether it augurs the Libs' sustained survival is another thing: when they sing "What happened to the joy?", the sense of uncertainty sticks.
Register for free to continue reading
Registration is a free and easy way to support our truly independent journalism
By registering, you will also enjoy limited access to Premium articles, exclusive newsletters, commenting, and virtual events with our leading journalists
Already have an account? sign in
Register for free to continue reading
Registration is a free and easy way to support our truly independent journalism
By registering, you will also enjoy limited access to Premium articles, exclusive newsletters, commenting, and virtual events with our leading journalists
Already have an account? sign in
Join our new commenting forum
Join thought-provoking conversations, follow other Independent readers and see their replies