The Marriage of Figaro, Longborough Festival Opera, Longborough, review: 'The singing was uniformly excellent'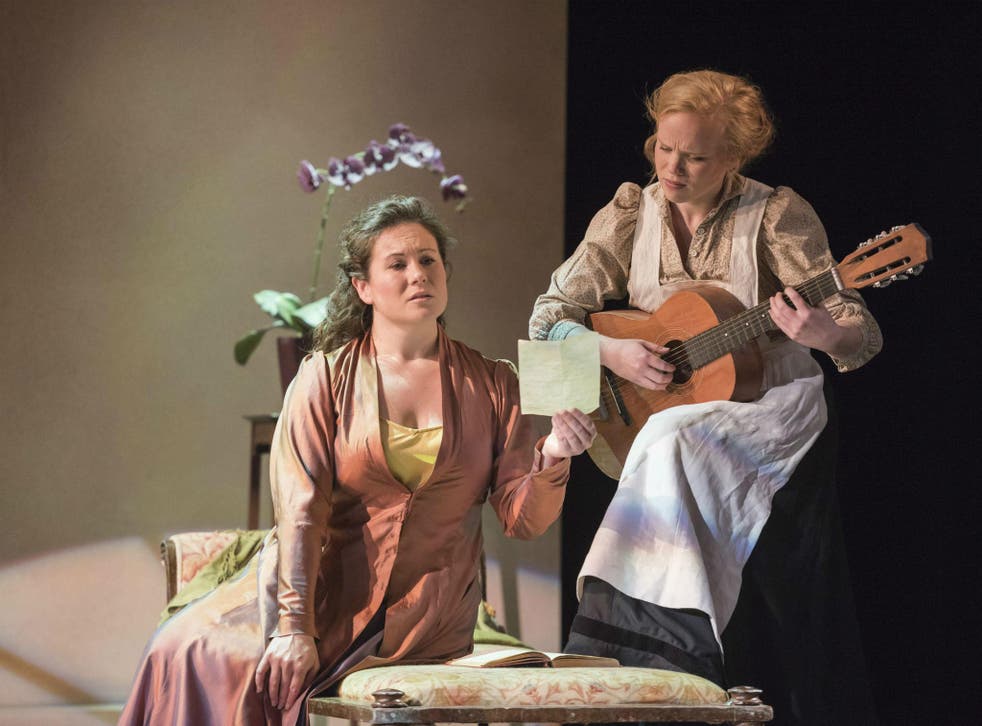 The first image you see in this production is of an English country squire with his dog, and with Benjamin Bevan's stocky Count Almaviva not altogether dissimilar to Hugh Bonneville, I was immediately reminded of Downton Abbey. It's a comparison that director Thomas Guthrie might not object to, as he has set Mozart's opera, not in its usual location of Seville, but in Britain on the verge of the First World War, the period in which the television drama was originally set.
It's the sort of imaginative idea one expects from this venue, which has fast become the most exciting of the small-scale country house operas. With Cherubino preparing to go off to war in his tin hat and "Tommy" uniform, and the era of burgeoning women's rights evoked, even the plot revolving around the opposition to the count's droit du seigneur is, with the requisite suspension of disbelief, just about plausible in the class system of that time.
There were moments when I wanted to remind the creative team that this is a comedy, full of episodes of broad farce. At times the production is a little too ponderous, and the individual characters insufficiently defined. Beate Mordal's Susannah could be a little more coquettish, though her singing was a delight.
Indeed, the singing was uniformly excellent, with the vocal highlights coming from Grant Doyle's Figaro and, most particularly, Anna Harvey's excellent Cherubino. The orchestra under the baton of Robert Houssart gave a fine account of this joyous score.
Register for free to continue reading
Registration is a free and easy way to support our truly independent journalism
By registering, you will also enjoy limited access to Premium articles, exclusive newsletters, commenting, and virtual events with our leading journalists
Already have an account? sign in
Register for free to continue reading
Registration is a free and easy way to support our truly independent journalism
By registering, you will also enjoy limited access to Premium articles, exclusive newsletters, commenting, and virtual events with our leading journalists
Already have an account? sign in
Join our new commenting forum
Join thought-provoking conversations, follow other Independent readers and see their replies