The Queen of Spades, Opera Holland Park, review: 'All the gutsiness and grace one could wish for'
The young Welsh soprano Natalya Romaniw was a hit in Tchaikovsky's Eugene Onegin at Garsington last month and this performance could be her last before she becomes an international star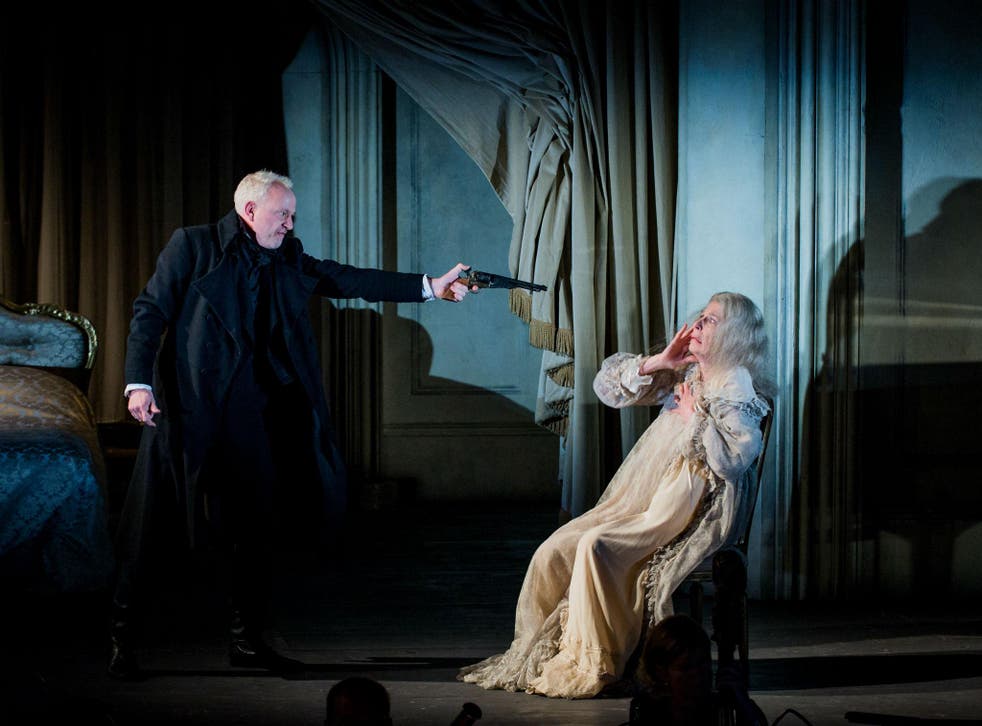 Those of us who heard the young Welsh soprano Natalya Romaniw sing Tatyana in Tchaikovsky's Eugene Onegin at Garsington last month were hit by a musical coup de foudre: where had this wonderful singer been hiding, and what else could she do? The answer to the second question has come with her performance as Lisa in the same composer's The Queen of Spades at Opera Holland Park in London. This is a darker and more psychologically complex role, but she brings to it the same exquisite artistry, and the same luminosity of tone: catch her there before she goes – as she surely soon will – into international orbit.
But there are many other reasons to see Rodula Gaitanou's production, which – apart from a laboured and unfunny send-up of the Pastorale – is directed, designed, conducted, lit, and choreographed with wonderful assurance. Peter Wedd is the fatefully-obsessed Herman: his singing and acting has a raw nakedness which cuts through everything in Tchaikovsky's gorgeous musical tapestry.
Grant Doyle's Prince Yeletsky is sung rather unyieldingly, but Richard Burckhard's Tomsky has such charisma that he lights up the stage, and Rosalind Plowright's Countess is an extraordinary creation: moving painfully on her sticks like a praying mantis, she commands events with baleful power. Meanwhile the chorus are superb: they deliver all the gutsiness and grace one could wish for in this Russian-language production.
Register for free to continue reading
Registration is a free and easy way to support our truly independent journalism
By registering, you will also enjoy limited access to Premium articles, exclusive newsletters, commenting, and virtual events with our leading journalists
Already have an account? sign in
Register for free to continue reading
Registration is a free and easy way to support our truly independent journalism
By registering, you will also enjoy limited access to Premium articles, exclusive newsletters, commenting, and virtual events with our leading journalists
Already have an account? sign in
Join our new commenting forum
Join thought-provoking conversations, follow other Independent readers and see their replies