Album reviews: The Raconteurs – Help Us Stranger, Hot Chip – A Bath Full of Ecstasy and Two Door Cinema Club – False Alarm
The thrilling energy on The Raconteurs' first album in 11 years was worth waiting for, while Hot Chip's colourful record A Bath Full of Ecstasy is their best to date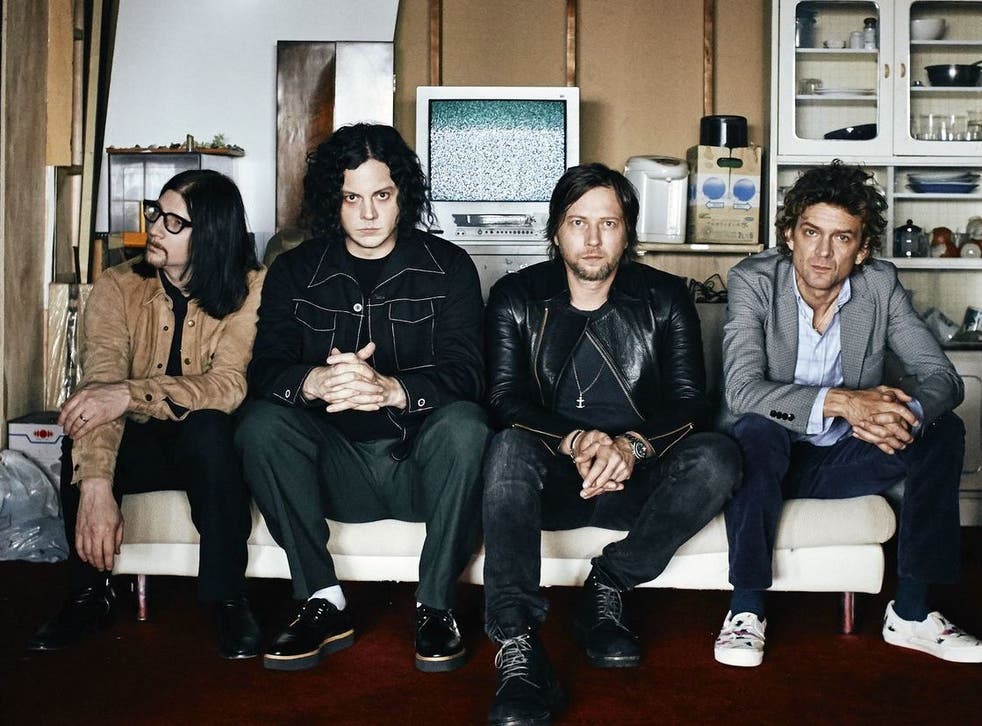 The Raconteurs – Help Us Stranger
★★★★☆
Jack White's 2018 solo album Boarding House Reach was a melting pot of ideas with a frustrating lack of cohesion. But with his songwriting partner Brendan Benson at his side, the former White Stripes frontman reins it in and returns to his roots: straight-up rock songs.
That's not to say The Raconteurs' first album in 11 years is devoid of White's typically restless quest for shifting sounds and textures. Help Us Stranger reaches all corners of guitar rock: funky Detroit garage ("What's Yours Is Mine"); country soul ("Somedays (I Don't Feel Like Trying)"); psych (a cover of Donovan's "Hey Gyp (Dig the Slowness)"); blues and bluegrass ("Thoughts and Prayers"). A cornucopia of instrumentation is woven into its brisk 42-minute yarn.
From frenetic opener "Bored and Razed", you can sense the compelling chemistry between Benson and White playing out on stage as the duo harmonise or sing in unison, and White strikes frenzied riffs alongside Benson's melodic guitar chops. There's a loose, celebratory feel to "Help Me Stranger"'s blues rock as the duo's vocals merge with rhythmic acoustic guitars, handclaps, bongos and shakers. This is music that sounds as fun to make as it is to listen to.
The 35 best debut albums of all time

Show all 35
The energy here is thrilling, the strong rhythm section provided by former Detroit garage band The Greenhornes' bassist Jack Lawrence and drummer Patrick Keeler. The bass and riff-driven "Now That You're Gone" feels stripped back by comparison; it's perfectly crafted.
There are affecting moments: the melancholic acoustica of "Only Child", tempered by its tongue-in-cheek lyrics ("Only child, the prodigal son/ Has come back home again to get his laundry done"); "Somedays (I Don't Feel Like Trying)" morphs into a tender coda; and the expansive bluegrass of "Thoughts and Prayers" builds into a swirling crescendo of mandolin, guitar and drums.
Help Us Stranger has been a long time coming, but it was worth the wait. Elisa Bray
Hot Chip – A Bath Full of Ecstasy
★★★★★
Hot Chip have always hovered outside the parameters of any music "scene". While the band – formed in 2000 by childhood friends Alexis Taylor and Joe Goddard – achieved chart success with their second album, 2006's The Warning, it seemed more like a happy coincidence than a sign they were conforming to current pop trends. Since then, they've released a string of consistently great albums, from 2008's Made in the Dark (featuring their only Top 10 single to date, "Ready for the Floor") to this, their seventh and best record, A Bath Full of Ecstasy.
Philippe Zdar – one half of the French duo Cassius and producer for the likes of MC Solaar and Phoenix – helps the band reconcile their house and hip-hop influences. The late musician (news of his death in Paris emerges just a day before this album's release) had a free-spirited approach that suits Hot Chip on the psychedelic "Clear Blue Skies", and there are nods to early Nineties French house via the glitchy funk and vocoder effects of "Spell" (an album highlight). Elsewhere, Rodaidh McDonald (The xx, David Byrne) reins them in, adding a succinctness to the euphoria of opener "Melody of Love".
Lyrically, the band offer up some of their most poignant phrases to date: second single "Hungry Child", a trance-y floor-filler, contains the plaintive, "Dreaming never felt so bad/ Lonely never felt so wrong before." Over the shuffling beats of "Echo", Taylor sings of leaving your regrets behind while seeming to understand the effort required to achieve this. For all its glimmering synths and the robotic pathos of Taylor's idiosyncratic vocals, this is a record with both heart and soul. Roisin O'Connor
Two Door Cinema Club – False Alarm
★★★★☆
When so many of their peers have long-since faded into obscurity, the sheer longevity of a band like Two Door Cinema Club is impressive.
Much of this can be put down to their willingness to take risks – the Northern Irish group are still experimenting even after the drastic switch on 2016's Gameshow, which gave them a glittering Eighties disco and funk-influenced makeover.
False Alarm tones things back down, and instead offers a brighter, more multi-faceted electronic sound that nods to the likes of Hot Chip and Daft Punk. There's a satisfying Bowie-esque strut and shimmer on the intro of "Nice to See You", and a scuzzy punk distortion on the aggressively danceable "Dirty Air" that harks back to Franz Ferdinand's brilliant debut.
Two Door are often overlooked in comparison to both their shinier pop counterparts, and the rock and indie bands more willing to mouth off about the state of the world. On False Alarm, though, they offer something that proves they're still worth paying attention to. Roisin O'Connor
Register for free to continue reading
Registration is a free and easy way to support our truly independent journalism
By registering, you will also enjoy limited access to Premium articles, exclusive newsletters, commenting, and virtual events with our leading journalists
Already have an account? sign in
Register for free to continue reading
Registration is a free and easy way to support our truly independent journalism
By registering, you will also enjoy limited access to Premium articles, exclusive newsletters, commenting, and virtual events with our leading journalists
Already have an account? sign in
Join our new commenting forum
Join thought-provoking conversations, follow other Independent readers and see their replies