The Shins, Village Underground, gig review: Every word to these exquisite songs is sung back in joyous accord
Fans embrace James Mercer's evolution from low-fi indie pop to something altogether bigger
Shaun Curran
Monday 05 September 2016 11:40 Comments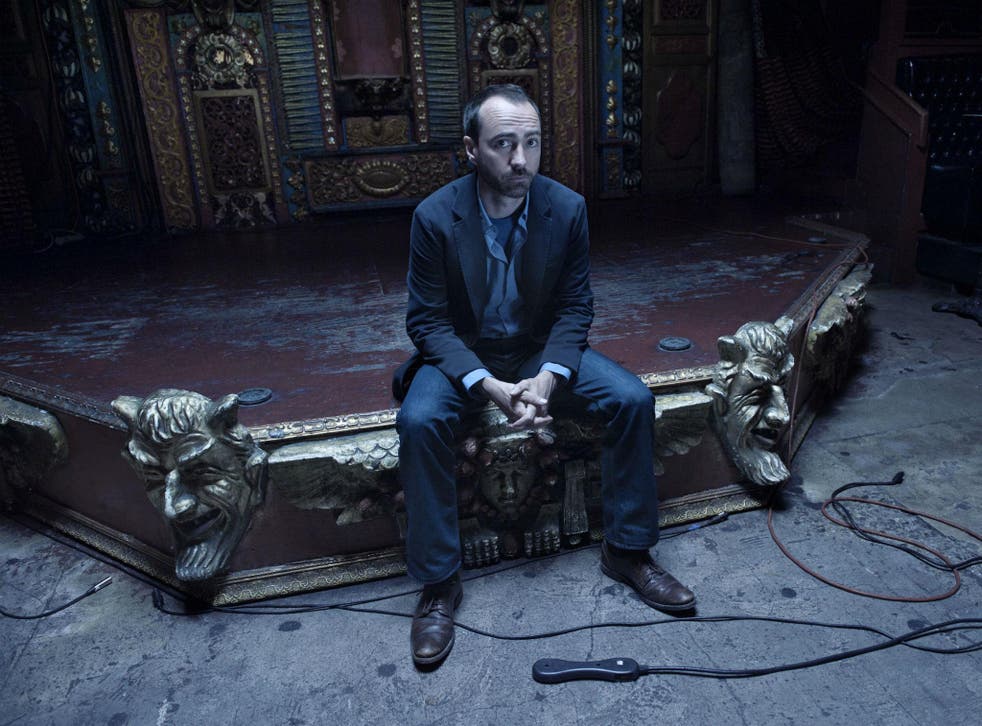 Even in the age of social media hyperbole, indie kids of a certain vintage greeted the return of The Shins with the kind of giddy excitement normally reserved for chart-bothering pop acts. It has been over four years since James Mercer, the band's singer, guitarist and sole creative fulcrum, toured in the UK, and nearly as long since The Shins last played at all. "It's been a while," Mercer, who lives in Portland, Oregon, says a few songs in by way of recognition.
Sandwiched in between two festival slots at End of the Road in Dorset and County Laois's Electric Picnic in a whistle-stop break from exile, there is a sense of is-this-really-happening about tonight's rare show at a 700-capacity warehouse. Every word to the songs' sumptuous melodies is sung back in joyous accord: during the encore, Mercer's solo rendition of "Young Pilgrims" is all but drowned out. "New Slang", the song which, as Natalie Portman famously said in indie film Garden State, changed people's lives back in 2001, is afforded particularly reverential treatment.
It goes to show the enduring exquisiteness of The Shins' songs – just as well given Mercer, though honey-voiced, is hardly the most charismatic of frontmen – but also that fans are willing to embrace Mercer's evolution from low-fi indie pop to something altogether bigger. Port of Morrow, 2012's uneven strike at the mainstream (made after Mercer had just sacked his band) was divisive but its legacy remains: not just in the way songs are expanded sonically in the band's latest incarnation – "Sea Legs" is reinforced with a harder edge; set closer "Sleeping Lessons" ends in a rousing noise – but in the two new songs aired from their finished but as-yet-untitled fifth album (put back to next year, at least in part, in order to secure a more favourable slot at next year's Coachella festival).
"Dead Alive" sounds big and bouncy, chugging along acoustically, aided by some waltzing keyboard sounds and pounding drums, while the darker, wordy "Rubber Balls" is perhaps the most un-Shinsy song yet. "It's hard to hear a song for the first time," Mercer says, "but I think you're going to like it".
He's on much safer ground with "Phantom Limb's" irresistible melody, and a stomping "Simple Song" that ends the night on an appropriately arms-in-the-air, celebratory note.
Register for free to continue reading
Registration is a free and easy way to support our truly independent journalism
By registering, you will also enjoy limited access to Premium articles, exclusive newsletters, commenting, and virtual events with our leading journalists
Already have an account? sign in
Join our new commenting forum
Join thought-provoking conversations, follow other Independent readers and see their replies