The Weeknd – After Hours review: Music for when the party's over
'After Hours' abandons the danceability of its predecessor 'Starboy' in favour of moody introspection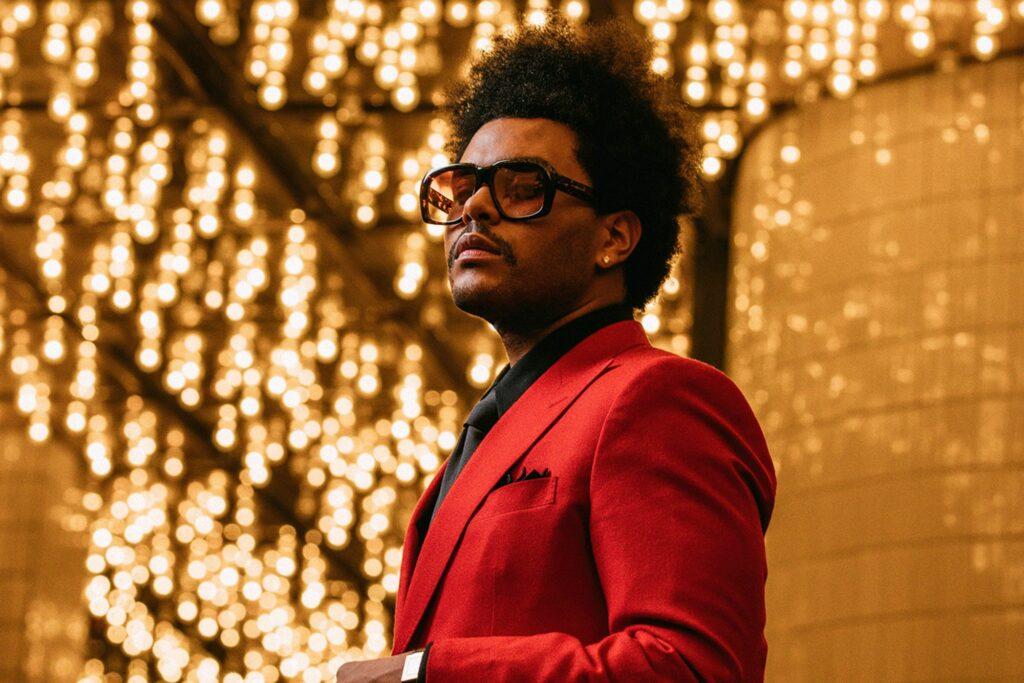 In promo footage for his new album, The Weeknd stumbles through a deserted New York subway. There's blood on his face, his nose is covered by a bandage. He looks terrified. Given the pandemic the world is currently experiencing, the video is particularly eerie.
After Hours is Abel Tesfaye's first full-length album in four years, following his 2018 EP My Dear Melancholy, and 2016's groove-heavy, Daft Punk-featuring Starboy. On the latter, he wrestled with the new-found fame his 2015 hit "I Can't Feel My Face" brought: "I just won a new award for a kids' show," he sang on "Reminder". "Talking 'bout a face coming off a bag of blow."
Before "I Can't Feel My Face", The Weeknd had established himself as a cult R&B figure thanks to his 2011 mixtapes, including House of Balloons and Echoes of Silence. There, he revelled in a hedonistic shadowland of his own making; singing in that piercing falsetto about his lack of feeling, and his inability to love or be loved. On After Hours, he still delves into a sadboy persona but there's a tinge of remorse that runs through, in comparison to the cold and often cruel tone of earlier cuts.
Notably, "Lost in the Fire", The Weeknd's 2019 collaboration with Gesaffelstein, does not appear. And it shouldn't – the song has him making the homophobic demand that his ex-lover bring a friend over for a threesome so he can "f*** you straight". "Heartless", annoyingly placed at the centre of the record, is one of just two tracks that really jars; apparently an attempt to hark back to that earlier persona. The other is the rather tedious interlude "Repeat After Me", which reads like a beginner's guide to gaslighting.
Elsewhere, he abandons his unofficial title as the king of toxic romances: "I let you down," he sings on the fragile "Too Late". On the woozy, Max Martin-produced ballad "Scared to Live", he takes the blame for causing a loved one pain, but hopes they can find happiness and safety again with someone else. The title track is the closest he gets to those early mixtapes – a claustrophobic tension builds via echoey synths and The Weeknd's wintry, distant vocals; Starboy producer DaHeala adds grinding riffs and a moody bassline that recalls Daft Punk's Homework.
Like Starboy, there's a hefty Eighties influence here, although for the most part, After Hours abandons the danceability of its predecessor in favour of moody introspection. This is the music you listen to when the party's over.
Join our commenting forum
Join thought-provoking conversations, follow other Independent readers and see their replies