This is the Kit review, Off Off On: A masterclass in complex songwriting
Kate Stables' fifth album as This is the Kit is full of off-beat flourishes and strong melodies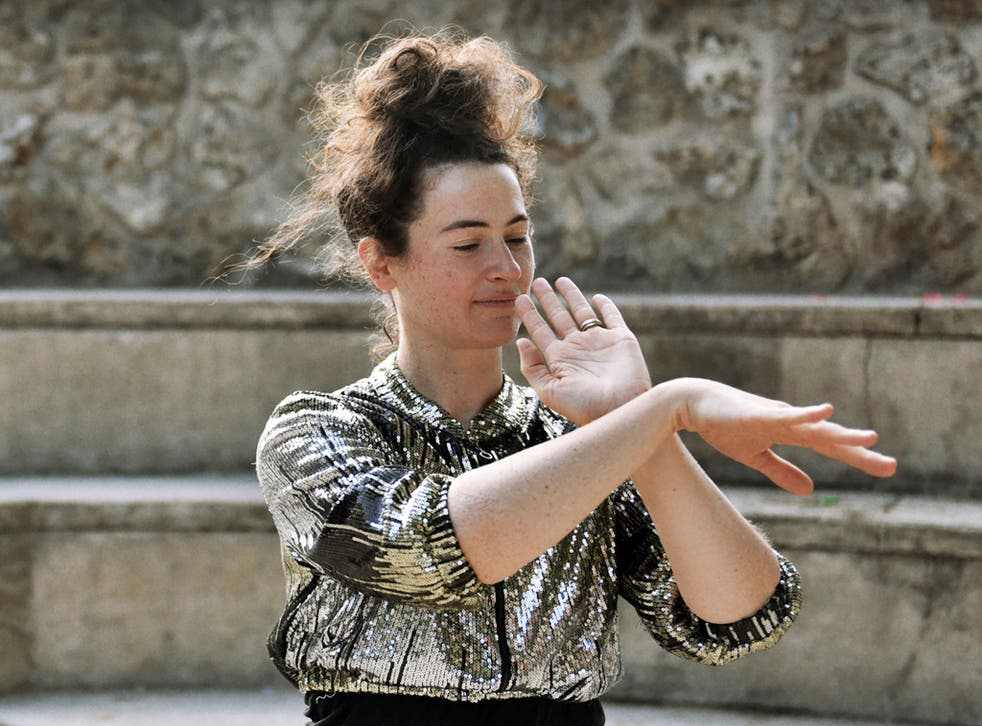 The fifth album from Kate Stables' This is the Kit was crafted with the band at an isolated cottage in the Brecon Beacons, before being recorded in Wiltshire. So far, so 2020. Except this was before Covid took hold.
It's uncanny, then, just how appropriate the title of the album, Off Off On, feels given the stop-start nature of lockdowns in this Covid year. The themes too, of resilience and starting again ("Started Again"), homesickness, needing space, and the perennial question of the work/life balance ("Slider"), love and solitude ("Shinbone Soap"), and anxiety ("This is What You Did") could not be more pertinent.
"This is What You Did" is, to me, the single of the year, and not just for its conception as a "panic attack kind of song", but for its brilliantly infectious melody and distinct folk-flavoured groove. While the hypnotically circling banjo and relentlessly propulsive beat create a feeling of unease, Stables' overlapping vocals cleverly conjure the negative voices that can be hard to shake. Flourishes of saxophone and off-beat electric guitar add to the suffocation, which she evocatively describes, "Is it holding you down, this great weight? And it's flattening/ And it's breaking you up, all your frequency shattering".
Fascinatingly, Stables tends to gauge what her songs need from playing them at gigs, and you can hear how much those rehearsal sessions in Wales gained the album: an energy harnessed straight from the live setting.
"Started Again" is a masterclass in complex songwriting, shifting from its walking-pace stroll, through mournful saxophone and sparse rhythm guitar, into a slow-building crescendo of layers and cross-rhythms. This is the Kit toured with The National last year and the increasingly frenzied brass shares something in common with them.
On "As Magician", the finger-picked "Shinbone Soap" and the title track, her pure folky vocals glide like Sandy Denny's. Under Josh Kaufman's production, every element of this album has been meticulously crafted. "Slider" slinks languidly with subtle sax, while the buoyant "Coming to Get You Nowhere" is driven by the galloping beat of guitar and drums, and is one of the strongest melodies of the record. It's just one of the tracks here in which the exact and detailed songcraft is redolent of Sufjan Stevens.
Off Off On stakes out the Winchester-born, Paris-based Stables as one of the most original and musically gifted artists of today.
Register for free to continue reading
Registration is a free and easy way to support our truly independent journalism
By registering, you will also enjoy limited access to Premium articles, exclusive newsletters, commenting, and virtual events with our leading journalists
Already have an account? sign in
Register for free to continue reading
Registration is a free and easy way to support our truly independent journalism
By registering, you will also enjoy limited access to Premium articles, exclusive newsletters, commenting, and virtual events with our leading journalists
Already have an account? sign in
Join our new commenting forum
Join thought-provoking conversations, follow other Independent readers and see their replies