Thom Yorke review, ANIMA: Radiohead frontman explores the subconscious on this stark album
Yorke often tends to make his most explicit political comments outside of music. But there are moments here where you feel his rage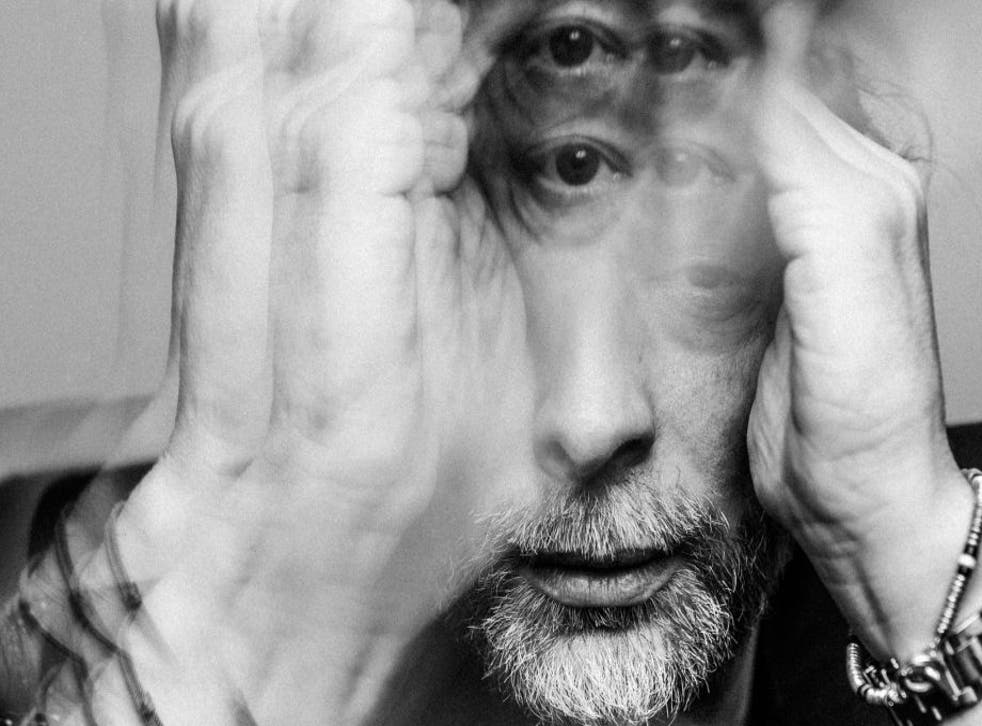 Commuters on the Tube in London were recently confronted by advertisements for ANIMA Technologies, a company claiming to have built a "Dream Camera" that could capture the world of the unconscious. "Just call or text the number and we'll get your dreams back," it said. Callers were met by a rambling message about cease and desist orders, and an admission of "serious and flagrant unlawful activities".
It was, perhaps, the most "Thom Yorke" way of promoting an album. On ANIMA, the Radiohead frontman's third solo record, he drifts like a spectre through a labyrinth, exploring his favourite themes of sleep, reality and the subconscious.
The tones here are stark and bleak, compared to the claustrophobia of 2014's Tomorrow's Modern Boxes. You can hear his paranoia in the stuttering techno opener "Traffic", which channels the heady grooves and pulses of electronic artist Floating Points (who, with his neuroscience background, seems like an entirely fitting reference point).
The best albums of 2019 (so far)

Show all 67
Yorke often tends to make his most explicit political comments outside of music: in a recent interview, for example, he complained about how discourse has regressed, referring to British and American politics as "a Punch and Judy show". But there are moments here where you feel his rage: "Goddamned machinery, why don't you speak to me?/ One day I'm gonna take an axe to you," he growls on "The Axe".
Yet his exploration of the subconscious takes precedence, particularly when accompanied by the short film by Paul Thomas Anderson for Netflix, which is presented as a dream sequence. Yorke is shown following a woman (played by his partner, Italian actor Dajana Roncione) until they are pictured in a warm embrace. "Dawn Chorus" – the centrepiece of the album – is at once a song of second chances and regret, where Yorke sings: "I don't like leaving/ The door shut/ I think I miss something/ But I'm not sure what."
At the end of Anderson's film, Yorke wakes up on the train as the closing notes of "Dawn Chorus" play out; the woman has gone and it becomes clear that he was alone the entire time. By the end of ANIMA, you're left wondering about those dreams that are just out of reach, but also what we risk losing when we look back.
Join our new commenting forum
Join thought-provoking conversations, follow other Independent readers and see their replies