Thundercat review – It Is What It Is: Bass genius accepts his own mortality on this dazzling album
What's impressive is how Thundercat makes this music, with its complex structures and zigzagging rhythms, so human
Roisin O'Connor
Friday 03 April 2020 08:00 Comments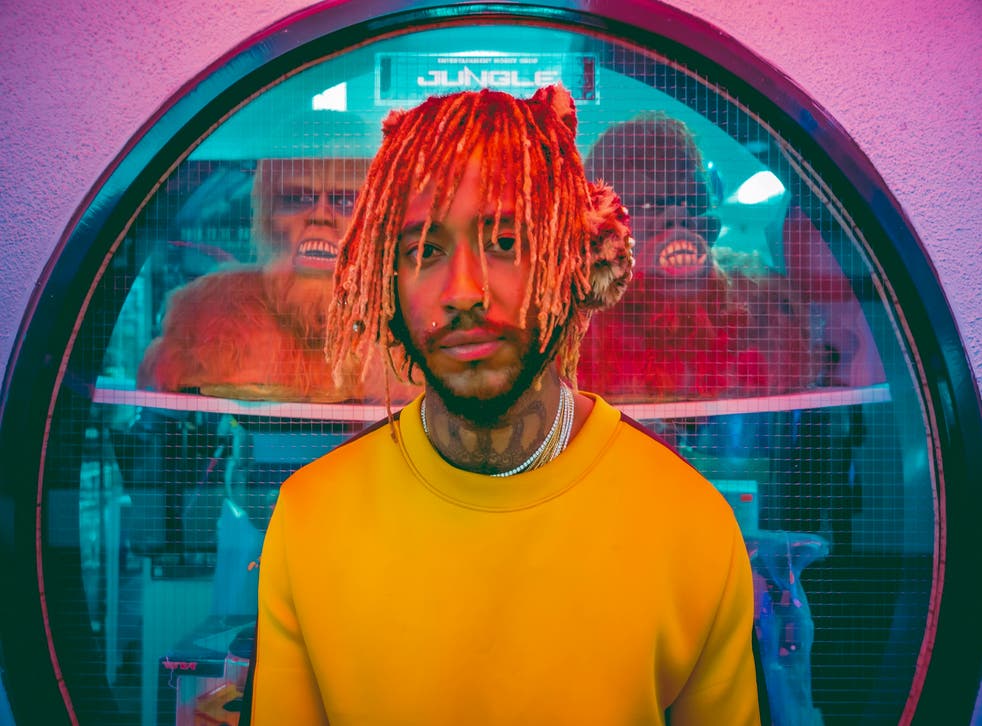 Thundercat had already released two albums by the time Kendrick Lamar's masterpiece To Pimp a Butterfly arrived in 2015. But it was his role on the latter – his incendiary thrumming of the bass – that made him synonymous with the recent jazz renaissance. While he would tell you it never went away, there's no denying that the artist born Stephen Bruner helped reinvigorate a stagnating art form, blending jazz fusion, soul, hip hop and even yacht rock with his plaintive falsetto.
As with his previous album, 2017's Drunk, It Is What It Is has a lighter tone than 2013's Apocalypse or 2015's The Beyond / Where the Giants Roam. Yet these later works continue to reflect on Thundercat's acceptance of his own mortality, veering away from an almost-claustrophobic grief and into deeper contemplation.
His regular collaborators are all present and correct: comedian Zack Fox amps up Thundercat's wisecracking sense of humour, while producer Flying Lotus adds a cinematic grandeur. Thundercat tends to invite his idols to collaborate rather than just borrowing from their sound (Kenny Loggins cameoed on his yacht rock tribute "Show You the Way") so now he brings in funk master Steve Arrington on the swaggering single "Black Qualls", which attempts to shake off the guilt and self-doubt that comes with success.
What's impressive is how Thundercat makes this music, with its complex structures and zigzagging rhythms, so human. "Dance away the pain," he sings on "Miguel's Happy Dance". "It's gonna be alright… just do the f***ing dance." The bass skirts around his airy falsetto like a car dodging traffic, punctuated by bursts of Eighties-style synths. "How Sway" is the dance itself, a jittery burst of energy that disappears as quickly as it arrives.
Few songs make it past the three-minute mark: the album's mid-section is three skits, including "Funny Thing", where the squelchy bassline is a continuation of Drunk'​s boozy, carefree sentiment. Songs such as "How I Feel" or the freewheeling "Innerstellar Love" (on which Kamasi Washington offers a brief but intricate sax solo) speak more to the space-y grandeur of 2015 album The Epic; synths blink and whirl like constellations and Thundercat's vocals take on a psychedelic tone.
"Fair Chance", which directly addresses Mac Miller's death, feels raw with grief. The acceptance that runs through the album is still here, but Thundercat sings in a softer register – almost a whisper – as the "tik-tok" of the hi-hat marks the passage of time. "Everything's so strange," Ty Dolla $ign, who has a surprisingly soulful voice when it isn't bogged down with autotune, sings. "Too hard to get over it," Thundercat admits, before uttering the album's title. He acknowledges he cannot change things, but at the same time legitimises his own struggle to accept that. Not all things are meant to be understood.
Register for free to continue reading
Registration is a free and easy way to support our truly independent journalism
By registering, you will also enjoy limited access to Premium articles, exclusive newsletters, commenting, and virtual events with our leading journalists
Already have an account? sign in
Join our new commenting forum
Join thought-provoking conversations, follow other Independent readers and see their replies